Indian Fitness Industry is advancing exponentially with the advent of a budding ecosystem featuring government initiatives, service and equipment providers, fitness technocrats, fitness enthusiasts, and health-conscious people. Today, the Indians have become more aware of their holistic health and mental well-being like never before, and the present ongoing COVID-19 has made the phenomenon ever more burgeoning in an unprecedented way. Immunity being the game-changer has paved a splendid path ahead for the fitness and allied business sectors including health and wellness start-ups. Featuring one of such start-up, we have this time 'Boldfit', a Bangalore-based e-commerce start-up, that has dived into the Indian blossoming fitness market in 2019. With an urge to provide its customers top-quality fitness gear and nutritional supplements, helping people to perform/work-out in their boldest avatars and eventually become the fittest version of themselves, Boldfit is marking its position in the Indian fitness market Nurtured and developed by a young entrepreneur, Pallav Bihani– being a hardcore fitness enthusiast himself has been taking the brand Boldfit to its zenith limit for the last two years. The fact can be realized with the figure that in the last 20 months or so, Boldfit has successfully delivered more than 2,00,000 product orders across various cities of India and has grown 800% YoY and is expected to maintain a healthy double-digit growth rate month on month. Knowing more about this amazing D2C E-Commerce Platform, Abhinav from Sportz Business catch an exclusive talk with Pallav Bihani(Founder & CEO, Boldfit) who has opened up over his tryst with the fitness industry and other insights.
Despite taking ahead prosperous existing family Business, what made you come up with a new venture i.e. Bold Fit?
Growing up I was a fat kid and didn't pay much attention to my nutrition but as I grew, I realised I had to do it for myself. Growing up I was always very unhealthy & overweight; the tipping point came when I got a slipped disc injury. I decided to embark on my fitness journey and I myself went through a drastic transformation of losing 30 kilos but most importantly I found my calling and discovered a new passion in fitness. Hence, I decided to start BoldFit and help those embarking on their fitness journeys with services and products that would help them take their performance to the next level.
Bold Fit is going to enter its third year of running since inception in 2019, so how do you see its journey so far and what are the objectives that you are planning to attain next year?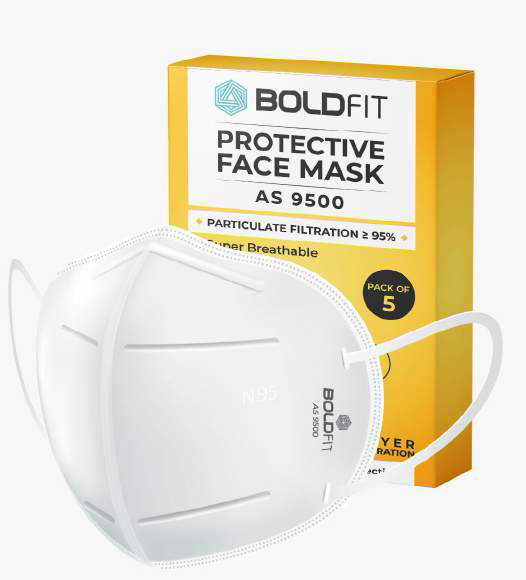 It has been a hell of a ride for the last three years, I have seen personal growth paralleled with the growth of my venture. I have learned to bootstrap and we have taken on the industry titans. Next year we are planning to release vegan supplements to support the organic wave of sustainable living along with BoldVeda, a series of Ayurvedic products.
Before Instituting Bold Fit, what are the things you had to focus on making a solid ground (including R&Ds) for your new venture in fitness e-commerce?
I have to firstly give credits to my fitness journey as it helped me a lot to understand the demands and requirements as a consumer. It helped me understand what a consumer requires while using a fitness product or supplement and it made me understand the gaps in the market, We researched a lot on our ingredients and we worked with some of the best nutritionists of the country to formulate our products.
How do you procure raw material for your amazing Health and Wellness supplement products, can you share some highlights over the same?
We take pride in sourcing our ingredients from the best places in the world. To maintain a consistently high quality, we undertake rigorous quality checks, Periodic Certificate of Analysis while working exclusively with WHO-GMP compliant manufacturers.
We procure raw materials from manufacturers across the world. For example, our whey protein is from the USA & our carnitine is from Germany. We audit the manufacturer's CoA's very strictly and always give samples to third party labs before procuring the ingredients. We have strict control over what goes into our products & are very particular about it. We also process our ingredients only with manufacturers who follow strict quality practices and are WHO-GMP compliant. When someone buys a Boldfit product they can be assured that the product has gone through multiple screens of checking and auditing.
How do you keep the quality of your products intact across different channels of distribution?
The products are made from a selected series of raw ingredients of the highest quality. We sell directly to customers and have authorized handful of distributors that sell. Each product has a unique code that can be used by customers to ensure authenticity.
What are the challenges that you have faced so far in penetrating Bold Fit's products in the market?
Taking on the big game players with deep pocketed funding has been a huge challenge for us. But looking back I would say we have fairly done a great job; this has been the beauty of our journey to be bootstrapped and yet grow so rapidly. As we speak every minute one Boldfit product is delivered to a customer somewhere in India.
With the commencement of the New Year, what are the things that you have on your bucket list?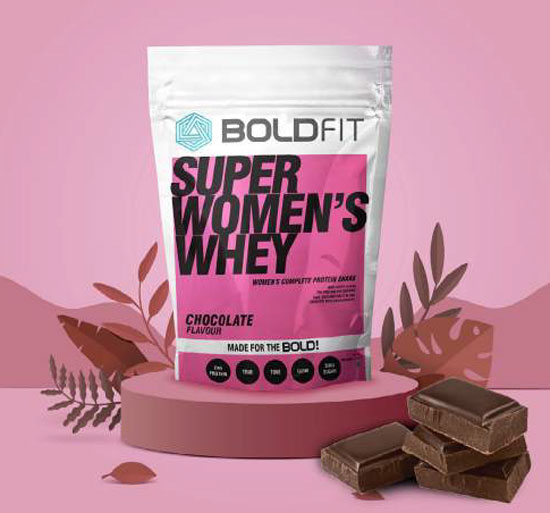 On the work front, I want to oversee the launch of our newest line of products. We have a huge selection of products coming out in the next quarter in the Vegan and Ayurveda range. While on the personal front, I have aimed to learn the mandarin language and Golfing in 2021.
Bold Fit has introduced Super Women Whey Protein Shake, tell us more about this amazing special product for women?
70% of Indian women suffer from a deficiency in protein because of our daily diet style. Indian diet severely lacks protein content with most of the dishes being heavier on carbohydrates. It's time for women to rejuvenate their superpowers with BoldFit's Super Whey which provides with 23 grams of are met. We've enriched with herbs and vitamins that goes beyond protein, it also helps women with their Hair, skin, nails & balancing their hormone system. As the name says its truly a super product!protein, a punch of superfoods and 0 grams of sugar in one scoop. Making sure that all your macro and micronutrient requirements.
What is the Major 'USP' that BOLD Fit carries cutting the clutter of the Indian fitness market?
We procure ingredients from some of the best places in the world, for example we get the highest quality grass-fed whey from the United States & our pea protein is sourced from Madagascar. Finest quality of ingredients coupled with right pricing is what has helped us gain an edge over the market. Innovative products like BoldFit's SuperWhey has helped us fulfil the gaps left by the market and satisfy the needs of consumers. Our direct to consumer business model has helped us substantially in gaining the trust of our customer base as the chances of tampering and mixing are negligible.
Can you tell how you managed to take BOLD Fit's annual revenue 20L sales in FY19 to 70 Crores by FY21?
Aggressive launches along with speedy customer support has helped us to gain and retain our customer base but more than the services provided, we believe in the value of our products which is the prime reason that we were able to expand at such a rate. Our direct to consumer model was instrumental in our growth.
And the last how do you see pandemic's effect on the Indian fitness industry?
Fitness industry took a huge loss commercially due to closed gyms and fitness centres that have directly impacted the lives of millions of athletes and coaches. From an awareness point of view, I have seen a huge amount of increase in the awareness and efforts put in by people by starting to workout at their homes or joining online boot camps as demand for BoldFit's nutraceutical supplements and home workout equipment have seen a huge surge. People have quickly improvised to the situation and made the best out of it which is very motivating for me to see and deeply excites me as India moves forward to the next stage of fitness. We can definitely project a great future for the fitness sector in India given the increased awareness.
Disclaimer:
The information contained in this article is for educational and informational purposes only and is not intended as a health advice. We would ask you to consult a qualified professional or medical expert to gain additional knowledge before you choose to consume any product or perform any exercise.