Body Mechanics sweat with tech
Gyms transform your physique, your mind and eventually your way of living. This is why; you can't sabotage your transformation to be damned in some lousy down-town space, where all you are breathing in, is just foil sweat and damped wall coating.
People head to gym in order to unleash their day long of frustration, anxiety, stress resonated by professional life and personal issues, and it is very important that they get relaxing, soothing ambience at least to do their exercise session. This one hour or may be two hour power packed session could be the most rejuvenating time lapse for the person.
In a bid to apply the same touch to their gyms, Delhi Based Body Mechanics gym has introduced Air/Q scents dispersing freshener in their gym. The Gym has aligned with Nouvel Elements to install such a healthy solution for their clients. Notably Nouvel Elements is the India unit of internationally acclaimed scent company Prolitec. Being in the aromatic business, Nouvel has been delivering its fresheners to a number of high-end sites including hotels, restaurant, corporate offices and others. Air/Q scents are FDA approved which comes with all natural fragrance to keep you fresh.
CUT THE CLUTTER
The BM gym does not work like other gyms where you can pay and start working out, there are systematic pattern of getting yourselves registered which is followed by verification of basic information.
Talking about the gym equipment installed in the five storey campus of Body Mechanics, Sanjit Singh Gulati informed that most of the assortments of equipment are imported from Spain and the US. Keeping Aesthetic and Sturdiness as two major parameters, they have installed gym equipment which ranges from cardio, weight training along with functional training essentials including TRX, Battling ropes, sand bag exercise.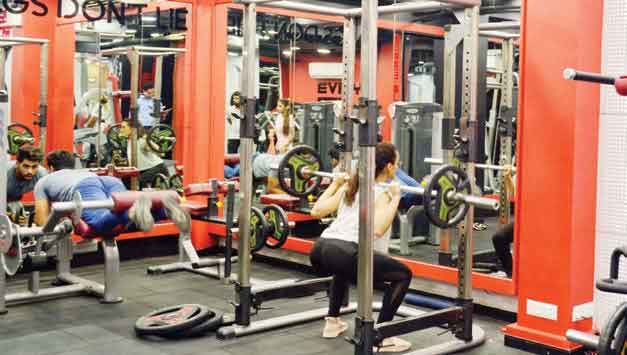 As in the contemporary period, gyms don't remain merely a place to load & unload weights; it has become a part of lifestyle. Following the same concept, BM Gym tries to transform its five storey work station as the lifestyle brand which caters all those high-end clients who come to burst their stress on the floor and simultaneously get fitter.
The BM gym presents a visually appealing touch to its all five floors which is quite enough to make their clients engrossed in working out on the floor.
The BM Gym keeps first two floors as weight training having one different floor for cardio and one for complete functional training. Adding more refreshment to its premise, the gym also got a small café in the functional area. The founder envisages making a lifestyle brand out of the gym, where people can socialize along with doing exercise.
Classification is the key
The Body Mechanics gym channel which has two active centers in active status across the national capital region of Delhi, take the daily workout with a different preview. The gym houses technologically advanced measure to enhance the client satisfaction and grooming their workout experience.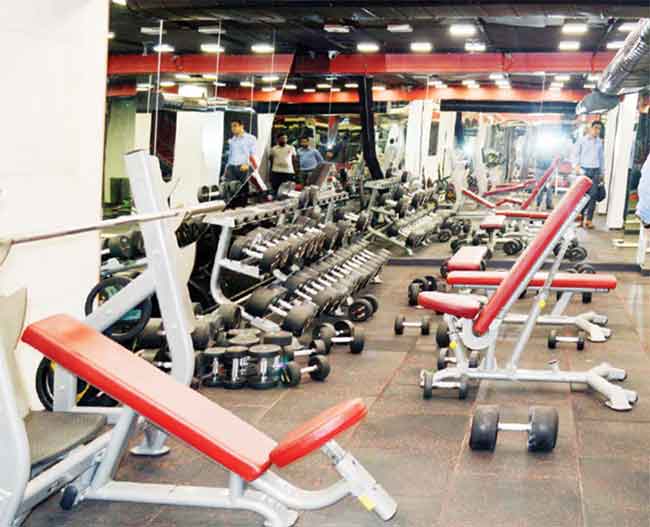 The gym has installed a steadfast backend support which not only helps the admin to abort any kind of random trespassing but also helps them to keep in control any kind of pilferage in terms of gym membership, renewals, and membership fees.
In the wake of making their client's workout regime more comprehensive, the gym houses a schedule mirror which works like a coach's notebook where gym's clintes can find which exercise to do on a particular day on the floor. The schedule mirror is a touch screen mirror, which can be tapped to know the sets and reps of a particular single muscle exercise.
In a bid to avoid much boredom while doing cardio exercise on a stationary cycle which most of the gyms get installed at the corner of cardio section, the BM Gym has developed first of its kind virtual racing track synchronized to the bike. So, In case of your friend or some random rider cycling adjacent to you, you both can go for a virtual competition, which is nothing but mixing fun in your cardio exercising.
Planning to add more value
Telling over how they are going to upgrade more happy vibes for their clients in the gym, Sanjeet Singh Gulati, one of the co-founders of the gym revealed, "We are planning to take in the choice of songs which our gym-members want to listen. So, out of our data base he can choose 5 or 10 songs. So whenever he/ she enters the gym, the common songs which are there will automatically add to the playlist at that time."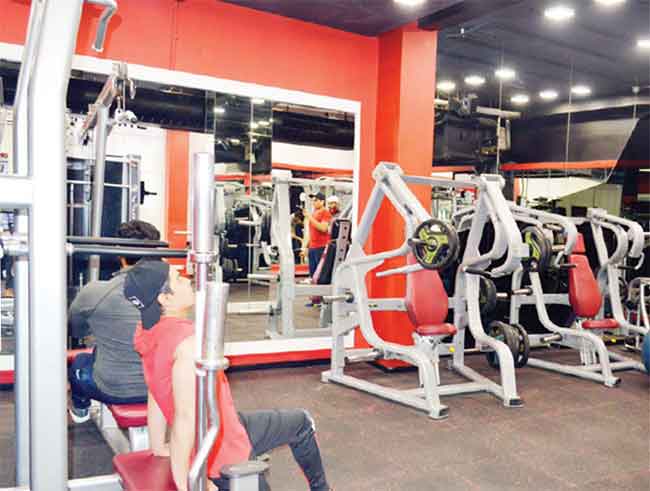 Enhancing more quality value to its service, the gym provides personal digital lockers to their clients so that they can keep their valuables safely.
Gym misses you
Presenting a personal touch to their clients, the gym consistently keep motivating them by sending motivational, morale boosting messages which are auto generated by the backend. The trainers working in the gym are well trained to create noble personal relationship with their clients and they are the ones who never lets you to cut loose off the gym.If the entry-exit system of Gym finds someone who has stopped coming to the gym for more than week, then it's a duty of the trainers to check on him and beckon him or her back to the floor.
These trainers are handpicked by the gym's fitness chief Akshay Chopra who is a graduate from the prestigious National Defence Academy and Air Force Academy. Akshay Chopra was commissioned in the Indian Air Force as a pilot and has been the captain of the Air Force Bodybuilding team. An author who has written a number of books and articles for several publication, is also the co-founder of the most research based gym in the country, Body Mechanics (BM) along with Mr. Sunny Gambhir and Mr. Sanjit Singh Gulati.
Disclaimer:
The information contained in this article is for educational and informational purposes only and is not intended as a health advice. We would ask you to consult a qualified professional or medical expert to gain additional knowledge before you choose to consume any product or perform any exercise.