Performing swimming is a great way to keep fit, stay healthy and make friends. This particular sport swimming is an excellent way to work your entire body and cardiovascular system. It has been considered that an hour of swimming burns almost as many calories as running, without making any impact on your bones and joints.
Performing swimming has a host of benefits if you try to pursue this sport regularly. According to health experts 75 minutes of vigorous exercise every week to maintain adequate health and well-being. Swimming is one such activity that burns almost the same number of calories as compared to running when practised religiously for one hour. And the best part is that it's almost a zero-impact form of exercise, one that has no harsh impact on our joints and bones. Swimming is the fourth most popular physical activity. Just jump into a pool and once you are comfortable, you can start taking more laps and doing it regularly.
Having a lot of fun, swimming is a crucial activity for combating childhood obesity. Swimming incorporates all three elements of physical activity that are suggested for children's health: endurance, strength and flexibility. Swimming gives a swimmer the tools, abilities and motivation they need to live healthy lives. It has been observed that memory and thinking skills improve with regular swimming. This is beneficial not only in the classroom and at work, but also as we get older. Inflammation and insulin resistance in the brain is reduced by regular swimming, which promotes the creation of new brain cells. Swimming also improves mood, anxiety and stress levels, allowing the brain to think more quickly.
Health Benefits of Swimming
The health benefits of swimming are adhered to by both men and women and it's also beneficial for mental health as well. Swimming can help persons with fibromyalgia feel less anxious and warm water exercise treatment can help them feel better. Pregnant women's health can be improved by water-based exercises, which also have a positive influence on their mental health. Recreational activities, such as swimming, are beneficial to family connections between parents of children with developmental difficulties and their children.
Below let's find some of the proven health benefits of swimming that you can avail if you try this particular sport.
1.) Offers Overall physical activity of the body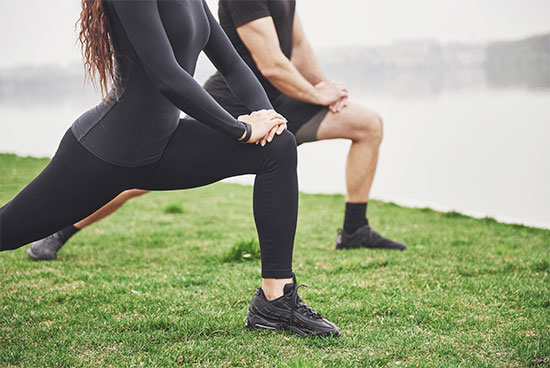 Swimming has a positive impact on blood pressure and cholesterol levels. It also improves cardiovascular performance, betters the health of the central nervous system and improves cognitive functioning. Therefore, helping you feel younger at heart and active especially when it comes to performing regular bodily functions.
2.) Prevents Joints Problems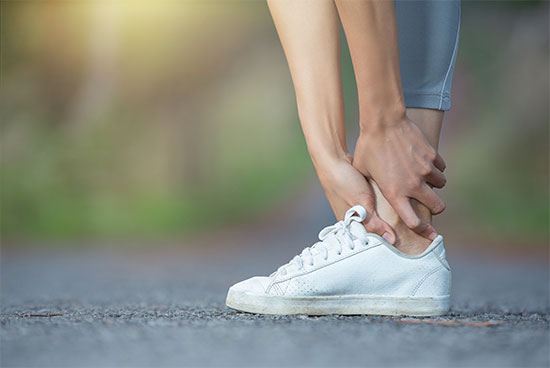 Besides maintaining the physical activity of your body, there are many benefits of swimming as far as our health is concerned. Swimming can help elders improve their physical strength and balance. Seniors with joint aches can benefit from swimming to promote flexibility and minimize joint inflammation. Last but not least, this low-impact sport certainly offers fewer hardships to our bodies.
3.) Beneficial for people with multiple sclerosis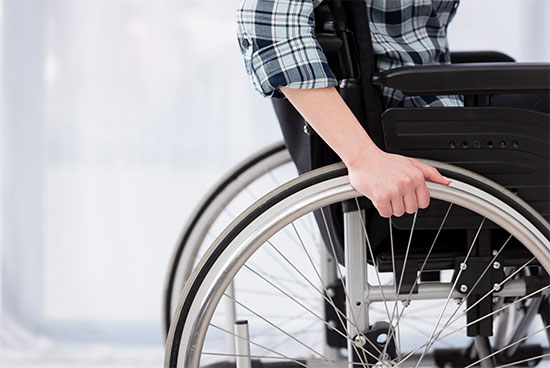 The benefits of swimming do have a positive impact on people who are facing multiple sclerosis. Water makes the limbs buoyant and helps in exercising without hurting too much. During swimming, very gentle resistance is provided by water which works for people suffering from multiple sclerosis. In a study, it has been found that a 20-week swimming program had shown good results in people with multiple sclerosis. They had reported a significant decrease in pain, fatigue and disability.
4.) Burns Calories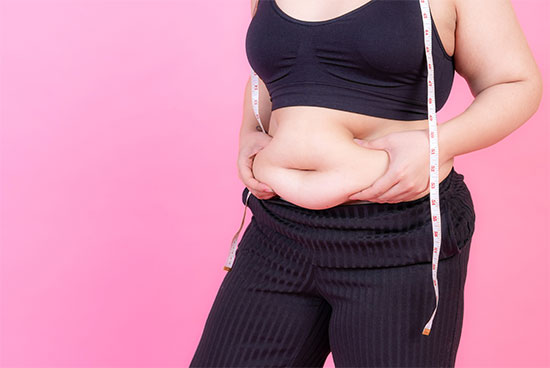 Burning calories is one of the benefits of swimming and proves great if you are looking to shed some extra kilos. Swimming is one of the most tried and tested exercise regimes to burn calories. You will be surprised to learn that swimming at a regular pace burns more calories as compared to walking. When comparing swimming to running, swimming laps around the pool burns more calories than running laps for an hour. A strenuous hour of lap swimming can burn up to 715 calories. Running at 5 mph for the same length of time burns only 606 calories.
5.) Offers Overall Body Workout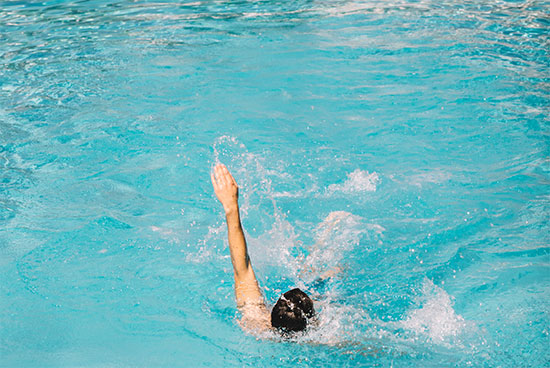 The benefits of swimming do offer you an overall body workout. Swimming is a multi-faceted workout that helps to build your strength and endurance, makes you more agile, and tones your muscles. To kick the boredom out, try experimenting with various strokes that swimming offers such as breaststroke, freestyle, butterfly and backstroke. Each of these styles addresses a different muscle so it's highly beneficial to allow an overall workout for your body.
6.) Safest Form of Exercise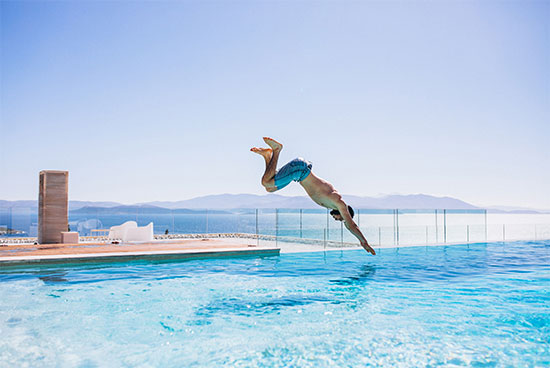 One of the renowned benefits of swimming is that it is considered the safest form of exercise without any possibility of injury. Patients suffering from arthritis, physical injuries or any form of disabilities can safely practice swimming without any hurdles. The benefits of swimming for back pain as a cure are also very effective. However, it is best to consult your physician before you step into the water to be sure of what would work best for you and what wouldn't.
7.) Good For Asthma Patients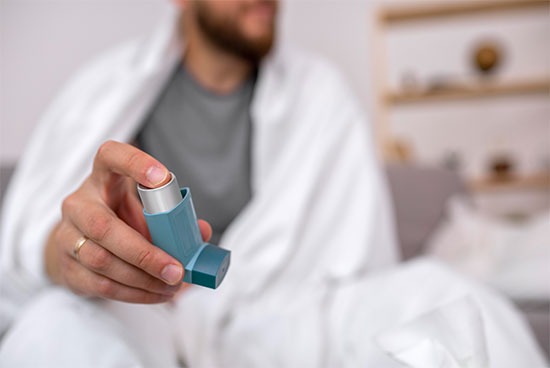 Asthma patients can avail a lot while performing swimming. Performing swimming teaches us various breathing techniques of holding our breath underwater, this breathing technique helps to improve lung capacity in many asthma patients. In asthma breathing problems occurs because the bronchial tubes contract due to a loss of heat and moisture. Because the moisture in the water replaces the moisture exhaled during intense breathing, thus making swimming is the ideal exercise for asthma patients.
8.) Slows Down Aging Process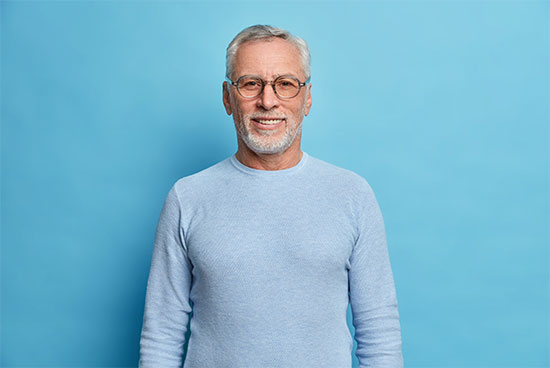 The benefits of swimming do offer you the secret pill to live longer. Regular swimming can delay the effects of ageing by reducing blood pressure, increasing muscle mass, improving oxygen and blood flow to the brain, and increasing cardiovascular health. Swimming can also improve physical strength and balance in adults. Adults who suffer from joint pains can hit the pool to increase flexibility and reduce joint inflammation. Lastly, this low-impact sport is easier for the human body.
Disclaimer:
The information contained in this article is for educational and informational purposes only and is not intended as a health advice. We would ask you to consult a qualified professional or medical expert to gain additional knowledge before you choose to consume any product or perform any exercise.