If you are someone who has just explored swimming as your new workout of daily routine, then this article will definitely assist you simplifying your quest for perfect swimming gears.
The article tries to enlist some of the essential swimming stuff; you might want to keep handy while heading into a swimming pool. The first and the foremost thing which you definitely need is a perfect sized swim gear whether you are male or female, you need a pair of perfect fir swimming outfits. For Men, it is recommended some swim briefs, swim trunks or jammer. Owing to sanitary issues, broad shorts are not recommended in the swimming pools. Moreover, the shorts also create much drag during the swimming course. For women, the best choice for Swimming is a one piece swimsuit.
Swim Cap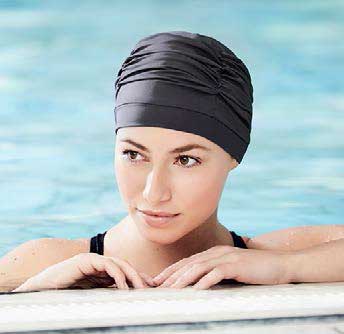 A swim cap can be found mandatory at some public pool, no matters whether you are bald or not. You need to protect your scalp from heavy treated chlorinated pool water damaging it.
A few basic reasons for wearing Swimming Caps while heading into the pool:-
1. In order to protect your hair from corrosive effects of chemicals that the swimming pools are flooded with
2. Swimming caps keep your hair off your face when you are struggling to navigate underneath the pool's water
In general, there are two kinds of Swim caps that you can see at your nearby swimming pool: Silicone and Latex caps. Silicone being expensive stuff, swimming caps made up of Silicone remains durable and comfortable. On the other hand, swimming caps made up of Latex are cheap and are not so durable as compared to the silicone one. However, owing to eco-friendliness and natural source, Latex made caps is more breathable in comparison with the silicone made ones.
Swimming Goggles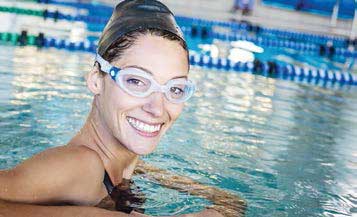 Some old school swimmers will make fun of wearing swimming goggles however; they really don't know how much it is essential for a safe diving into a pool. The first and the foremost reason of putting on swimming goggles is that they provide optimum quality of vision under water. As normal human eyes can't differentiate anything under the water which means it might be possible you get your head bang against the wall of the pool. In order to avoid any such accident, a good qualitative swimming goggle is required for a safe and healthy swimming session. Coming to the second major reason, the goggles act as a shield protecting your eyes from getting red patch due to chlorine treated gush of water. Underwater when chlorine and Human Waste mixed with chlorine it creates Chloramines which is the sole reason of getting eyes irritated and fired up.
Ear Plugs: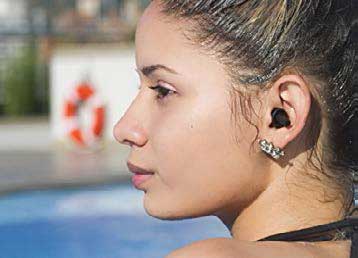 Earaches can be nightmare even for a healthy person, as such pain can be found unbearable. In that case, Ear Plugs become one of the mandatory stuffs that one should want to get while heading into the swimming pool's water. Ear Plugs acting as a shield to your eardrums, protect them from getting water in the ear canals which subsequently can cause infection.
Nose Clips: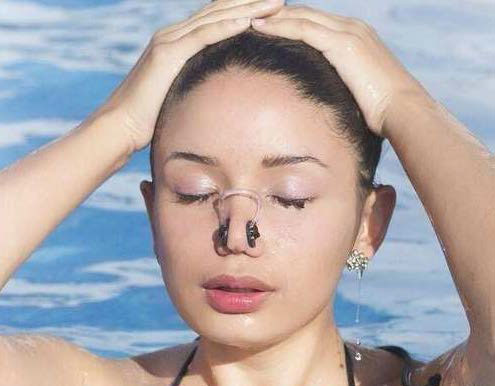 On suggesting this particular swimming gear in the list might be weird for most of the swimmers out there, however, after knowing the advantages attached to it, they might change their perception regarding the same. A nose clip is particularly beneficial as a piece of Swimming equipment for beginners as it assists you with breath control, a practice that many newbie swimmers struggle with as they learn to work out breathing patterns and doing a flip turn without water streaming up their nose. Nose clips help you to extend your underwater dolphin kick.
Every swimmer wants to do a swift underwater dolphin kick however, it is not easy to job to hone it as it requires holding of breath consistently for a longer period of time getting more reps improving the difficulties.
In order to simplify the practice, experts suggest using Nose clips which help you to hold breath (avoiding oxygen from leaking out your nostrils when on your back) and even assist making the transition into your breakout smoother.
Assist you to maintain buoyancy
Most swimmers don't know the advantages associated with the air present in the lungs however, they really don't comprehend WATER SPORT the concept of buoyancy of the water. In order to attain the same, you need to take a deep breath before taking a long deep into the water, you will notice that your body is floating. Now, a nose clip helps you to retain this buoyancy for long.
Swim Snorkel: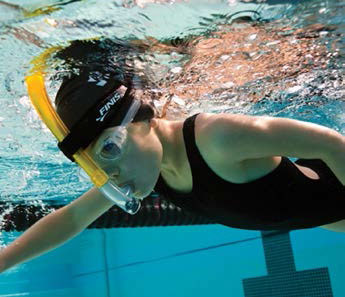 These days Swim Snorkels are making its way to almost every swimming pool. Coming with a lot of many advantages, a swim Snorkel has become a part-andparcel of every competitive swimmer's gear bag.
Using a Swim Snorkel assists you to balance out your strike while swimming.
As the Snorkel removes the side breathing component, it allows you to focus on correct body position, core rotation through the gym strokes and a consistent kick.
Swimming Paddle: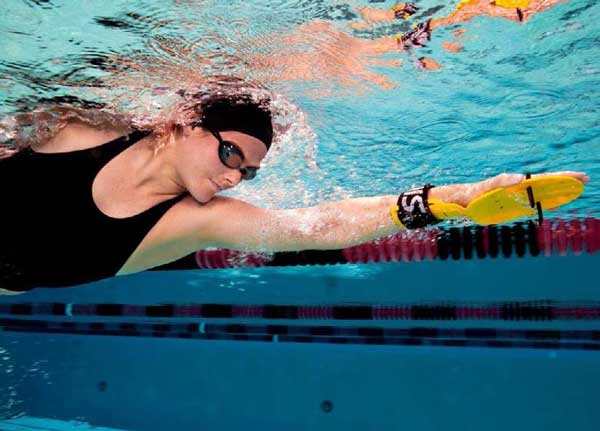 Coaches often call them as fins added to your hands for a better technique and strength and variety inside the pool. Lightweight swimming gear, Swimming Paddles are strapped to the palms of each hand which subsequently assist the swimmers to improve stroke technique and arm strength by splashing the water with equal space displacement.
It is recommended at the time of Swimming Training, one should strap paddle to their palm so that it can augment and power and strength in the water.
A few advantages associated with the swimming paddles:-
Paddles teach you swimming speed and efficiency
Work as a catalyst to your workout
It also improves swimming technique
Kick Board: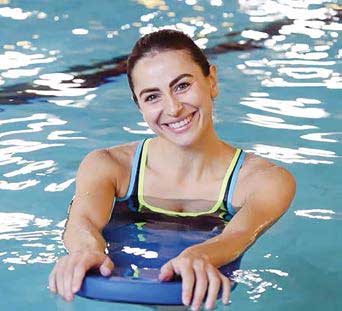 It does not matter whether you are Olympian Michael Phelps or a newbie swimmer in the pool, using a Kickboard can enhance your workout. New swimmers can use Kickboards to attain a complete cardiovascular workout along with other swimming gears including Swim Fins, Goggles, and Pull-buoys.
Swimming trainers also recommend using kickboards as a flotation device to their students as they provide optimum buoyancy in the water. Buoyancy further enables students to isolate desired movements like dolphin kick in butterfly or the flutter kick in freestyle swimming. As swimmers keep their head above the water level having a kickboard, swimming trainers can easily communicate with their students while swimming alongside. Above all, this lightweight floatation device of Kickboards boosts the confidence of reluctant swimmers.
Disclaimer:
The information contained in this article is for educational and informational purposes only and is not intended as a health advice. We would ask you to consult a qualified professional or medical expert to gain additional knowledge before you choose to consume any product or perform any exercise.