A Bangalore based software engineer and multiple times women bodybuilding champion, Ankita Singh is one of the renowned stellar figures in the world of Indian women Bodybuilding. Being an engineer and a potential businesswoman with an aesthetic body altogether, Ankita can be counted as one of a few gems that comprise the brain and power simultaneously.
In a bid to move on from a bad-relationship, Ankita came into a relationship with fitness way back in 2008 thereafter the story begins. Once appreciated for showing remarkable physical strength by her trainer, Ankita has never looked behind from the triumphing spree championship and bodybuilding competitions. Always been vocal about being a natural bodybuilder, Ankita is a big naysayer to a substance like steroids, injections, or other performance enhancement drugs. A quiet social media person, Ankita can be found through her official Insta page id, https:// www.instagram.com/ankita_extreme/!
Unfurling more facts and figure about this amazing woman bodybuilder and social media influence, Abhinav from Sportz Business talks with Ankita Singh who shares an interesting anecdote about her life lessons and fitness regime.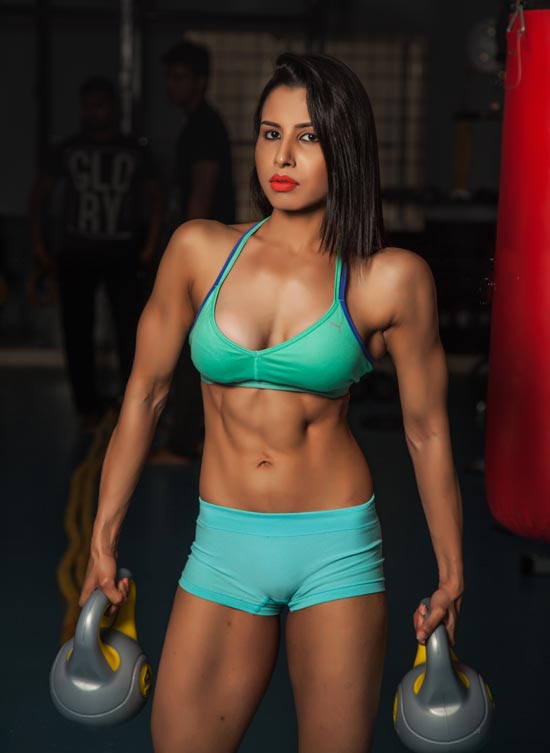 Q Tell us about your journey & what made you enter women's bodybuilding industry.
It all started way back in 2008 when I was in an Engineering College in Bangalore. During the course of my engineering days, two of my close female friends joined gym with different fitness goals, one wanted to gain weight while other wanted to lose weight. I rarely used to accompany them to the gym, however, it was an instant love affair that made to never stop going to the gym. The funniest thing is both of my friends dropped out after a while whereas I continued!
I started taking part in Bodybuilding completion in the year 2014, where my first competition was team India selection (where I was the only female candidate who was representing ENTIRE KARNATAKA!) In the very same year, I bagged 5th position all across the world in FITNESS CATEGORY (WBPF).
Q How do you consistently maintain your lean physique & how hard it is for a woman in her 30s to sculpt such a divine Physique like yours?
The main reason behind my consistency with my physique is that I keep doing workout consistently even in the off season, a phase when you get no bodybuilding championship on the calendar.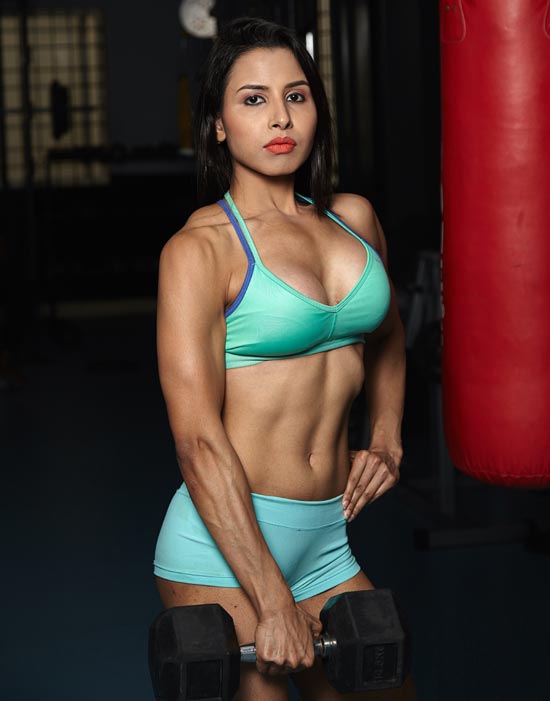 P.S This shouldn't be confused with I follow a strict diet all across the 365 days of a year, in fact I am a big foodie! It should be noted that, I'm a natural athlete so I don't BOUNCE BACK & put on like crazy unlike those who are on substances!
Q How do you see Indian bodybuilding industry?
In the last few years, Indian Bodybuilding Industry has grown like crazy! When I started competing, people didn't have much knowledge about Fitness & Bodybuilding Champion shows. At that time, one could even count female bodybuilders on their fingertips. Considering the fact, I think I am blessed to be amongst those few started promoting it & this makes me so happy that today most of the people are taking FITNESS seriously.
Q Is it still a taboo for a woman to venture into?
DEFINITELY! You should see the kind of messages and comments that I usually get in my DM, pictures respectively whenever I post a picture in bikini. Not to mention, I was disowned by my parents in the beginning of the year 2015 when they came to know I was participating in such events. P.S: My Dad used to be an MLC of MIRZAPUR & SONEBHADRA district.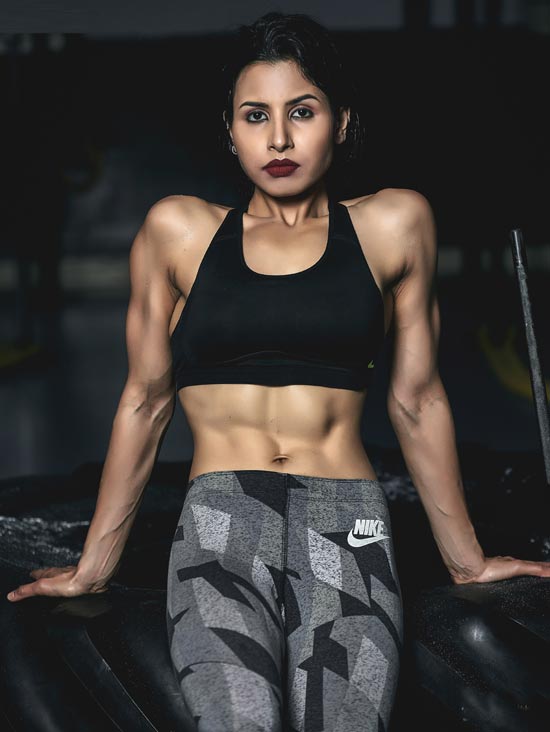 People need to change their mindset the way they see bikini models and athletes, this is the sole reason I keep posting about our so called 'Society' on my social media handles.
Q Where do you want to see yourself in the next few years?
Different fields attract me!
Erstwhile, I used to be SOFTWARE ENGINEER before I roped in to the world of Bodybuilding. During the course of my Engineering days, I have worked as a software developer before entering to a serious bodybuilding industry. Besides, I am also handling the sales department of DN(Divine Nutrition) that a few people know about. In the next few years, I would like to see myself owning a HOTEL like my dad, as business interests me & I have been seeing it since my childhood.
Q Well, seeing your social media stories, apparently you are being stalked by many as in frequent effect of your social media bold post. Well tell us how do you overcome such stalking?
To be honest, I have come over this stalking thing and it has ceased to affect me anymore. To be precise, still get abusive Images in my mail box, cheap comments on my bikini post. Understanding the fact that stalker won't stop, these days I am just exposing them by public shaming them by tagging the person in my social media stories. If you are a beginner, it will take a toll on your MENTAL HEALTH (as we all are humans!) Now I just laugh it off, because most of the times they do it just to get my attention.
Q How hard it is for a woman to venture into bodybuilding seeing Indian social cult?
I would say it is hard and as a matter of fact only a few are sponsored and paid by fitness brands in this industry. Having said, I call myself a blessed one as I have been entitled to the BEST BRANDS till the date. In this bodybuilding industry, until & unless you are a big name, you can't earn much in the field. In short, always have a backup plan (call it PLAN B) for your continuous source of income in addition society is a bitch & not everyone see a female fitness trainer in a GOOD WAY so always make wise decisions while choosing your clients. QDiet and exercise:
I prepare my own diet & Workout plans. So when I'm in the season (of championships) I try give my 100% & enjoy my days off (diet wise, workout continues all year round!), when, I'm not competing.
Q What keeps you motivated?
Motivation to me comes from inside! Just like how the saying goes "GOD HELP THOSE WHO HELP THEMSELVES!" Unless and until you really want it, you won't do it (forget workout, it's applicable to every damn thing!). I wanted to win miss India where most of my fellow competitors are on STEROIDS , and I could do it THREE TIMES ( BRONZE medal) because I had faith in myself & I really wanted to show myself that I have done it naturally. I have also won Miss Karnataka TWICE! 🙂
Disclaimer:
The information contained in this article is for educational and informational purposes only and is not intended as a health advice. We would ask you to consult a qualified professional or medical expert to gain additional knowledge before you choose to consume any product or perform any exercise.