CrosssFit is a new fitness cult that is changing the way athletes and fitness enthusiasts are weighing loads and doing several reps. It's a new fitness regime which is making its space in every gym station now-a-days.
Taking minimal space and unique fitness equipment, the CrossFit fitness regime is all, today's millennial require in order to meet their daily physical fitness and healthy and sound body.
As to be regular to the gym is quite herculean job to continue hence, there is always option available for them to transform their warehouse or a garage into a mini CrossFit gym which requires not much space as compared to other conventional  gym set ups.
We have in this article tries to assimilate top 5 CrossFit equipment items which can transform your garage into a CrossFit Gym:
1. Olympic Barbell and Weight Plates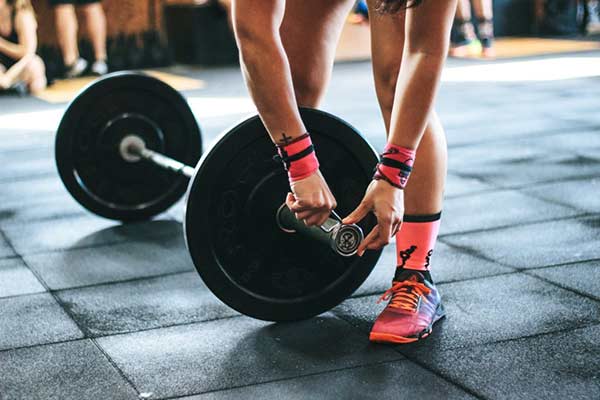 A barbell is very important CrossFit equipment. In order to transform your garage into a Garage Gym, it plays a crucial part in it. The very first thing is you should not be buying any cheap barbell made up of iron of low quality and meagre tensile strength. The Olympic Barbells should not measure less than 2″ Diameter at the end so that it can hold CrossFit Bumper plates. The length should be 7 feet long and weighs around 20 Kg.
At the time of purchasing Barbells, there is also one more thing to see is its Knurling which are graduated on the bar for grip. For CrossFit and  Olympic lifts, you probably don't want to use barbell with centre knurling as center knurling are basically for powerlifting and if used in CrossFit, it can cut you up pretty bad while doing high rep clean and jerks.
In terms of its tensile strength, always grab a bar with tensile strength or around 190,000PSI.
2. Bumper Plates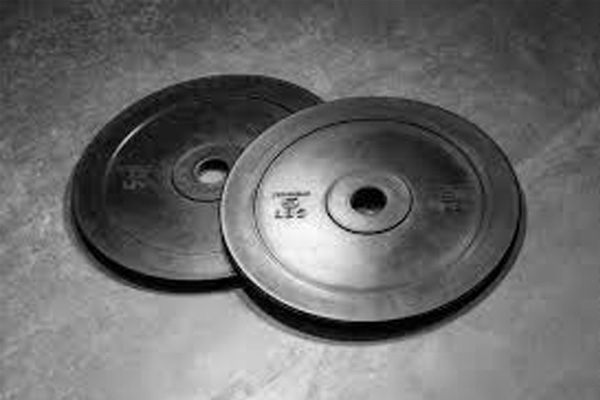 Coming next in the list is Bumper weights, after having a barbell you will need some weight plates. The very first thing you thing to note is that the weight plates goes perfectly with the barbells. This simply means a standard 1″ bar takes 1″ standard plates.
As Bumper plates have uniform diameter having weight and width keep changing, these are recommended for CrossFit Training.
3. Kettlebell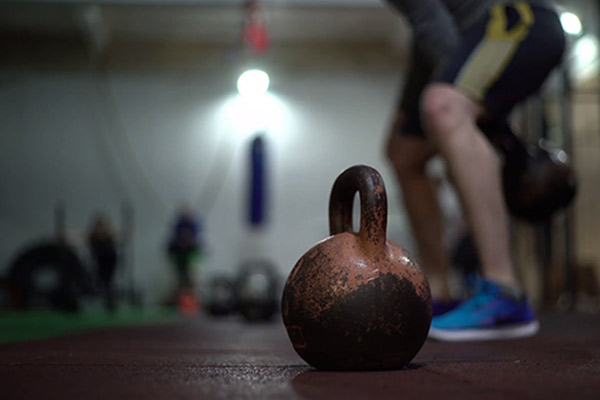 Kettlebells are a staple and the very imminent CrossFit Equipment which also deserve to be in your Garage based gym.
You can perform a number of functional training exercises by using Kettlebells including Kettlebell Swings, Farmer carries, shoulder press and other allied forms of exercises. As kettlebells come in fixed weight category, try to buy a set.
4. Battle Ropes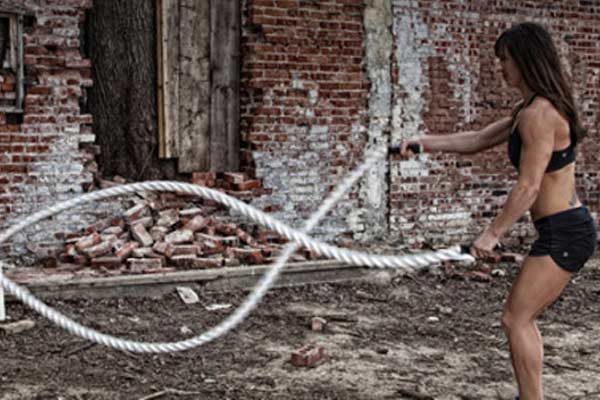 If you can remember, climbing a rope at the time of your summer vacations in your early bird days was used to be wonderful experience back to your childhood days. CrossFit deliver the same experience rekindling your childhood memories. In a CrossFit session, a battle rope can be used for a number of strength workouts.  You can use the rope to climb up on the platform set for it and then you can also perform several resistances training like:
Biceps Wave
Lateral Whip
Outside Spiral
Lying T
Tabata rope whip
Quite effective for fat burning and shredding shoulder, these battle rope whips can offer perfect upper body conditioning.
As rope can be used to pull, drag, whip, swing, climb and much other resistance training which normally can't be done with barbells and Dumbbells.
5. Medicine Balls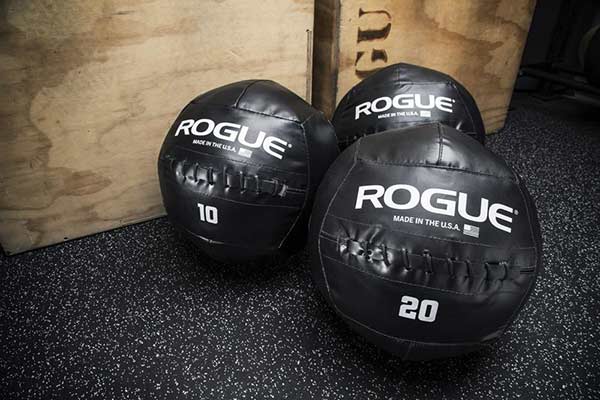 Medicine Ball is an effective CrossFit accessory which is not just being used by athletes but also doctors usually Physiotherapists recommend.
Erstwhile, it was only Physiotherapists who used to treat their patients using medicine balls post an injury, seeing its effectiveness over the ruptured muscles and tissue, it has been widely used as in part of CrossFit Fitness regime. Subsequently, several full time professional athletes and CrossFit Athletes use Medicine ball for a range of Movements developing specific actions.
Now, in order to include this fitness equipment in your CrossFit Garage Gym, you need a medicine ball which goes perfectly coordinate with your body.
Other Benefits associated with the Medicine balls are as Follows:
It helps in Gaining Power and Explosiveness
It develops Coordination and Balance
Owing to its versatilities, medicine balls can be used in every exercise and movement that you can imagine- Seated, Standing, Lying Down, Static Movement and Dynamic Movements.
They don't hamper your floor unlike Dumbbell
It comes with low risk of Injury
Disclaimer:
The information contained in this article is for educational and informational purposes only and is not intended as a health advice. We would ask you to consult a qualified professional or medical expert to gain additional knowledge before you choose to consume any product or perform any exercise.