The official partners of Chelsea FC Yokohama are working in tune with the brand assisting them to activate a new global sales campaign, 'Drive for More'.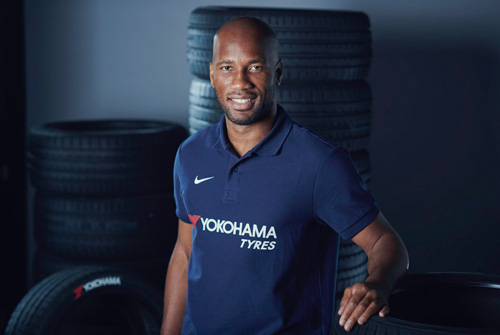 Pitch Marketing Group will undertake the 'Drive for More' campaign across overseas markets of the Japanese tyre company which spread in India, Malaysia, Vietnam, France and Iberia in order to augment new retail partner and engaging international fans of the club.
The 'Drive for More' campaign will be delivered through a series of B2C point-of-sale initiatives including premium club-focused marketing materials and rewards.
Chelsea FC player, Didier Drogba, has been announced as the brand ambassador of the campaign for Yokohama who take part in a row of B2B VIP events in each country which will offer its customers an opportunity to meet the player.
Didier Drogba is the fourth highest Chelsea goal scorer, has joined the club in 2004 and bagged four Premier League Titles under his name.
Didier Drogba, Yokohama ambassador, said: 'Chelsea has been such a huge part of my life and career, and I am so proud of the continued popularity of the club across the world.  I am looking forward to working with Chelsea FC and Yokohama on this campaign, and meeting the Yokohama community and fans of the club in each of these regions'.
Chris Townsend OBE, commercial director at Chelsea FC, added: 'Since becoming Chelsea's title partner in 2015, the relationship between Yokohama and the club has grown from strength to strength. We are delighted to be working together on this international 'Drive For More' campaign, enabling Yokohama to become a prominent global brand with a focus on generating a significant increase in sales across the world."
Takaharu Fushimi, managing officer and head of tire overseas sales & marketing division at The Yokohama Rubber Co. Ltd, concluded: "We are pleased to announce Didier Drogba as the global ambassador for this campaign given his legendary status at Chelsea FC and his true global appeal. This campaign clearly highlights how both Yokohama and Chelsea FC are effectively collaborating to implement sales-focused activations in our key overseas markets."