Indian culture has introduced Yoga, a very spiritual yet powerful healthy discipline to the world. With a lot of many Asanas in its regime, Yoga can be found as an effective tool to rehabilitate as well as cure several acute incurable diseases.
In India, the Yoga has been in practice for more than 5000 years back. However, it is only since the last decade in the wake of getting mind body soul draped in spirituality and solitude, the age-old practice of Yoga has fascinated the world. As people from western countries found out the essence of Indian heritage of Yoga, they started visiting several regional practicing centers of Yoga established across India.
In India Yoga practicing centers have mushroomed violently, ranging from high-end lavish spas to small hotels of religious places including Rishikesh in the North and Thiruvananthapuram in South.
Indians can also be a part of this culture by enrolling themselves in some better-equipped yoga retreats options available across the country.
On the eve of 5th World's Yoga Day, Sportz Business brings you an article in which we have tried to feature some better options of Yoga training Centre available in India.
Ramamani Iyengar Memorial Yoga institute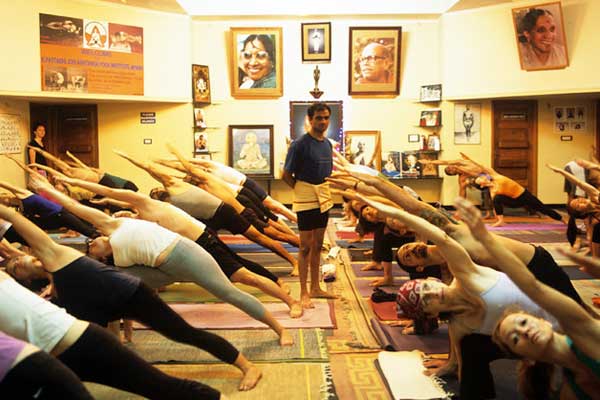 The Pune located Ramamani Iyengar Memorial Yoga Institute is a perfect haven for those yogis who want to practice yoga earnestly.  The Yoga Institute which was established by the founder of modern yoga Bellur Krishnamachar Sundararaja Iyengar, better known as B.K.S. Iyengar, is considered to be the best yoga training Centre in India.
At present, the grandchildren of 90-years old Iyengar are teaching the students different Asanas(Anatomically correct postures) and Pranayam(breathing). The institute is located in Pune 250 kilometer away from Mumbai.
The yoga training Centre teaches advanced yoga students. So, it is recommended that before heading to the Centre, learn some basics from a certified Iyengar teacher available in your country.
Address: 1107 B/1, Hare Krishna Mandir Road, Shivaji Nagar, Model Colony, Pune, Maharashtra 411016
Krishnamacharya Yoga Mandiram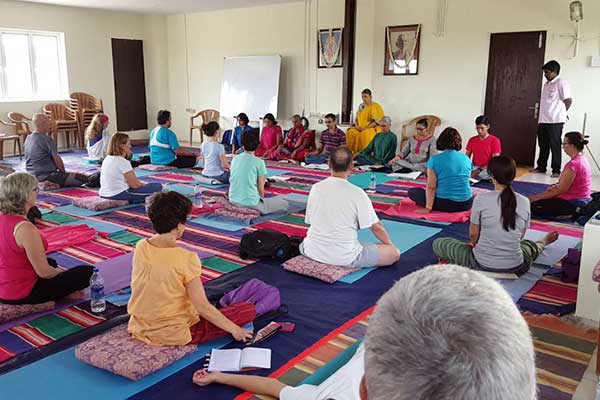 The Centre which is located in south India in Chennai caters the yogis with its Viniyoga brand of gentle yoga.  Having an engineer turned yoga teacher, TKV Desikachar as the guru of the Centre who himself got teaching from his father T. Krishnamacharya, a practitioner of holistic yoga.  The yoga practitioners can avail five elements of the course including exercise, therapy, breathing, and meditation. One can join the Centre in its four-week program which held two times in a year in February and September.
Address: Old No 13, New No 31, Fourth Cross Street, Rama Krishna Nagar, Raja Annamalai Puram, Chennai, Tamil Nadu 600028
Morarji Desai National Institute of Yoga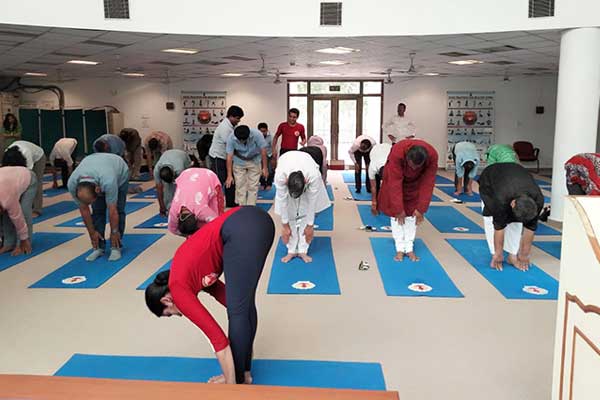 Running by the government of India, the nonprofit educational institute Morarji Desai National Institute of Yoga has been putting its earnest effort to promote the essence of Yoga.
In the wake to promote Yoga cult among millennials, the autonomous body under the ministry of AYUSH has been applying all its effort to make it Possible. The institute came into operation in 1970 in a two-acre campus having all required facilities required for yoga research and practice.
In Its line of students, the campus gets the footfall of Yogis coming from different countries, exchange their views and ideas over their sessions.
They then propagate their newly learned skills in the world through teaching and publication in their own country.
Address: Morarji Desai National Institute of Yoga, 68, Ashoka Road Near Gole Dak Khana
Shivananda Yoga Vedanta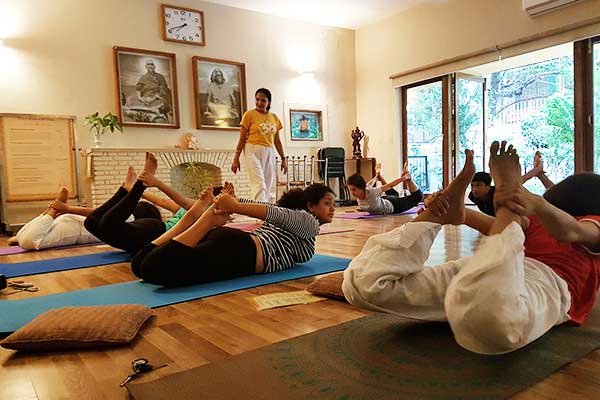 Shivananda Yoga Vedanta Centre is yet another non-profit Organisation, operational since 1992 under the keen guidance of one of the seasoned spiritual guru at the contemporary period Swami Sivananda. With an objective of creating a better and peaceful world, the Centre has been spreading ancient teachings of Yoga.
Open for all including beginners to experts, the Centre assists people to overcome chronic disease by indulging yoga in their regime. Besides, the Centre also holds special camps to train children in Yoga.
Address: Sivananda Yoga Vedanta Nataraja Centre, A – 41, Kailash Colony, New Delhi – 110048.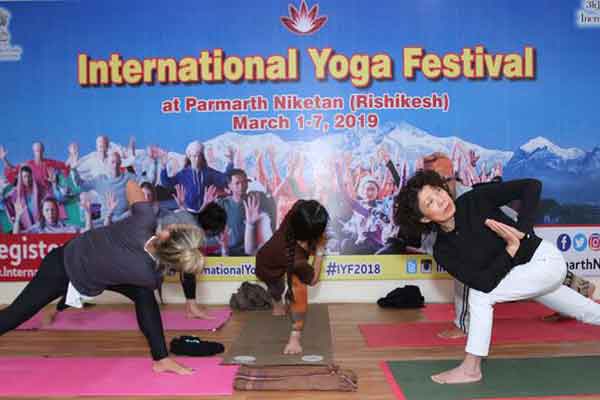 Located in the lap of Himalaya, Rishikesh based Parmarth Niketan provides a very pure and pious yoga session on the bank of Ganges. The Yoga training Centre has catered a lot many yogis coming from abroad to Rishikesh, which is known as the proper destination of Yoga in the World.
After seeing an influx of foreigners to Rishikesh in the quest of yoga, Swami Chidanand Saraswati, the president of Parmarth Niketan has established the Centre to provide yoga classes in English.
The ashram houses 1000 rooms on its eight-acre campus and runs a number of programs conducted by the guest faculties on several forms of yoga.
Apart from yoga classes, the ashram also undertakes regular teaching training courses and study related to Vedic heritage and spirituality.
The ashram starts its daily routine having morning prayers, daily yoga and meditation classes, daily satsangs along with famous Ganga Aarti at sunset.
Address: Near, Main Market Road, Ram Jhula, Swarg Ashram, Rishikesh, Uttarakhand 249304
Bihar School of Yoga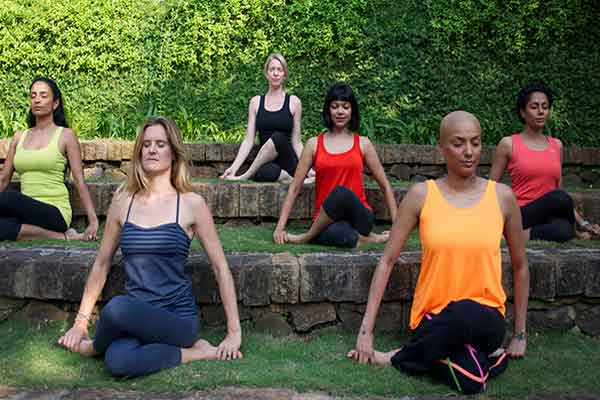 Bihar School of Yoga can be said one of the few things of Bihar which connect it to its golden history.
The Yoga School where one not only can practice yoga but also get inspired to adopt a healthy lifestyle with yoga. The yoga ashram is located in the center of 14th-century fort and was founded by Sir Swami Satyananda in 1964.
In its basic training schedule, the yoga ashram incorporates several approaches to personal development, based on yogic teachings. The Yoga Ashram which is also known as Ganga Darshan Yoga ashram, inculcate modern day Gurukul lifestyle by teaching yogic teachings to the regular one as well as to them who have devoted their lives to the spirituality. The yoga ashram also works with the Bihar Government to conduct several projects and medical research.
Address: Ganga Darshan, Fort, Munger, Bihar 811201
Disclaimer:
The information contained in this article is for educational and informational purposes only and is not intended as a health advice. We would ask you to consult a qualified professional or medical expert to gain additional knowledge before you choose to consume any product or perform any exercise.