Are you an ardent gym enthusiast, who is hitting the floor on a daily basis? Well, if that is the reason behind your fitness regime, then you should consider some of the relevant and necessary workout essentials that you should carry in your gym bag. These essentials are highly needed to be within your reach whenever you are hitting the gym for your daily workout regime. However, we agree that there is a line of essential things that you can carry in the gym, but with the help of this article, we will try to figure out some of the best workout essentials for your everyday gym visit.
As long as our human body exists, we must indulge ourselves in rigorous physical activity or exercise. Performing exercise is really important as it allows us to make us fit and healthy. Whether at home or at the gym, an exercise done in either of these places will be highly considered the best for our health. If you are planning to join a gym to finally start exercising, then there are certain indispensable things that you need to carry in your gym bag. When you go to a gym, you can't simply take just a towel and water bottle. However, there are a couple of things that need to be packed inside your gym bag, which you will probably require after you are done with your workout sessions or even before your workout session.
Benefits of Hitting Gym
There is an ample number of benefits of going to the gym. Visiting a gym not only makes you fit, but it also helps you to follow a strict and designed workout schedule for your everyday workout regime. Socializing and getting a wide exposure to different workout equipment nevertheless, allows you to learn different workouts from acclaimed trainers and thus adds a blend of unique exercises, making your gym session a fun workout environment.
Dynamic in Nature – One of the prominent ways to visit the gym is that they provide several ways to exercise, so going to the gym every day does not have to be a mundane activity for you. The recommends that adults get a minimum of 150 minutes a week of moderate-intensity or 75 minutes a week of vigorous-intensity aerobic activity. Plus, you should include two or more days of muscle-strengthening exercises that involve all major muscle groups.
Greater Access to Equipment – There are various types of fitness equipment that are available in the market, and hence are expensive to own by an individual, due to many hardships. Visiting the gym gives access to barbells, treadmills, weights, machines, and more. This means you can work on your muscular endurance, strength training, flexibility, and cardio all in one place, thus offering complete access to all the equipment and exercises associated with them.
Improves Body Functions – Exercising daily strengthens your heart and allows it to pump more efficiently with less strain. It also keeps your blood pressure and blood sugar levels in the normal range and keeps your cholesterol levels in check. Besides, it also helps to manage the symptoms of depression and anxiety. Daily gym workouts can also lower your risk of developing certain conditions such as type 2 diabetes, metabolic syndrome, and osteoporosis. It also helps in keeping the fat levels in check and increases the metabolism of the body.
Helps to Shape our Body – Performing any exercise helps to strengthen our body, and this syncs well while performing various kinds of gym workouts. Gym workouts are specifically planned to bring your body back to shape. It helps in increasing our strength, flexibility, and speed. It is to be noted that depending on the size of the gym, the facilities that are provided might vary. However, whatever would be the size of the fitness centre, you still have everything you need under one roof to get the awesome benefits of gym workouts.
Promotes Good Sleep – It has been observed that people who exercise sleep better compare to the people that don't exercise. Gym workouts enable you to have a sound sleep. This in turn helps you wake up energized in the morning. However, please keep in mind that exercising too close to your bedtime will leave you energized and this, in turn, will hinder your sleep schedule.
Best Workout Essentials for Fitness Lovers
1.) Water Bottle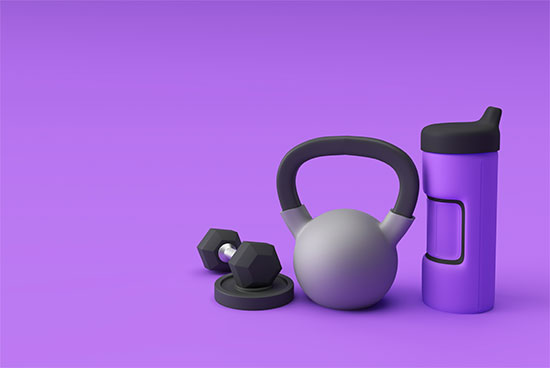 Carrying a water bottle is one of the must-have workout essentials that you should carry in your gym bag. Staying hydrated is extremely important during workouts to prevent your body from getting dehydrated. So, make sure that you have a water bottle in your gym bag along with other essentials. Choose a leakproof water bottle, to avoid any spillages in the gym bag. Make sure that the water bottle should be reusable because reusable bottles are good for the environment and also keep water colder for more time. Make sure to get a bottle made of durable and high-quality BPA-free stainless steel. And if you buy a reusable plastic bottle, buy one made from non-toxic BPA plastic.
2.) Microfiber Towel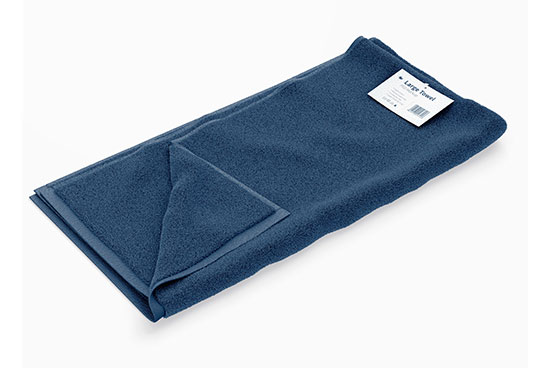 A microfiber towel is one of the must-have workout essentials that you should carry in your gym bag. Normal gym towels don't get the job done all the time, and that's why it is better to get a microfibre towel because the microfibres absorb sweat and moisture and offer a cooling effect. Besides, it's very impractical to carry a bulky towel with you, so keep a microfibre towel in your gym essentials kit. However, if you are involved in running, yoga, HIIT, and belly fat exercises, then opt for an antibacterial microfiber towel. They can retain 3-4 times their weight in water, and dry ten times faster than regular towels.
3.) Gym Shoes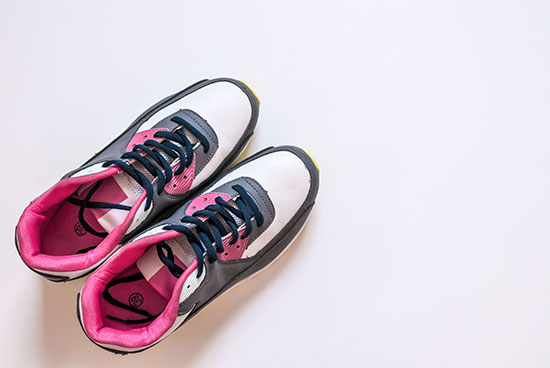 Gym shoes are one of the must-have workout essentials that you should prefer wearing for your gym workout. Exercises such as squatting or deadlifting start at the feet, and these exercises require specialised shoes. A comfortable pair of sneakers crafted for better efficient power transfer from your feet to the floor with a good grip are an ideal choice. Gym shoes might look like an obvious item to keep in your bag, but it is crucial to use the specific type of shoes you will have to wear for a specific workout. Gym shoes are considered an excellent gear for low impact, lifting, HIIT, weight-centred cardio, and fat-burning exercises. Moreover, if you are a professional runner, you should get shoes made particularly for road wear and tear.
4.) Hand Sanitizer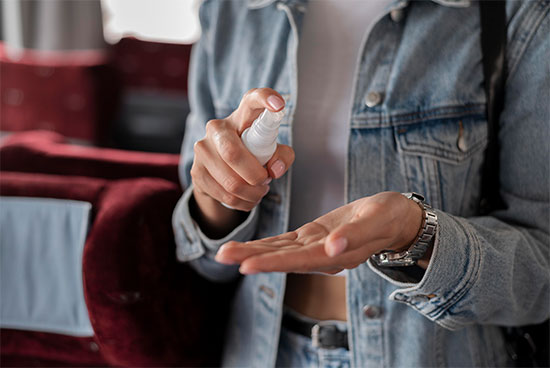 As the pandemic still exists with us, in such a condition carrying a portable hand sanitizer is a must to keep us and people around safe. Being considered one of the best workout essentials during the era of the pandemic, hand sanitizer should be the top priority to carry in our gym bag. As all the equipment in the gym has been used by many people, in such a case the gym is quite honestly a very unhygienic place full of health hazards. Carrying a hand sanitizer in such an environment will evade all types of health hazard problems.
5.) Gym Gloves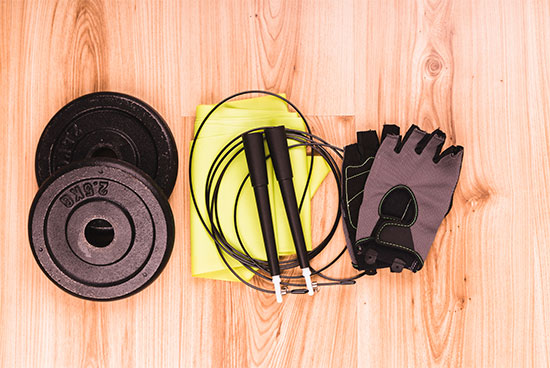 For people who lift heavy weights in the gym, for them, the importance of gym gloves is the utmost gear to carry. For heavy weights workouts, it seems very frustrating if you lose grip in between. To avoid facing that situation, keep a pair of gym gloves with padding, perspiration management, and protection in your gym essentials. Wearing gloves helps to alleviate any pressure by offering a more solid grip than what you achieve with your bare hands. Other than that, they also absorb some pressure off your wrists and decrease the strain when you do heavier lifts.
Disclaimer:
The information contained in this article is for educational and informational purposes only and is not intended as a health advice. We would ask you to consult a qualified professional or medical expert to gain additional knowledge before you choose to consume any product or perform any exercise.