If you are new to boxing then this article will be helpful for you, as boxing nowadays is the most preferable and growing sport in India. There are a few things you should know before searching for boxing classes.
Boxing is a combat sport that helps to build your confidence, focus along with self-defense. Besides, the workouts associated with this combat sport help one to shed extra kilos to get fit. Hence, if you are looking to be fit, joining boxing classes will fulfill all of your fitness requirements that you are looking for.
How Boxing Classes Improves your fitness
Fat Loss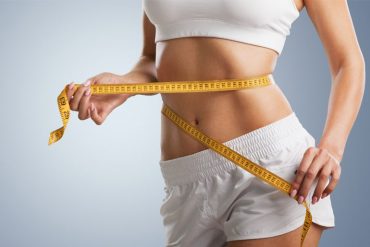 To increase your cardio endurance, boxing plays a pivotal role, as it uses a variety of muscles at one time to make a rapid movement. Well, in such a scenario problems of heart disease, type 2 diabetes and other health problems gets away with it. Opting for boxing classes burns anywhere between 400 to 700 calories, which seems best from any weight loss exercise.
Builds Muscles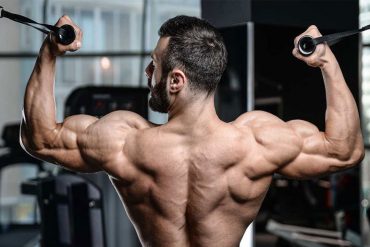 Time has come to strengthen your muscles and build a powerful core with the help of boxing. Joining boxing classes majorly allows you to use your upper and lower body muscles. With regular boxing classes, you not only increase your overall health but also improves your quality of life. Well next time when you flaunt yourself in the mirror, you will see a champion is born.
Powerful Stress Buster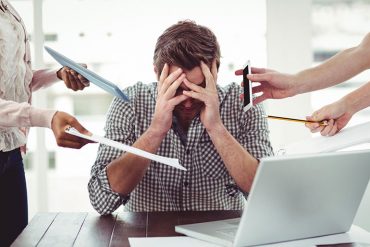 Well as everyone being a busy bee nowadays, stress seems inevitable. Various complication rises if we are stressed, as being under stress is a root cause of hypertension and depression, resulting in causing various diseases. Joining boxing classes will certainly put you off from stress, as every session of your boxing classes will elevate you naturally from stress. Hitting the boxing bag and letting it go will eventually improve your mindset no matter what might be bothering you. Studies say that any type of strenuous physical activity produces serotonin, which is a chemical in the brain that lets you make happy and relaxed.
Top 5 Boxing Classes in Delhi
Here are some of the boxing classes in Delhi, which will offer you a complete workout program and enrich a sense of positivity  within you.
1.) Muay Thai Boxing Academy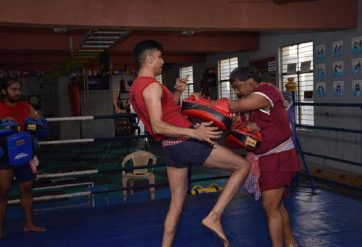 Address – 1st floor Grah Kalyan Kendra, Community Center, Sector 3, Sadiq Nagar, New Delhi, Delhi 110049
Muay Thai Boxing Academy is founded by Dr. Kru Narender Kumar. Boxing classes in Muay Thai Boxing Academy trains students in different sorts of commando training and other functional training like rope climbing and wall hanging. In addition, this boxing academy also introduced a plethora of facilities to meet up with an over-all athletic temperament of a person. Boxing classes in Muay Thai Boxing Academy, has now added two more verticals under its roster viz. CrossFit and Gym. Spread over almost all 4-5 halls, the boxing academy has meticulously developed a holistic site to develop a mighty persona by availing a power lifting corner, commando training dedicated space, all leg workout room and off-course a gymnasium.
2.) Crosstrain Fight Club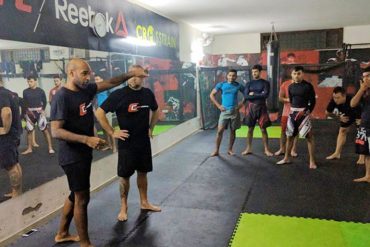 Address – Lower Ground Floor, B 7/120a, Safdarjung Enclave, New, Safdarjung Enclave, Delhi – 110029, Near Sukhmani Hospital and Hotel Deer Park
Crosstrain Fight Club offers a fully functional MMA fight club and training facility. Being situated in south Delhi, Crosstrain Fight Club boxing classes offer an opportunity to seek training from various trainers from national as well as International platform. This boxing class primarily focuses on MMA disciplines like boxing, kickboxing, and wrestling along with strength and conditioning to get you into the fighting shape.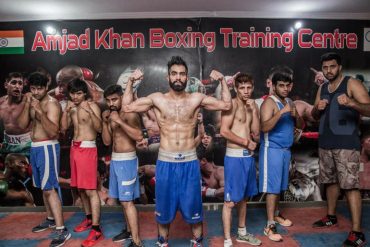 Address – P4 Basement, Malviya Nagar, Near to Savitri Nagar, Opp. Shiv Mandir, Near Hauz Khas Metro Station, New Delhi, Delhi 110017
Amjad Khan Boxing Training Center offers training for the national and international level competition. This training centre boxing classes empower individuals to extend their talents globally while choosing boxing as a career. It also offers students to represent India in International Training Competitions & Championships in countries like Bangkok, Azerbaijan, Turkey, Uzbekistan, Dubai, Armenia, Dubai, Bangkok, Singapore etc.
4.) Spark Kick Boxing Academy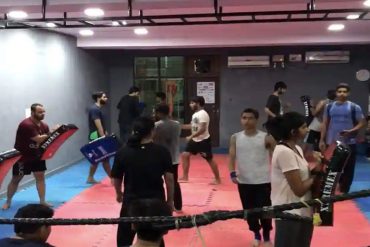 Address – 2154/ 4th Floor, Outram Lane, Kingsway Camp, above Canara Bank, New Delhi, Delhi 110009
Boxing classes from Spark Kick Boxing Academy offers the best art of kickboxing and martial art training. Performing martial arts increases your flexibility and helps to have good stability and coordination. While having such benefits our breathing techniques improves thus evading all external disturbances.
5.) Ultimate MMA & Fitness Zone Boxing Academy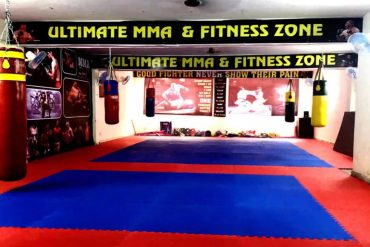 Address – B1 Market, Pocket B 1, Janakpuri, Near Bemisal Reloaded, Dharam Marg, behind Police Booth, New Delhi, Delhi 110058
The Ultimate MMA And Fitness zone boxing academy offers training in Boxing, Martial Arts, Kick Boxing and also act as a Fitness Center for all types of fitness workouts.
Disclaimer:
The information contained in this article is for educational and informational purposes only and is not intended as a health advice. We would ask you to consult a qualified professional or medical expert to gain additional knowledge before you choose to consume any product or perform any exercise.