The commencement of the 2020s marks the inception of a third decade of the millennium.
As the 2020s embarks, millennials have also entered into their 30s which means, now they will need to keep a check over their filthy lifestyle.  The article talks about those babies who were born at the brink of the past millennium, welcoming a new one which was the 2000s.  Babies who were born during the transition period of the millennium have now reached their 30s which means they need to think about grooming themselves.
While everyone was celebrating the commencement of a new decade especially men born in the last decade of the 90s, should also see that they have entered an age of manhood that requires commitment, confidence, responsibility and a particular lifestyle and which are virtues of men's beauty.
30s is the age where most of the young men tied to a nuptial relation or remain searching for their better half. In this article we will try to highlight those young men turning 30s and how they should keep everything tidy to bring on that Men's Beauty. 
Starting with Men's fairness creams to macho-man favorite beard wash and beard shampoos were a few products that have transformed Indian men's health and beauty industry tremendously. India being the most youth populated country has become a favorite playground for many international health and wellness companies to venture here.
During the course of a decade, a plethora of Indian brands roped in the Indian Men's beauty Market and have attracted a huge mass of Young Turks. Changing the way how Indian youth groom themselves, these Men's beauty and wellness companies have highlighted the essence of changing the definition of manhood from a robust, rough, untidy to a well-groomed, handsome and well-maintained beardos.
In order to throw some light over the existing trends which will continue to be in vogue in the upcoming decade of the 2020s, we have illustrated a few traits that will keep reigning the men's health and wellness sector:
1. Moisturizer: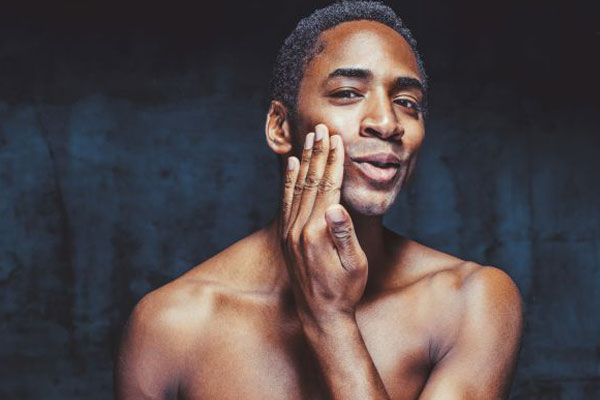 The most underrated men's beauty tip which almost every male finds irrelevant to follow is to regularly moisturize their skin. In contrast, in the case of women, they have a hell lot of reasons to moisturize their skin. In real, Moisturizer hydrates your skin but also gives it an inherent glow.
You need to hydrate your skin which you could even do by drinking 4-6 liter of water every day which is a hard- process to maintain that's why you should moisturize!
As our skin also gets older along with us, it gets dull and drier if we don't take care of it. Applying moisturizer on a regular basis helps to get away with your dry and dull skin, which consequently gives you a baby soft ever-youth skin.
2. Scrub: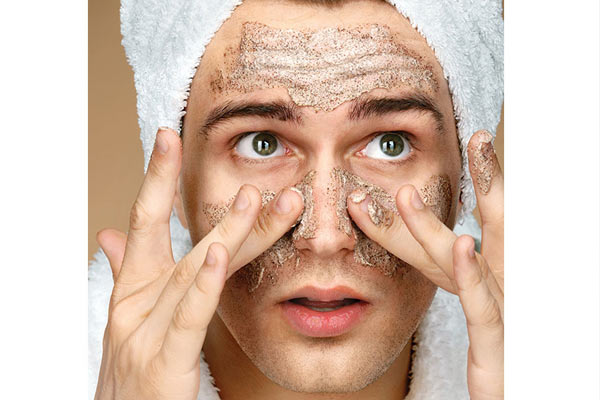 Another rare thing that men usually skip to do is scrubbing their face skin, as it sounds kind harsh for them. However, the fact is that scrub can make you 'a man from mars'.
There are many misconceptions circulating in the men's beauty industry about the frequency of scrubbing your face skin.
Well As per expert advice, you need to scrub your facial skin twice a week to see its difference.
Now, the question arises here as to why do we need to scrub our facial skin in real?
As you must have read in your primary school textbooks, that our skin is made of tissues and there are tiny pores that need to be cleaned regularly. Well, skins accumulated at the face are the most exposed and vulnerable to daily pollutants present in our surroundings, These pollutants usually get into our facial skin's pore-clogging resulting in acne and other skin problems, like blackheads.
In this case, you are advised to scrub your skin regularly at twice a week to remove dirt, oils and other pollutants lessening risks of inflammation.
It should be noted a scrub is a mixture of bacteria-killing medicine blended with a mild abrasive base. So, if you want to reflect the confidence of your face every day at your office, go get a scrubbing product brand that suits your skin.
3. Aftershave: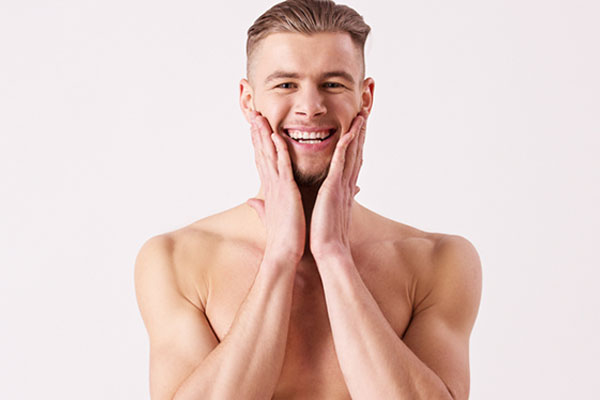 Usually, men find it irrelevant to keep this men's beauty item in their listed cosmetics, the reason might float around its spirit kind of sensation on a freshly shaven skin or its after-effect resulting in acne and pimples on their skin.
Well, it is another topic to discuss why you get pimples after using an aftershave.
For now, we will talk about why it is one of the essential items in your men's beauty kit.
An aftershave smoothes your freshly shaven skin and provides a protective shield to the skin from environmental bacteria. Hence, you are advised to go for aftershave and apply it regularly to stay sharp and aromantic. It should also be noted, try to avoid those aftershave products which contain alcohol in it, as it can make your skin dry deteriorating the hydration of the same.
4. Lip Balms as Lips can speak a lot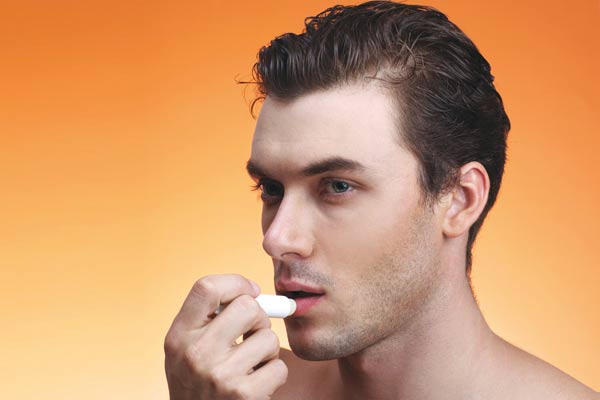 If you ever have seen any romantic scene, you must have noticed that love starts with the first kiss. Lips being the first base can lead to a prosperous love story. Taking care of your lips can be beneficial if you really want to look groomed and lovable this winter.
As nobody finds chapped lips attractive. Period.
Applying lip balms can create chances of your getting you attracted by the opposite gender as it not only gives a signal that you consider personal hygiene but also it makes your lips kissable.
A lip balm contains all essential herbal mixture of medicine to keep your moisturized.
It should be noted, you should not overdo its application as it can make things gross, with a hell lot of gloss!
5. Don't forget to floss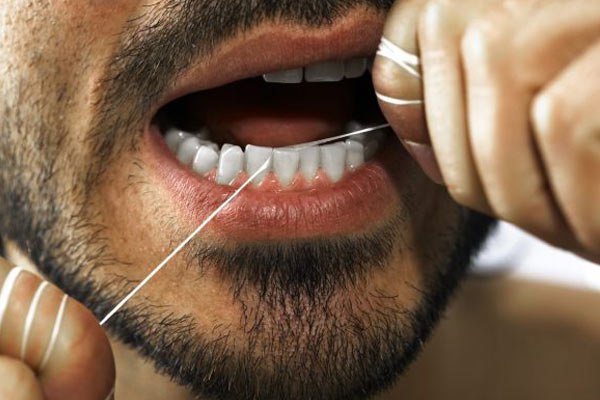 At the present time, when men usually grab food outside out of home, simply brushing teeth twice a day is not enough to maintain pristine dental hygiene.
In order to take care of your teeth as well as your gums, you need to floss daily as it can keep your teeth shiny and pristine.
Again, the men's beauty tip is influenced by the rate of attraction of men's opposite gender as no woman would love to talk to you if she finds spinach stains lurking off your teeth that you have had earlier that day.  Apparently, you would not love to such a mess, so you are required to floss.
6. Exploiting your skin: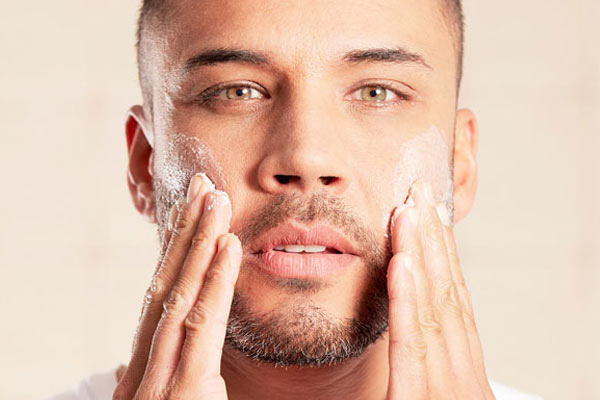 Yet Another Men's Beauty tips for your facial skin, Exfoliation.
In this process, you need to remove dead skin cells from your facial skin using exfoliation tools, granular substances, and chemicals.
As we know our cells make new cells after every 30 days or so leaving behind the dead ones, which can result in dry, flaky and clogged pores devoid of not a complete shedding.
 Exfoliation comes with a number of benefits:
It can make your skin brighter and cleanse the clogged pores of your skin which subsequently increases the effectiveness of men's beauty products on your skin by enhancing absorption.
Exfoliation for a longer period of time can increase collagen production in your skin. Collagen is key to glowing, vibrant skin.
7. Shampoo and conditioning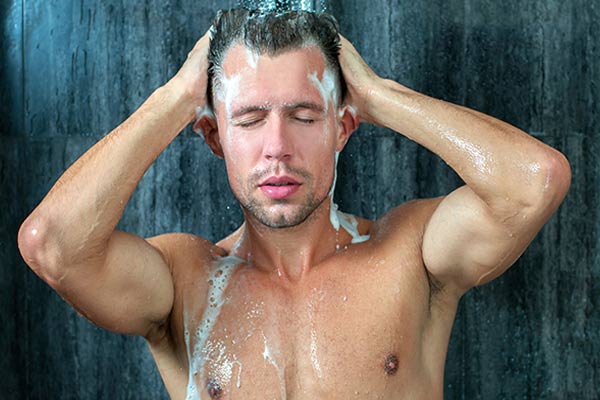 The last but not least, taking care of your untidy hair can increase your chances of getting noticed. All you need to do for that wash your hair alternatively day after another and use a good conditioner to provide smoothness to your hair. It is recommended to wash your hair with cold water as warm or hot water can damage the delicate tissues present in the hair.
These were a few men's beauty tips that are going to raise the standard of your well-being. We hope that in this new year of the decade, you are going to be sharper and smarter than ever by grooming your men's beauty.
Disclaimer:
The information contained in this article is for educational and informational purposes only and is not intended as a health advice. We would ask you to consult a qualified professional or medical expert to gain additional knowledge before you choose to consume any product or perform any exercise.