Body fitness is one of the most potent fields in health and wellness. As the pandemic or COVID 19 ends, going to the gym and following a fitness regime is going to be the next normal thing in India.
Going to the gym or joining a fitness regime will be an active part of the routine of many people. At a time when a foreign land virus (Chinese Virus) Corona alias COVID-19 is taking a toll on the whole world by limiting the physical activity of people, gyms and fitness centers are going to be the next major thing, as the virus is slowly being brought under control through various medications and treatments.
We are now realizing the importance of health and wellness after being affected by this pandemic. It is strongly believed that if you are fit and healthy, your chances of being affected by the deadly coronavirus are less. This is because you would have developed your immunity better by being fit and healthy. Now, whenever health and wellness comes to mind, gyms and fitness centers are the places that you would feel like going to stay fit. Many gyms as well as various fitness Centers such as Pilates, MMA, Kickboxing, Yoga and others allow clients to try different forms of fitness regime at just a single place. When we talk about India, there are many gyms and fitness centers that give stiff competition to foreign brands by meeting various requisites that may include installation of high-end fitness equipment, technology-driven cardio machines and above all crew of educated trainers who always guide you the right forms of exercise with proper diet. To get more knowledge about Indian brands, we have brought in a list of gym brands that are giving tough competition to foreign brands.
Here is a list of Indian Gyms that are giving stiff competition to International Brands
Dronacharya's, The Gym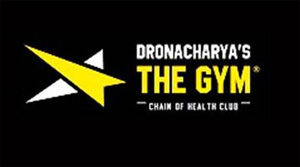 Started from the Vicinity of Delhi University, Dronacharya Bhupendra Dhawan (Dronacharya Awardee) founded the Gym. The Gym which was later known as Dronacharya, started training a number of India's stellar bodybuilders who have represented the country at many International Platforms of International bodybuilding and weight lifting. Still continuing the legacy of Guruji, it wouldn't be wrong to say that Dronacharya Bhupendra Dhawan is the person who had brought in the cult of bodybuilding and weight lifting in Delhi long time back. At present, Dronacharya, The Gym operates more than 100 centers in Delhi and NCR.
Talking about its league of champions, Dronacharya, The Gym is known for training Mukesh Gehlot (4 times Mr. India Titles for the years 2008, 2009, 2010 and 2012 and a pro–Olympia powerlifting champion), who also happens to run a Dwarka based gym. Besides, there are others also in line like Dinesh Aswal, Surender Yadav, and others. The Gym is a classic example of an Old-School Gymnasium, where people not only come to be fit but also to be athletes for the respective games of Iron sports.
Solaris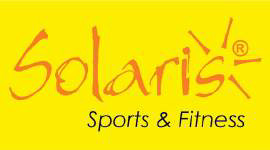 Having More than 50 Centers in India, Solaris is named as one of the leading Indian Gyms Brand. Solaris started its operation in 1999 from its headquarters located in Pune. The gym chains have to make it competent to beat any foreign national brand. The Gym brand has well-trained professionals and the latest fitness equipment for individuals. Besides, the centers also help to deliver several dietary and workouts tips to every individual.
Ozone Fitness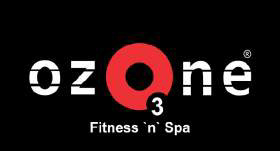 Started in 2002, Ozone fitness, AKA O3 is the maiden fitness center that was awarded and certified with ISO9001-2000 and ISO-14001. Besides, the gym was also felicitated with the Indira Gandhi Priyadarshini Award. Owing to its state-of-the-art gym equipment and its eco-friendly maintenance, the gym is counted as one of the luxurious gyms in India. Moreover, one can avail of other facilities such as spa, yoga aerobic yoga, and other programs.
Talwalkars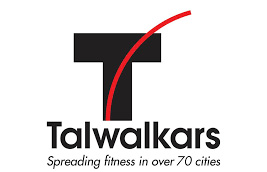 Talwalkars is another top-ranking all Indian homegrown gym brand that has been operational since 1932. The headquarters of Talwalkars is located in New Delhi and has about 500 fitness centers operating in 75 cities across India. The fitness center is also known for providing best in class services as well as for delivering utmost client satisfaction to help them attain their fitness goals.
Fluid Fitness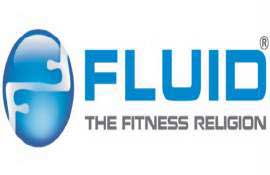 Fluid Fitness is a full lifestyle fitness club located in Delhi. With a list of a wide range of services including Cardio & Strength Training, Aerobics, Zumba, Personal Training and Fitness Counselling, the brand name is known for its versatility under one roof. In addition to that, the gym chains offer exclusive steam spaces, a combination of showers, changing rooms, and individual bathrooms.
48 Fitness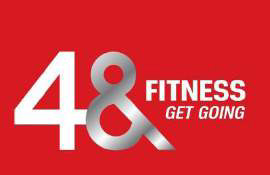 48 Fitness is a gym brand that is owned by Angel Wellness Private Limited, a subsidiary of Angel Broking, India', one of the largest Financial Services Group. Vijay Thakkar, a fitness enthusiast and a seasoned businessman, is the person behind this Mumbai-based venture. The adept team of professionals at 48 Fitness has been working tirelessly to render both product and service offerings that will genuinely pass its ideology of "Creating an enjoyable world of fitness, driven by knowledge and technology that is constantly evolving". Owing to its unparalleled service, 48 Fitness has also been felicitated with an award viz. "Best Fitness Centre of the Year 2015" by ATP International Convention and Sports Ministry of India.
Fitness One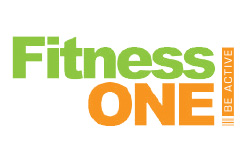 Hustling in the Indian Fitness Industry, Fitness One is another entity that is in our list of top Indian gym brands. The Fitness One started in the year 2008 and operates from its headquarters located in Chennai. At present, the gym brand runs around 100 centers in India with almost twenty thousand happy customers. In addition, the gym is known for its various programs and therapies that they offer such as Fitness and Sports Training, Physiotherapy and Nutrition. Counted as one the best gym services in India, The Fitness One offers one of the best services to their clientele and tries to improve their services.
So, these are a few Indian fitness brands that can give major competition to International Gym Brands operational in India. Check out which one of these Indigenous gym brands is nearby to you, so that you can join and bolster PM's Vocal for Local initiative.
Disclaimer:
The information contained in this article is for educational and informational purposes only and is not intended as a health advice. We would ask you to consult a qualified professional or medical expert to gain additional knowledge before you choose to consume any product or perform any exercise.