Smart Watches are the new essential accessory for health enthusiasts as well as athletes who love to keep a track over their daily physical activity including how many calories did they burn in a day. Now, coming to the real facet of the present market scenario talking about the smartwatches these are the tech-savvy gadgets which are restricted to only on rich people accessories' list as the market is still dominated by some high-end expensive watch manufacturers. In order to cut such dominance in the smart watches market, we have enlisted a few smartwatch brands which are relatively pocket-friendly and worth buying.
1. Huami AmazFit BiP: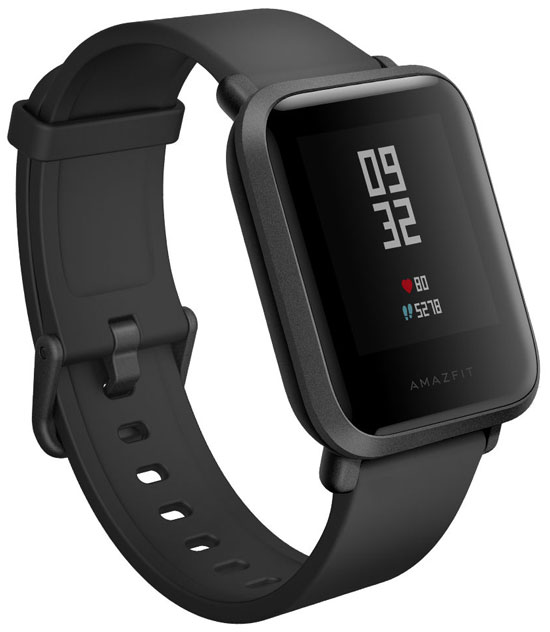 Amazfit BiP is an entry-level smart watch marketed by the Huami which has some high-end sensors which elevate the product into the row of elite smart watches genre in the market.
The AmazFit BiP which really gives an Apple kind of look will definitely make your outfit amazing in the gym or any other outdoor sports.
Talking about its amazing features, the AMazFit has GPS GLONASS, HR Sensor and many more fitness sensors making it an apt contender to compete with other premium brands.
Backed by a solid long lasting juiced up battery which can run for 30 days in a single charge, makes the smartwatch a worth piece to invest at rupees 5000. Available in two distinct variants, Huami Amazfit Bip (Regular White) will come at rupees 4,999 while Black Waterproof piece settles a little higher than the prior model at rupees 5,999.00
Design Display Features and Battery Life:
The Amazfit BiP is encased in a square-shaped aluminum dial which is further aided by silicon strap. In its display section, the watch features a 1.2-inch transflective display of resolution 176×176 pixels. Having Transflective display at the front of the watch makes it brighter as the lights strike the face of the watch. This feature makes the visibility of the watch more convenient to use in the direct sunlight. At the time of indoor usages, the watch gets its background light to illuminate the display for an optimum vision.
Being IP68 certified, the time-piece is waterproof, and is perfect for all-terrain across the year.
In addition, the smartwatch also retain barometer to track atmospheric pressure, GPS tracker to not let you cut loose in a wide terrain. Assist you on trekking and other hiking adventurous sports.
2. Intex Irist Pro Smartwatch: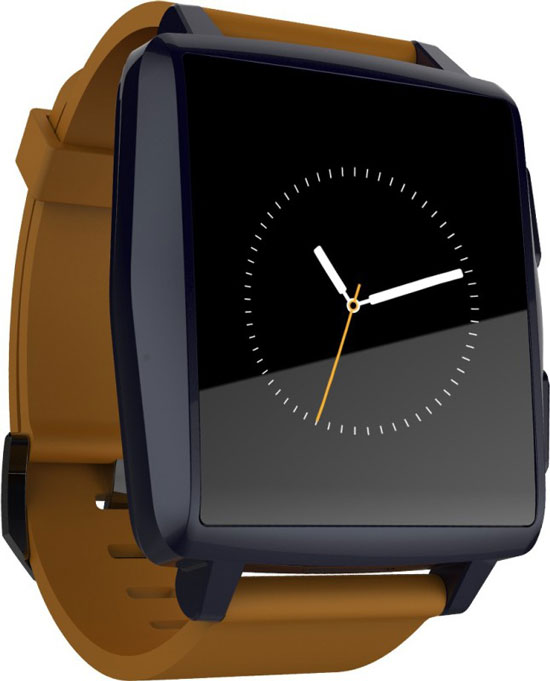 Being an entry-level smartwatch, the Intex Irist Pro Smartwatch is another great option to go for under handy sum of 5000. The smartwatch has a square shaped dial made up of aluminum which is further enveloped by 1.6 inch TFT transflective 240X240 pixel resolution screen.
In order to control the display and navigate through the UI, the smartwatch is featured by two dedicated buttons. The watch is supported by sturdy designed silicone strap to complement its bulky body which perfectly matches with all sorts of outfits
If one does not like the color and pattern of the strap, he or she can alter the same at the company end. If you are a first timer who has never used a smartwatch, then this Intex Irist Pro SmartWatch presents a perfect option for those by featuring a user-friendly UI along with large fonts with quite easy menu navigation icons. In order to save battery for a long run, the smartwatch gets a bright and colorful transflective screen which displays time and date even when the screen is off. It should be noted after a full charging session, the 400 mAh Li-ion battery inside the smartwatch cab stand up two days.
Digging more deep into the smartwatch, the piece is fueled by Bluetooth v4.0 for a solid wireless connection with the smartphone. One can smoothly handle the incoming calls via the connected Bluetooth to the device. Besides, the smartwatch also houses handy fitness tools including a pedometer, step counter, and other allied features to tap users' daily activities.
Having its both variants under the window of 5000, Intex Irist provides sound choice before buyers to go for.
Starting with a basic model, Intex Irist black can be availed at staring rate of Rs 3,399 while its brown strap regular smartwatch will go bit higher settling at rupees 4,999.
3. SKMEI GS10347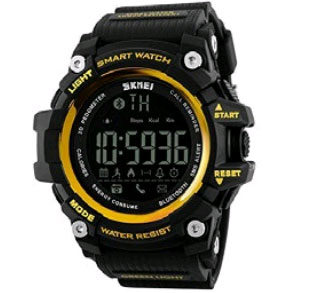 If we are talking about cost-effective gadgets, then the list can't be completed devoid of any Chinese smartwatch brands marking its presence with their effective product. Joining the streak, Chinese Smartwatch manufacturer, SKMEI has come up with a solid rough and tough smartwatch, SKMEI GS10347 which is available offline as well as online in a Khakhi strapped option perfectly contrasts with the black circular dial of the watch.
Being a smartwatch, this robust looking time-piece also can be connected to your smartphones and can update about any of your important incoming calls, messages as well as calendar reminder. Users won't find any SIM card slot for discrete cellular connectivity in this smartwatch however; they can compensate this missing feature with other useful tools Including Heart rate monitor, real-time activity tracking feature.
Apart from these all, the hardcore looking smartwatch also features a hidden spy camera which can be used to sneak a video or snapshot in a discreet manner. Talking about its battery backup, one can use this smartwatch for intact 8 days on a single full charge. With a steadfast connectivity to all mobiles sets, the Smartwatch can be availed at just rupees 3943.
4. Captcha T11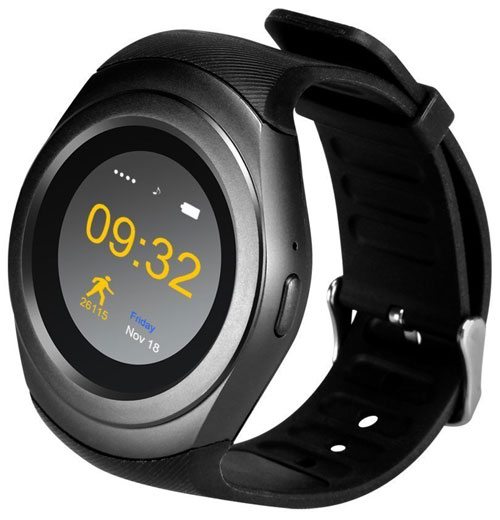 Captcha is yet another Chinese smartwatch option which makes its space in a reasonable price tag list. The company comes forth with its spectacular designed smart watch entity Captcha T11.
Having optimum blighting eye-catchy screen, the T11 smart watch houses a round shaped dial which has acceptable brightness levels. The Chinese smartwatch manufacturer has given very intuitive and easy navigating keys to the time-piece. Restricted to iOS devices, the smartwatch, however, is pledged to cater Android users
In addition to that, the smartwatch retains interesting features called wrist massage under which it uses its inbuilt vibration motor to gently massage your wrist. Keeping abreast with most of the affordable range of smartwatches under this range, this 250mAh Li-Ion battery backed up Smartwatch also has a heart rate monitor to measure users pulse and a body sensor to map the temperature.
One can avail this durable looking sci-fi smartwatch at just rupees 3999.
5. VibeX GT08(e)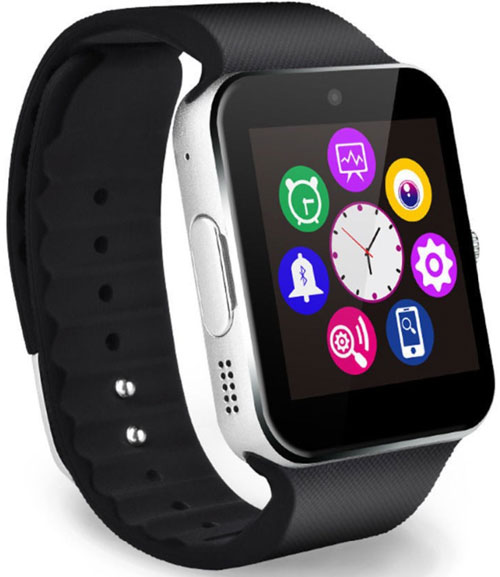 This Particular Chinese smartwatch has been designed to quench the thirst of ardent fans of Apple smartwatch. Perfectly cloned like an Apple Smartwatch, VibeX GT08 also possesses some cool applications embedded in it. The Watch seems so identical to Apple Smartwatch; ironically it works better on the Android Phones irrespective of Apple watch which were born to work on an iOS device.
Having a rubberized strap to the smartphone complements the Apple Clone Watch a lot. Talking About its other spectacular feature, the Watch is fueled by a speaker to groove your mood anywhere anytime, then there is a camera at the front which allows you to take selfies on the go. In its connectivity section, the smartwatch has a slim slot at the back which provides the smartwatch with cellular connectivity while you are on the go.
Exclusively available on Flipkart, This multi-color regular strapped smartwatch can be availed at just rupees 1724.
Disclaimer:
The information contained in this article is for educational and informational purposes only and is not intended as a health advice. We would ask you to consult a qualified professional or medical expert to gain additional knowledge before you choose to consume any product or perform any exercise.