Sports wearable companies are changing the demography of sports and fitness.
With the advancement of technology, we have seen an influx of a plethora of smart sports wearable from the house of renowned tech giants. Standing strong on several technical parameters, we always want to know why and how they land up in the list of top wearables brands. Of course, their perfection in sports wearable is most trusted by the customers. Wearables are all the rage right now. Gadgets of all kinds are easily found everywhere we go. Sports are no different.
With huge brands and small startups investing heavily in wearable tech, let's take a look at the top 10 of this kind of technology in the sports world.
1. Apple Inc.
Website: www.apple.com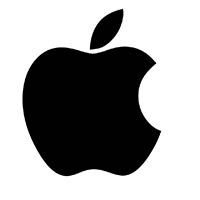 Apple is one of the world's top wearable technology companies. Apple Watch and Apple AirPods are the wearable products offered by the company. Apple Watch helps the user in keeping track of their daily activities and reach their fitness goals.
The in-built accessibility features help even the blind, deaf and handicapped persons operate the watch with ease.
The custom-made Apple W1 chip in AirPods allows it to provide unrivalled performance by offering efficient wireless connection, improved sound and longer battery life.
Key Products: Apple Watch Series 4, Apple Watch Nike+, Apple Watch Hermes, and AirPods.
2. FITBIT
Website: www.fitbit.com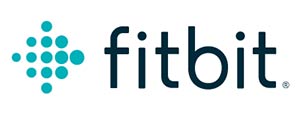 Fitbit, Inc. is an American company headquartered in San Francisco, California.
Its products are activity trackers, wireless-enabled wearable technology devices that measure data such as the number of steps walked, heart rate, quality of sleep, steps climbed, and other personal metrics involved in fitness.
Better sensors, more data, and better partnerships, a lot of exciting things are in store for Fitbit.
Key Products: FitBit Versa, FitBit Ionic, FitBit Charge 3, FitBit Flex 2, and FitBit Ace.
3. SENSORY TECH
Website: https://sensorytechnologies.com/

Sensory develops and makes speech technologies on both hardware (Integrated Circuit – IC or "chip") and software platforms. Sensory's RSC-164 IC (Integrated Circuit or "chip") was used on NASA's Mars Polar Lander in the Mars Microphone on the Lander.
Speech Synthesis SC-6x chips – acquired some speech synthesis technology from Texas Instruments.
Sport clothes are incorporating wearables at a really fast pace. Costumers want their clothes to work as wearables, too.
4. ADIDAS
Website: www.adidas.com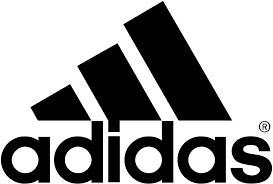 Adidas had released multiple wearable fitness trackers under the name miCoach, culminating in the miCoach Smart Run smartwatch.
The Sports brand Adidas will invest more in wearables, particularly after their Runtastic deal worth $239m.
5. Samsung
Website: www.samsung.com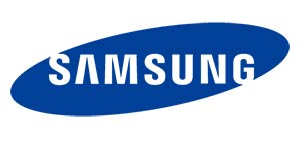 Samsung Gear offers a wide range of wearable devices including smartwatches, VR headsets and fitness trackers.
The Gear S3 is a smartwatch developed by the company with advanced features such as in-built GPS, speakers and direct access to all apps.
The continuous inclusion of innovative features in its products makes Samsung one of the top wearable technology companies in the world.
Key Products: Gear S3 Frontier, Gear Sport, Gear Fit2 Pro, Gear IconX, and Samsung Gear VR.
6. Xiaomi
Website: www.mi.com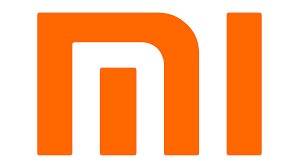 Xiaomi is the world's 4th most valuable technology startup and ranks among the top 10 wearable technology companies in the world.
Mi Band 3 has a large OLED touchscreen and offers up to 20 days of battery life. Apart from real-time activity tracking, Xiaomi's wearable fitness trackers can be used to view notifications, SMS, and calls, track steps and sleep patterns monitor heart rate and even locate one's phone.
Key Products: Mi Band 3, Mi Band – HRX Edition, and Mi VR Play 2.
7. ODG
Website: www.osterhoutgroup.com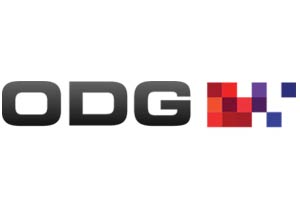 The Osterhout Design Group (ODG) is one of the leading wearable device manufacturers in the world. It specializes in the development of head-worn computing and electro-optics technology that is used to manufacture smart glasses.
ODG's product portfolio includes stereoscopic smart glasses, hazardous location certified sunglasses, and THX certified, cinematic experience sunglasses that finds use in various industrial, business and enterprise applications.
Key Products: R-7 smartglasses, R-8 smartglasses, and R-9 smartglasses.
8. Garmin
Website: www.garmin.com/en-US

Garmin is a wearable technology company that develops smart wearables for marine, automotive, aviation, and fitness industries.
The activity trackers and smartwatches manufactured by the company can be used to track one's activity and then plan, save and share their progress with others.
The company also offers wearable devices for household pets and sporting dogs which can be used to train and track pets and dogs.
Key Products: Fenix 5 Plus Series, vivomove HR, vivosport, Approach S60, and quatix 5 Series.
9. Vuzix
Website: www.vuzix.com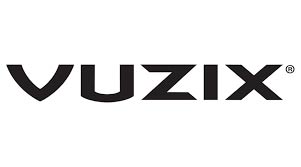 Vuzix ranks among the top 10 wearable technology companies in the world. It specializes in the design, manufacture and sales of wearable display devices including smart glasses and video viewing glasses.
Key Products: Vuzix Blade AR Smart Glasses, M300 Smart Glasses, iWear Video Headphones, and M100 Smart Glasses.
10. Polar Electro
Website: www.polar.com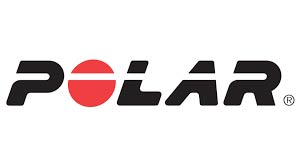 Polar Electro is known for the development of wearable heart rate monitoring devices, fitness trackers, and GPS sports watches for fitness and athletic training purposes.
The company offers specialized wearables for professional athletes, that provides accurate data.
The Precision Prime sensor fusion technology in Polar Vantage V helps in monitoring heart rate even in the most demanding situations.
The company also produces wearable accessories such as optical heart rate sensors that can be synced with Polar Electro smartwatches and fitness trackers to get highly accurate training data.
Key Products: Polar Vantage V, V800, M600, Polar A370, and H10 Heart Rate Sensor.
Disclaimer:
The information contained in this article is for educational and informational purposes only and is not intended as a health advice. We would ask you to consult a qualified professional or medical expert to gain additional knowledge before you choose to consume any product or perform any exercise.