The first question that can be stuck in the mind is what is Sports Infrastructure Companies?
So Let's begin with finding the answer to the above question.
"Quality is never an accident; it is always the result of high intention, sincere effort, intelligent direction, and skillful execution; it represents the wise choice of many alternatives."
—William.A.Foster
Sports infrastructure construction companies are the one which brings leisure and comfort to the sports segment. The company focuses on giving a luxurious experience related to any sports.
In recent years, it has been acknowledged that the Construction and refurbishment of sports infrastructure can stimulate economic development, whether it involves Large facilities or small.
Therefore, the development Of such infrastructure plays a significant role in urban Planning.
Now let's talk about the Top 10 Sports Infrastructure Construction Companies in India.
1. Larsen & Turbo Group (L&T)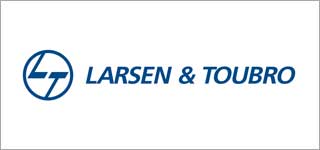 With the best quality of engineers and providing solutions in all major fields such as construction, mining machinery, electrical & automation, it is best in its class.
Larsen & Turbo ground was founded in 1938. And is known for the best in the field of sports infrastructure construction company.
L&T group has prominently signed a contract to build a stadium in Qatar for the 2022 FIFA World Cup.
http://www.larsentoubro.com/corporate/about-lt-group/
2. Tata Projects Ltd.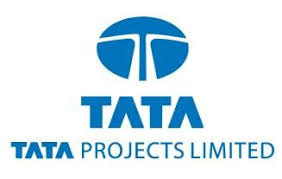 Second in the list is one of the fastest-growing sports construction company in India.
Equipped with the best construction technologies and advanced construction methods, they are the key players in this field.
Providing solutions in the field of Power, Metal & Minerals, Oil & Gas and Renovation & Maintenance is the second most preferred choice in the Indian construction industry.
3. IRCON International Lmt.

It is known for its performance and is specialized in Construction and Infrastructure.
The company has successfully completed more than 300 projects in India and more than 100 projects all over the world. It is the third most preferred company in India in the field of construction.
https://www.ircon.org/index.php?lang=en
4. Jaypee Group (Jaiprakash associates ltd.)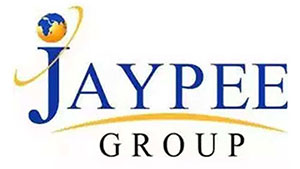 The Jaypee Group is a Rs 20,000 crore well diversified infrastructural industrial conglomerate in India. Over the decades it has maintained its salience with leadership in its chosen line of businesses.
Jaypee Group, ever since its inception five decades ago. The Group is a diversified infrastructure conglomerate with business interests in Engineering & Construction, Cement, Power, Real Estate, Expressways, Fertilizer, Hospitality, Healthcare, Sports, Information Technology and Education (not-for-profit).
Established in October 2007, Jaypee Sports International Ltd.(JPSI), a subsidiary of Jaiprakash Associates Limited (JAL), has constructed India's premier motorsports destination – the Buddh International Race Circuit – which has hosted India's first ever F1 Grand Prix o
5. Punj Lloyd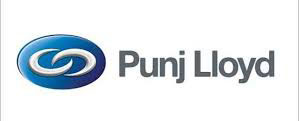 What makes it different from others is its large fleet of sophisticated construction equipment, skilled workforce and its ability to manage operations in diverse industries and economies.
It Is a diversified international conglomerate offering EPC services in Energy and Infrastructure along with engineering and manufacturing capabilities in the Defence sector
Banglore metro rail project is one of its remarkable projects.
6. Essar Group

It was founded in 1969 having its headquarters at Mumbai.
What makes it different from other players is its sustainable business activities and its effort towards reducing its carbon footprint at each plant.
The Health, Safety, and Environmental Management system in on par with the international standards in this company.
7. Gammon India Ltd.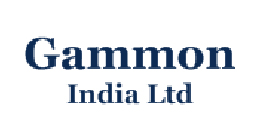 The company was founded in 1922 having its headquarters at Mumbai.
It has a prominent presence in all sectors of civil engineering, design, and construction. Technological & design advancement and its quality & safety are the main characteristics of the company.
The piling and civil foundation work of "The Gateway of India" is successfully done by this company.
They constructed Andheri Sports Complex in Mumbai.
http://www.gammonindia.com/home/gammon-india.htm
8. Hindustan Construction Company (HCC)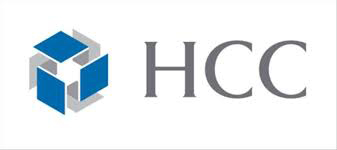 Hindustan Construction Company is a Public-Private company, founded in 1926 and headquartered in Mumbai. The company provides services in Engineering and Construction field.
Hindustan Construction Company has constructed a culture that encourages people to venture beyond the brief and to think big. Our workplaces and project sites are the most sought-after training grounds for young engineers. If you are excited by an environment that nurtures talent and exposes you to the latest in construction technology, then come and be a part of Team Hindustan Construction Construction.
9. IVRCL Infrastructures & Projects Ltd

It is the first company in India to build 1st and largest desalination plant at Minjur (near Chennai) with 100MLD capacity.
It was founded over 25 years ago and headquartered in Hyderabad.
The core areas of the company are Water & Environment, Irrigation, Transportation, Buildings & Industrial Structures, Power Distribution & Transmission, Operations & Maintenance, and Mining.
http://www.ivrcl.com/index.php
10. KEC International Ltd.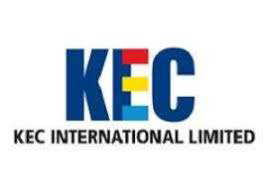 Last in the list is the second-largest manufacturer of Electric Power Transmission towers in India and one of the largest Power Transmission Engineering, Procurement & Construction companies in the world.
Founded in 1945, headquartered in Mumbai and is a part of RPG Group.
These are the Top 10 prominent sports infrastructure companies that bring leisure and comfort in the sports field. They contribute towards the sports infrastructure construction.
Disclaimer:
The information contained in this article is for educational and informational purposes only and is not intended as a health advice. We would ask you to consult a qualified professional or medical expert to gain additional knowledge before you choose to consume any product or perform any exercise.