Every woman wants to be a mother someday in her life. Also, they all have an irresistible desire to have an attractive body figure. After pregnancy, every woman gains weight and loses their body shape.
And it's a tough ride to manage your baby with your fitness. But yes not impossible to manage.
The easiest and advisable way to restore your body structure and fitness is by doing Postnatal Exercise.
Note:- Consult your doctor or midwife before starting postnatal exercises.
Now you must be wondering to know more about Postnatal Exercises? Let's start with it!
Women play a lot of roles, a mother, a wife, a sister, a daughter and many more you can't even count sometimes. And for playing every role with perfection we all need energy and power.
After pregnancy, the mother of a newborn becomes lazy and tired. And due to this gains weight and loses her body shape.
Postnatal Exercises are some easy and light exercises specially designed for mothers of a newborn.
So firstly let's begin with the benefits you can enjoy by practicing postnatal exercises in your daily life.
The Benefits of Postnatal Exercises
It helps in strengthening your body and firm up your body.
It makes you feel energetic and active.
It helps in weight loss.
It helps in improving cardiovascular fitness.
Releases your stress and anxiety.
Eager to get to know about various postnatal exercises?
We will introduce you Top 10 Postnatal Exercises for women.
Brisk walking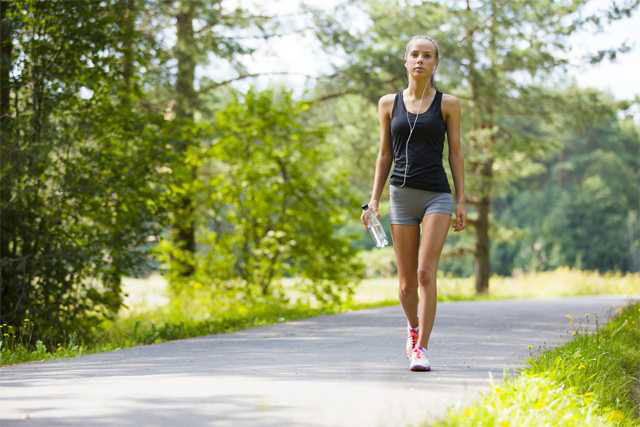 Brisk walking refers to slow and relax walking. It is advised to take 100 steps per minute for the mother of a newborn baby.
Swimming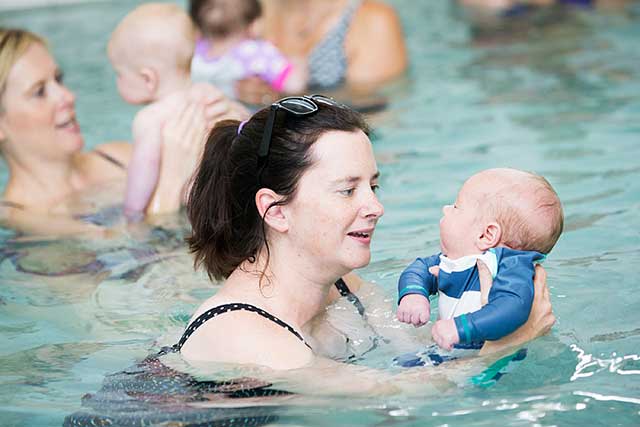 A soothing and relaxing way to pamper yourself and staying fit and active can be only achieved with swimming.
New mothers can go for half an hour of swimming. This will be relaxing and stress releasing. It will help in body toning as well.
Aqua aerobics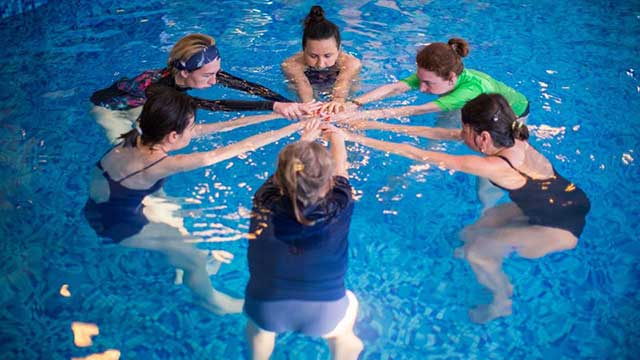 Playing with water and exercising can obtained in aqua aerobics.
This exercise is done in shallow water and mostly in swimming pools. This is a stress burster exercise that needs less complex moves.
Yoga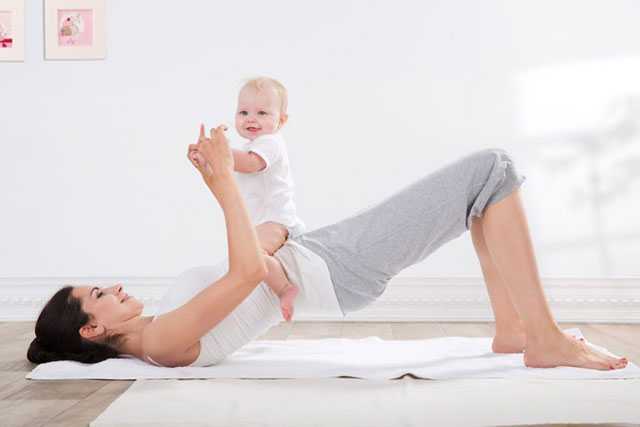 Simple and comforting yoga exercises like Pranayam, Suryaasan, and many more can make you feel relaxed and will also be beneficial for your health and fitness.
Pilates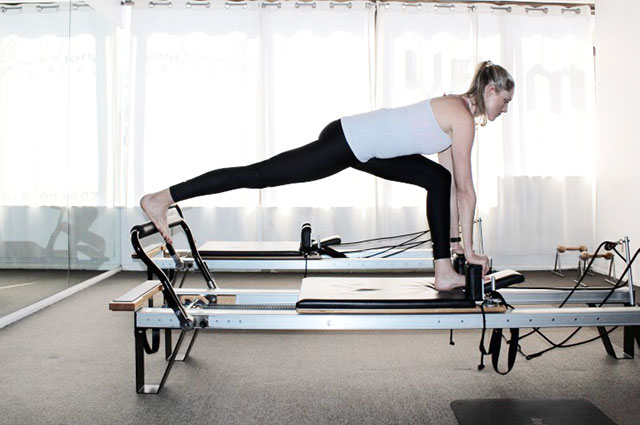 Pilates exercises help in strengthening your core and makes your muscles strong.
Pilates exercises are low impactful movements that can be done as postnatal exercises.
Low impact aerobic exercises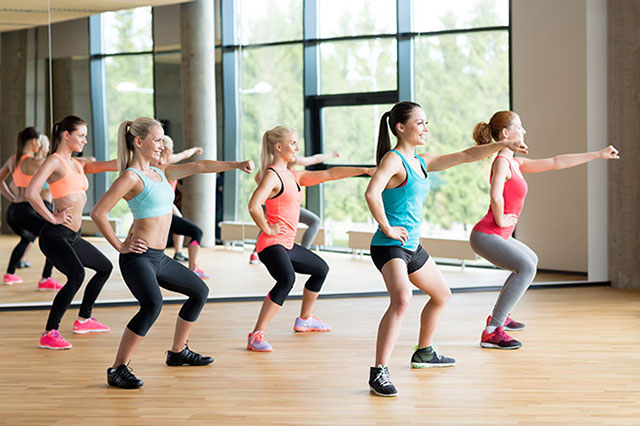 Low complex aerobic exercises that are easy and don't include complex moves.
It will help in body toning and will keep you fit and active.
Lightweight training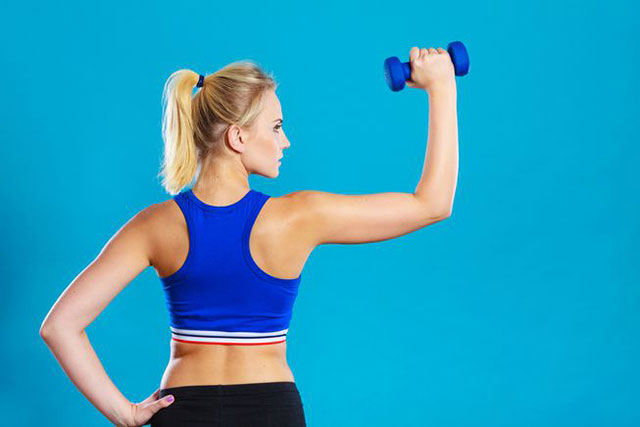 Lightweight training refers to lifting lightweight lifts. Mothers of a newborn can lift 1 to 2 kgs for strengthening muscles.
Cycling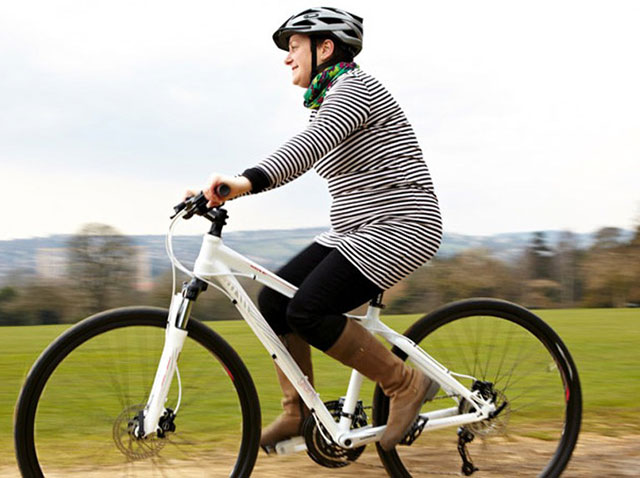 Take your baby along with you on a cycle ride. Cycling will surely release your stress
Cycling will make your lower body strength You will feel active and fresh if you di cycling early morning.
Simple Stretches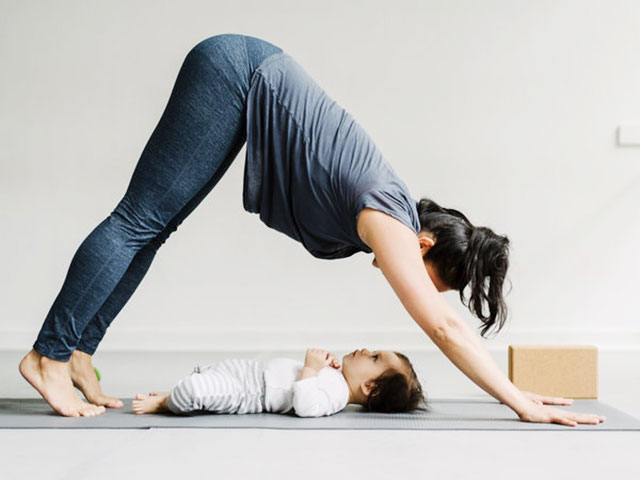 Stretch! And release your all worries. Simple stretching is beneficial for your arms and shoulders.
You can sit on your bed and stretch your arms out while playing and pampering your baby.
Dancing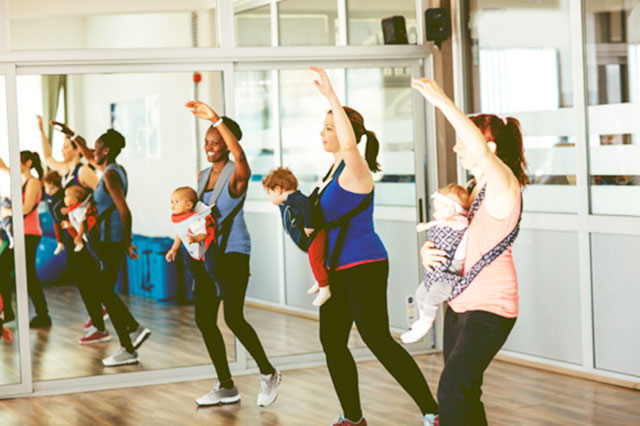 Shut up and Dance!
Dance and try to entertain your baby while dancing. It will eventually make you happier.
Now I will suggest When You Can Start With Your Postnatal Exercises
Talk with your doctor, when he can allow you to start your exercise program.
Mostly exercises are started after six months of delivery if it A normal one. And if the delivery was cesarean or with complications it can take more time.
Note:- Exercise doesn't affect on mother's ability to breastfeed her child. So you add postnatal exercises just after you are fully relaxed and nourished.
Tips For Postnatal Exercises
Wear comfortable shoes.
10 minutes of exercise is also sufficient.
Add your friends and your partner in your daily exercise routine for motivation and support.
Add pelvic floor exercises to make it more beneficial.
Take your baby in a pram and avoid using a car for a shorter distance.
Wear comfortable clothes.
Ensure your healthy diet and drink plenty of water.
You are all set for your daily postnatal exercise routine. Seek help from the doctor or if you face any issue.
All the best! Stay fit and healthy.
Disclaimer:
The information contained in this article is for educational and informational purposes only and is not intended as a health advice. We would ask you to consult a qualified professional or medical expert to gain additional knowledge before you choose to consume any product or perform any exercise.