Chess is a game of brain. The more you use your brain the higher you get into the game. The game of chess requires prowess in making strategies, thinking ahead of your counterpart and yes of course agility matters a lot.
Nevertheless, the game of chess looks quite simple, but it is among the toughest games in the world.
In the game of chess, you don't win with your physical strength or  stamina, all you need to precisely use your mind and your farsightedness.
Chess is assumed to be originated in India and later expanded to the European world by  Arabians.
A peculiar chess player sets 100 of game plans in their brain while playing. And they win because of their intelligence they use while playing.
In this article, I will introduce Top 10 Chess Players in India.
Let's get started!
1. Vishwanathan Anand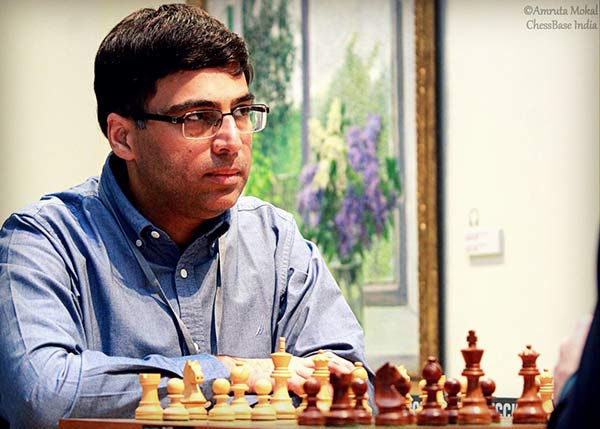 Vishwanathan Anand who is at the top of this list has achieved everything that a chess player desires to get. He is the World Rapid Chess Champion.
Vishwanathan Anand is the only Indian chess player who ever crossed 4th the 2,800 marks on the FIDE rating list.
He significantly holds the record of occupying the first position for the sixth-longest time.
He has secured the World Championship prominently on 4 events.
2. Pentala Harikrishna
Pentala Harikrishna boasts his victory in several tournaments that includes his Commonwealth championship in 2001.
He was also known as the  Indian Grandmaster.
In 2013, February he secured the 2,700-mark on the FIDE rating system for the first time. And just three years later, he became the top 10 with a 2768 rating.
3. Vidit Santosh Gujrathi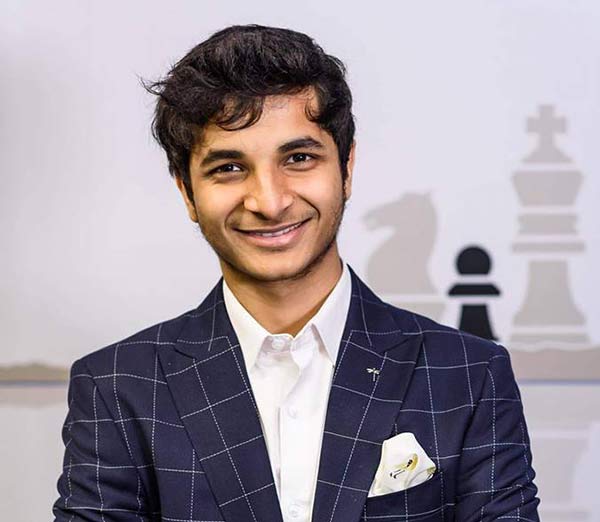 In 2013, January Vidit Santosh Gujrathi became the young 18 years old Grandmaster.
Vidit Santosh Gujrathi is the fourth Indian chess player to secure 2,700 ratings at the FIDE.
Vidit Gujrathi also registered his victory at the World Youth Chess Championship in 2009.
4. Bhaskar Adhiban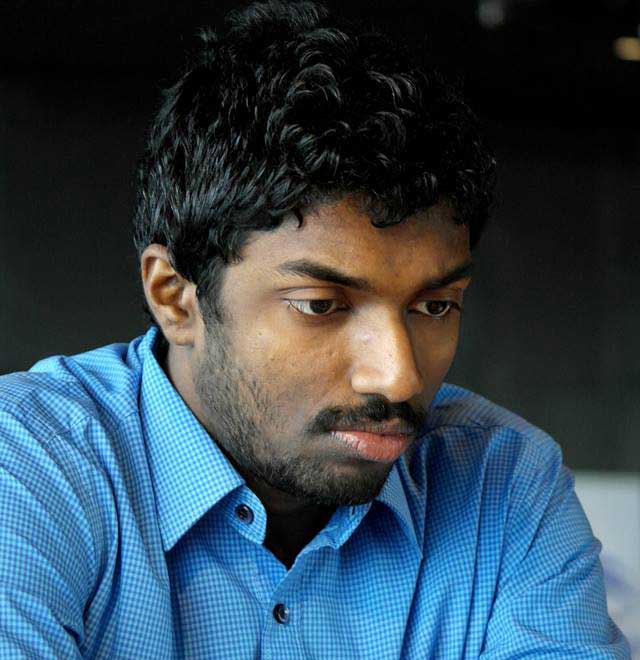 In 2008, Bhaskar Adhiban became the under 16 World Champion. His achievements did not end here he was the winner of the Masters Open tournament of the Biel Chess Festival.
In 2010, he represented India at Asian Games and won bronze. In 2016, he won the Tata Steel Challenges tournament 3 times a tie. Bhaskar Adhiban is at 2671 rating at FIDE.
5. Krishnan Sasikiran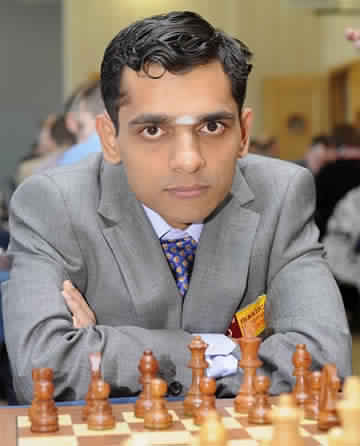 Krishan Sasikiran in the Indian Chess Championship winner, not once but four times. Krishan Sasikiran boasts 78th rank in the world.  
He became an Indian player to hold 2,700+ Elo ratings in 2007.
K. Sasikiran achieved bronze at Chess Olympiad in 2014 and scored 7.5/10. He achieved gold at Asian Games in 2006.
6. Abhijeet Gupta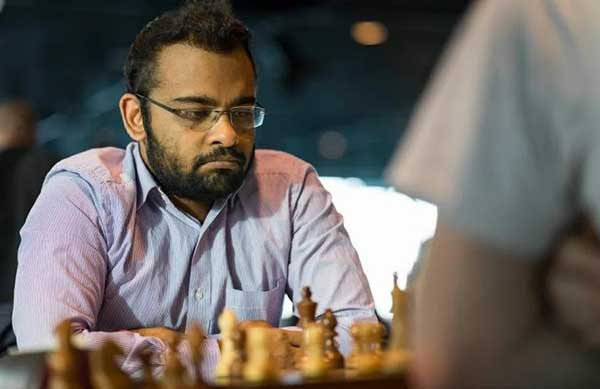 Abhijeet Gupta is the first Indian chess player who has won the Commonwealth chess championship four times.
In 2008, he registered his GrandMaster title followed by the victory World Junior Chess Championship in Turkey.
His victory was followed in the  Dubai Open Chess Championship and the Indian National Premier Chess Championship.
7. Parimarjan Negi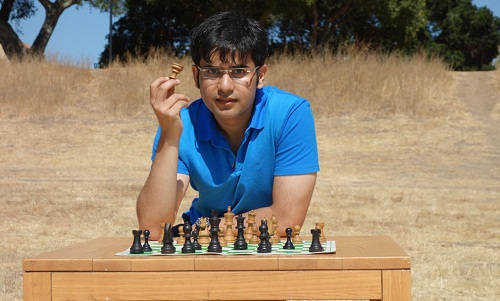 Parimarjan Negi holds 2670 ranking in FIDE and registered his Grandmaster title at a tender age of 13 in the year 2006.
After this, he became the second-youngest grandmaster in India.
In 2012, he won the 11th Asian chess championship at Ho Chi Minh City, Vietnam.
8.Surya Shekhar Ganguly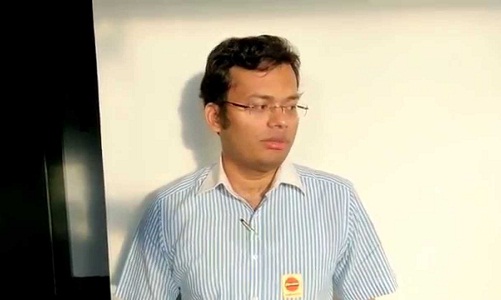 Surya Shekhar Ganguly secured the international master title at 16 years followed by grandmaster title at the age of 19.
In 2009, He registered his victory at the Asian Chess Championship and prominently holds the distinction of becoming an Indian Champion for continuous six times.
He was honored with Arjuna award the gabhushan the second-highest civilian award at West Bengal.
9. Sethuraman S.P.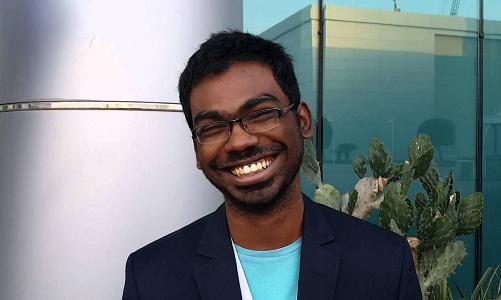 Sethuraman S.P. holds 2637 FIDE ranking and grandmaster title.
In 2004, he won the Asian under-12 Chess Championship. In 2009, he represented India in the World U16 Championship in Antalya.
In 2015, he registered his victory at the Indian National Premier Championship. He represented India in the 2015 Chess World Cup. He also won the Asian Chess Championship in 2016 that was held at Tashkent.
10. Aravindh Chithambaram VR.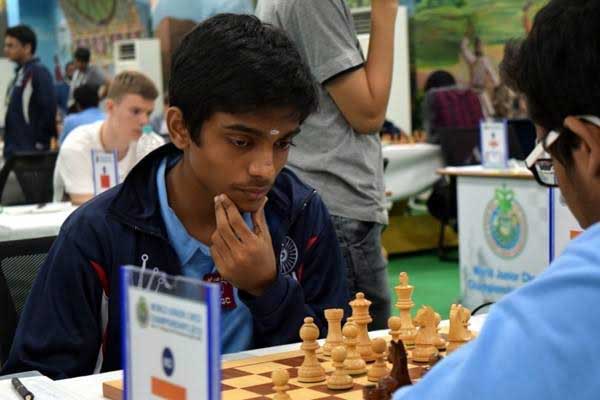 Aravindh Chitambaram is the youngest Indian chess Grandmaster who is just 17 years old. This young player holds a 2588 rating of FIDE.
His age is just a number in front of his achievements as he registered his victory at the National Under-19 championship at the age of 12.
Chitambaram is an incredible young chess player who believes his idol is Vishwanath Anand and wants to become a great chess player like him.
Chess got more popular in India after Vishesh Anand received attention and media coverage in 2012. We assume chess originated in India and it can be true because Indians can only make these kinds of intellectual sports so we should support chess more.
Disclaimer:
The information contained in this article is for educational and informational purposes only and is not intended as a health advice. We would ask you to consult a qualified professional or medical expert to gain additional knowledge before you choose to consume any product or perform any exercise.