Many people don't know what they have in their fridge and most often they end up stuffing a lot of weird unhealthy stuff in there.  Your fridge can replicate your eating habits, it defines your lifestyles as well as your cleanliness. If you have a clean fridge with all necessary and healthy items it shows that you are concerned about your fitness and health.
You should move towards being concerned about your fitness and health. You should keep healthy food items that can help you to stay fit and healthy, without wasting much time. Keep it real and stock something that can really give all reasons to stay tuned to your fitness.
Now you must be confused about what to keep and what not to? No worries we are here to rescue you! Here are Top 10 Healthy Foods To Keep In the Fridge: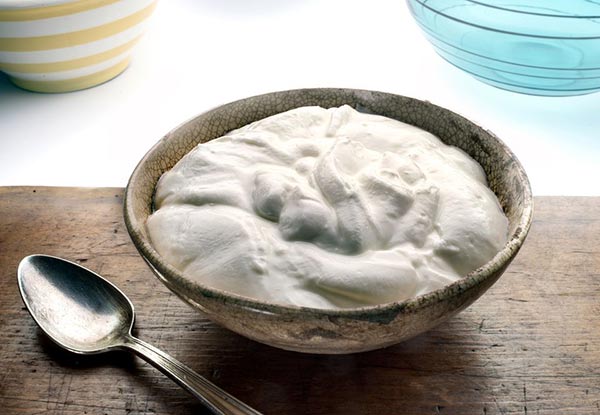 Yogurt:

It is beneficial for bones. 

It is rich in 

calcium

. 

It helps in 

weight

 loss. 

More active workout recovery. 

It helps in controlling blood pressure. 

It helps in building immunity. 

It prevents yeast infections. You can add nuts to enhance the taste and can even add some flavored syrups. You can even have flavored yogurt in your fridge if getting bored with the regular taste.
Milk: It's stuffed with essential nutrients like calcium, B vitamins, potassium, phosphorus, and vitamin D. Plus, and it's an excellent source of protein. Drinking milk can prevent osteoporosis and bone fractures and even help you manage a healthy weight. Milk is again good for bones. You should drink milk regularly. The rest of the experiments you can do with milk to satisfy your taste buds is up to you.
Soya Milk: It helps in losing weight as it is rich in fiber. It also helps in improving your heart health. It is beneficial in preventing skin related problems. It helps in giving you better hair growth. It helps in the development of stronger bones and is ideal for post-workout recovery. It also helps in releasing stress and anxiety.
Eggs: Eggs are a very beneficial source of economical, high-quality protein. More than half the protein of an egg is found in the egg white that also includes vitamin B2 and lower quantities of fat than the yolk. Eggs are superb sources of selenium, B6, vitamin D, B12, and minerals such as iron, zinc, and copper.
Fruits:

Most fruits are generally low in fat, sodium, and calories. No fruits have cholesterol in it. Fruits are excellent sources of several essential 

nutrients that are under-consumed that include potassium, vitamin C, dietary fiber, and folate (folic acid). Diets rich in potassium may support to maintain healthy blood pressure.
Fresh green vegetables: As part of an overall healthy diet, eating vegetables that are low in calories per cup, preferably of some other higher-calorie food may be beneficial in improving to lower calorie intake. Eating a diet rich in vegetables as part of an overall healthy diet may decrease the risk of heart disease that include heart attack and stroke. Having a diet rich in some vegetables may protect against several types of cancers. Adding vegetables can help improve the intake of fiber and potassium that are essential nutrients.
Dark Chocolates: Dark chocolates are very nutritious and a powerful source of antioxidants. It may help in improving blood flow and lower blood pressure. It helps in raising HDL and protects LDL from oxidation. It also helps in reducing heart disease risk and protect your skin from the sun. It is beneficial in improving brain function.
Iced Green Tea: It contains healthy bioactive compounds that may improve brain function. It increases fat burning. It has antioxidants that may lower the risk of some cancers. It may protect the brain from aging and reduce bad breath. It helps in preventing type 2 diabetes and cardiovascular disease.
Honey: Honey is a good source of antioxidants. Raw honey contains an array of plant chemicals that act as antioxidants. It contains antibacterial and antifungal properties and heals wounds. Honey is a phytonutrient powerhouse and helps for digestive issues. It also soothes a sore throat.
Tofu: Tofu is an excellent source of protein that includes all nine essential amino acids. It is also an important plant source of iron and calcium and the minerals phosphorous and manganese. In addition to this, it also includes copper, zinc, magnesium, and vitamin B1.
Disclaimer:
The information contained in this article is for educational and informational purposes only and is not intended as a health advice. We would ask you to consult a qualified professional or medical expert to gain additional knowledge before you choose to consume any product or perform any exercise.