International major beverage company, Coca-Cola has signed a partnership deal with the Tokyo 2020 Olympic Committee to be its presenting partner for the Olympic Torch relay for games.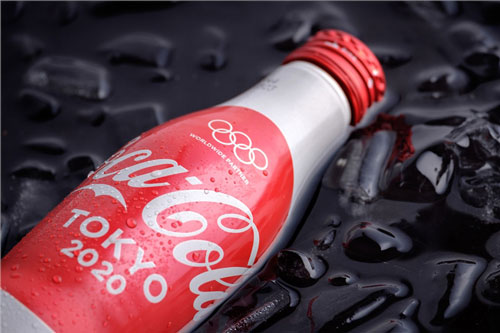 The organising committee of the Olympics and Paralympic games (Tokyo 2020) has announced that they have annexed with the Coca-Cola (japan) company.
With the agreement, Coca-Cola will become the first presenting partner of the Tokyo 2020 Olympic Torch Relay.
In a bid to make the global event an unforgettable and entertaining for the coming spectators and athlete, Coca-Cola continuing its association with their japan subsidiary has come for an agreement.
Being the first presenting partner, Coca-Cola will have privilege to recruit torch bearers and conduct promotional activities using the Olympic Torch Relay Emblem.
Tokyo 2020 President Yoshiro Mori welcomed the new agreement, commenting, "We are delighted to welcome Coca-Cola as the first Presenting Partner of the Tokyo 2020 Olympic Torch Relay.
"Coca-Cola has supported the Olympic Torch Relay as a Presenting Partner at 12 previous editions of the Games and leveraging their deep experience we plan to make the Tokyo 2020 Olympic Torch Relay successful events that will help get everyone get fired up before the Games."
Jorge Garduño, President of Coca-Cola Japan, commented, "We are tremendously proud to be the longest continuous partner of the Olympic Games, with a relationship that started back in 1928. And we have also been deeply involved in the Olympic Torch Relay since 1992. Today, we are extremely excited to announce that we have become the first Presenting Partner for the Tokyo 2020 Olympic Torch Relay.
As Tokyo 2020 approaches, we will be working as one team with our five Bottling Partners –Coca-Cola Bottlers Japan Inc., Hokkaido Coca-Cola Bottling Company, Michinoku Coca-Cola Bottling Company, Hokuriku Coca-Cola Bottling Company, and Okinawa Coca-Cola Bottling Company–to bring magic of the Olympic Torch across the nation to the people in Japan. Our goal is to spread the excitement of the Olympic spirit by offering once in a lifetime opportunity to be part of the Olympic Movement. We are sure that this will be an unforgettable and special experience."