Vitamins and Minerals play an important role in manufacturing the human body's natural well-being. At the time when people don't have much time to cook and maintain a consistently nutritious diet is quite impractical. The situation of a sedentary lifestyle has triggered an unhealthy life schedule.
In such a packed up scheduled routine, you need to take multivitamins supplements to meet all those essential vitamins which couldn't be arranged in your every day's diet.
Multivitamins enhance the efficiency and endurance of a human body for several forms of exercises as well as day-to-day activities. Being an eternal part of human anatomy, Multi-vitamins replenish all those lost muscle fibers while doing heavy workout and physical activity.
Taking from an average person to high-intensity sportsperson, athletes, Bodybuilders, and People doing weight training, everyone can take multi-vitamin which benefits them in delivering something extra to their daily life.
Now an obvious question arises, how to choose a perfect multi-vitamin supplement amid so many options available in the market,  you need to review a few pointers before grabbing some random Multi-vitamin of a random brand. Notably, In the Indian market, there is a huge abundance of health supplements options however; it is always suggested to read the reviews of these supplements earnestly understanding their compositions.
It is recommended to check these (mentioned below) pointers before buying Multi-Vitamins supplements:
Ingredients: The first and the very much crucial step before buying a multivitamin are to check their labels on the package. By reading the content table, you can make up your mind that which vitamins you are about to have.  While ordering online, you can also preview the content page of the product, to see the content of the multivitamin product.
Formula: Many of us never or generally don't see the formula of the multivitamin product however; it is again a very important thing to note before buying a multivitamin supplement. As multivitamins are formulated in labs, it is quite important to see the actual formula of the supplement, you are taking. In the case of multivitamins, it is suggested not to buy tablets which have both iron and calcium in their formula. It is suggested so, as calcium has the property to obstruct the absorption of Iron, it is suggested so.
Concentration: The product should have the right mix of nutrients in the right proportion. There should be irregularities in the blends of the tablets as then it won't serve its purpose.
Price of the supplements: Price matters a lot in continuing the multivitamin supplementation for a longer time. As multivitamins are complimented with other supplements like whey protein or fat burner, you need to stock cost-effective options available in the market.
User Reviews: Always read customers' reviews and important feedback before buying a particular brand. This will not only acknowledge you with the positives of the tablets but also highlights the negative effect of them.
Avoid Folic Acid: In the market, there are multiple of Multivitamin tablets which use folic acid as one of its ingredients. As this Folic Acid containing tablets can cause harm to human health, it is recommended to avoid such doses. Try to switch to other multivitamins which contain natural sources of Foliate.
In a comprehensive article, we have tried to enlist top 5 best doing multivitamins available in India
Muscle Tech Platinum Multi Vitamin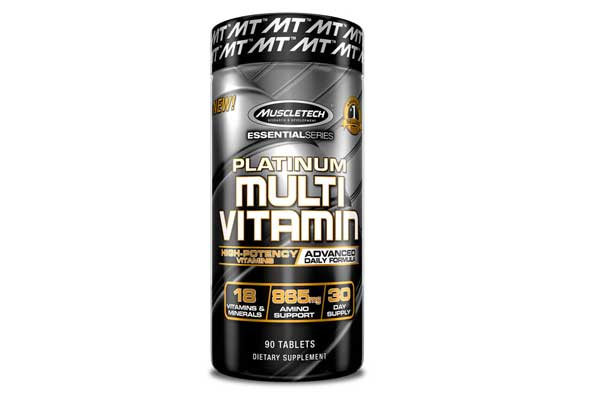 In the Indian market of Multivitamins, Muscle Tech Platinum Multivitamin Supplement takes the first stance in the list of qualitative products. Providing the high potency Vitamins and Minerals, the multivitamins also provides amino support matrix, which consists of glycine, L-arginine HC and others which help you to replenish lost muscle instantly.
A pack of this product provides 20 different vitamins and minerals along with antioxidants, vitamin C and E. In the market, the supplement is available in the form of tablets in a pack of 90 tablets. The recommended dose of the supplement is 3 tablets in a day.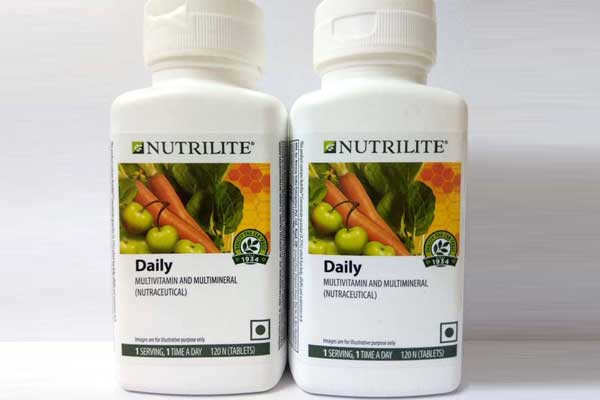 The Multivitamin is not specifically formulated for the athletes however due to its nutrient-rich content, it makes a perfect supplement for health-conscious general people. The Daily Supplement contains 13 different vitamins and 11 minerals and is made up of 100% organically grown fruits and vegetables. One dose of the health supplement at post-breakfast can suffice the need of the whole day's vitamins and mineral's requirements. AMWAY Nutrilite Daily contains organically grown NUTRALITE Plant's concentrates which provide an additional advantage of Phytonutrients. Besides, the multivitamins contain no added artificial flavor color or preservatives.
The product provides a shield to your body by strengthening the immune system and keeps you away from malnutrition.
Optimum Nutrition Opti-Men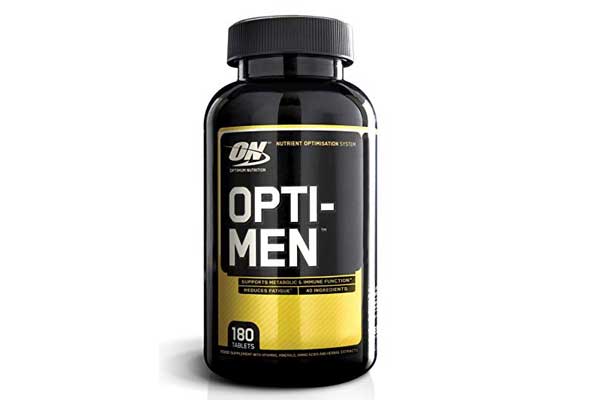 The health supplement is specifically designed by the experts to provide complete Nutrient Optimisation system. Having a toll of 75+ active ingredients in five different blends, the product is formulated to meet the nutritional requirement of athletes, gym-goers and other men involved in physical activities.
The product comes in five different blends viz. Phyto Blend, Viri Blend, Amino Blend, Enzy-blend, Opti-blend. If you are someone who is looking for a perfect multivitamin rich product, then this can be the one.
Herbalife Formula 2 Multivitamins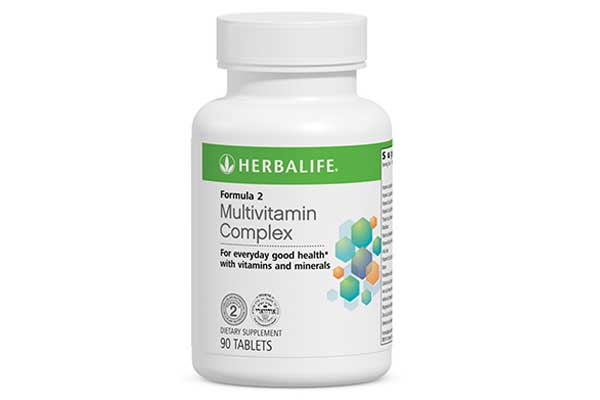 It contains all essential vitamins and minerals that are important to maintaining healthy metabolism level in the body. With a perfect blend of nutrients, the Herbalife Formula 2 Multivitamin Mineral and Herbal delivers an amazing balance of supplements to your body. To keep you healthy, the product protects you from all sort of bacteria lessening the cases of infections.
The Tablets of this product provides 23 different essential vitamins, minerals and herbs that are vital for your wellbeing. It is recommended to take one tablet of Formula2 three times a day after meal.
Inlife Multivitamin and Mineral Supplement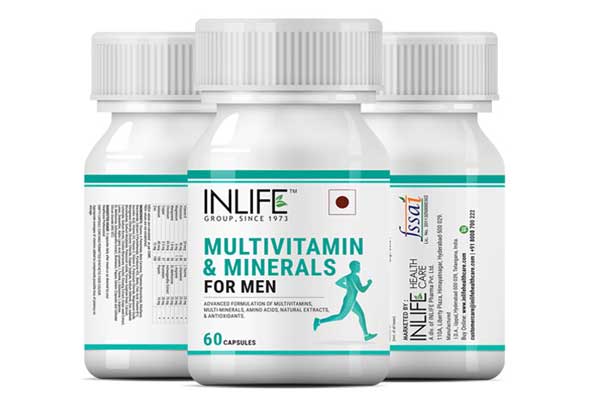 An Indian company, Inlife provides all essential vitamins and minerals and that even at an affordable range. It contains 22 different Vitamins and Minerals. It is recommended to take at least one tablet each day after having breakfast in the morning.
Disclaimer:
The information contained in this article is for educational and informational purposes only and is not intended as a health advice. We would ask you to consult a qualified professional or medical expert to gain additional knowledge before you choose to consume any product or perform any exercise.