Keen global and local participation, foreign investments & technology breakthroughs marked the show
Taiwan External Trade Development Council (TAITRA) successfully concluded the 46th edition of TAISPO, the three day (28th – 30th March 2019) show at the TWTC Exhibition Hall 1, Taipei.
This year, the show focused on Fitness Equipment, Smart Sports, Wearable Device, Fitness Service, Outdoor, Sports Balls, Swimming & Diving, Water Sports, Sportswear, Running, Protective Gear, Boxing Gear, Skating, Racket Sports.
The expo witnessed over Gross Exhibit Space of 23,450 sqm with 1403 exhibitor booth from local and overseas manufactures, with over 12,500 visitors in total and 1,777 international visitors. TAISPO also showcased Smart Sports Forum, Fitness Industry and Management Forum, One-on-one Procurement Meetings & TaiSPO Innovation Award & Innovative Design Award in Sports Technology.
The event was co-organised by Taiwan Sporting Goods Manufacturers Association (TSMA), Taipei Sporting Goods Association (TSGA), Taiwan Fitness Industry Association (TFIA), Taiwan Smart Textiles Association (TSTA).
The event witnessed new product showcases including Fitness Equipment, Smart Sports, Wearable Device, Fitness Service, Outdoor, Swimming & Diving, Water Sports, Sportswear, Running, Protective Gear, Boxing Gear, Skating, and Racket Sports.
Business to Business (B2B) meetings were facilitated to enable focused and well-directed match-making. Various subjects ranging from viability of manufacturing, Smart Textiles, quality manufacturing were discussed. The show attracted high number of international visitors and buyers. The top 10 countries were Mainland China, Japan, South Korea, United States, Thailand, Hong Kong, India, Australia, Philippines & Singapore.

Everest Textile co. LTD is a Taiwan based company which is specialized in yarn texturizing, weaving, knitting, dyeing, post-finishing and garment production. Being instituted in 1995, this textile company has been associated with more than 300 partners across the globe including some major one like Decathalon, Lululemon, The North face GAP, POLO and Ptagonia.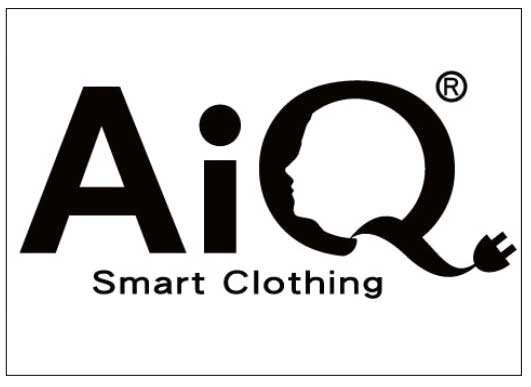 AiQ emerged as a pioneer body in the world of smart clothing industry. By incorporating stainless steel fiber based woven fabric for specialty glass applications such as automotive glass and putting earnest effort to fuse semiconductors with textiles, the Taiwan based company is making much hustle in the era of ioT. The company gets its product portfolio featured by several smart clothing solutions including BioMan+, AiQ-Synertial, RFID Laundry Tags, Textile Cables. AiQ also has expertise to deliver qualitative innovative ideas to select group of patents resolving their smart clothing problems. The company is planning to bring a complete paradigm shift in the healthcare industry aided by aided by advances in big data, machine learning leveraging the physiological data that is continuously acquired by the sensors. In order to attain the same, the company is putting their whole effort to reach a platform where a sensor can be printed on a human body or even embedded into it.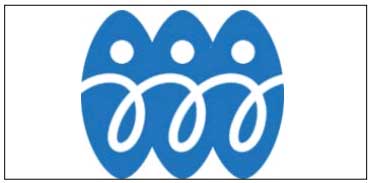 Makalot Industrial Co., Ltd. is a leading garment manufactures with some highend global famous partner brands and retailers. The Garment Company was instituted in the year of 1990 under the leadership of Mr. Frank Chou following the most challenging years from 1980's and 1990's for the garment industry in Taiwan. The garments company has its product portfolio which is covered by clothing for men, women, and children. Its products include ready-to-wear clothing, sleepwear, loungewear, active wear, and functional and active performance products, such as fireproof wear, recycle fabric, heat fabric, etc.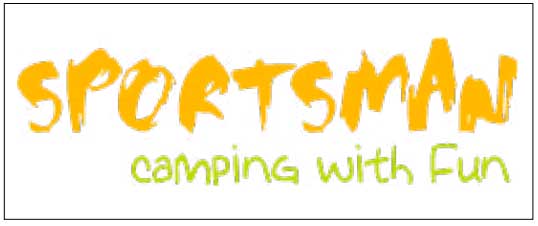 Taiwan based Sportsman Corp. is a professional tent manufacturer which has been operational in the region since 1975. Being in the tent manufacturing sector for more than four decades, the company cherishes to provide outdoor enthusiasts with al new swiftly pitching 30-seconds turbo tents which combine innovative design with technology. These 30 seconds turbo tents are made up of exceptionally high-quality, waterproof Ripstop fabric, pledged to remain intact even in the heaviest rain whilst remaining tape-sealed preventing any water leakage.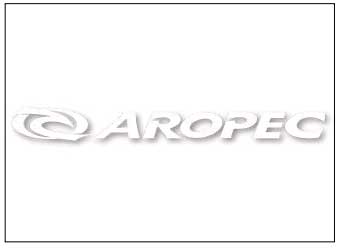 Aeropac sports corp. is a Taiwan based global company which deals in highend water sport products and provides service to 86 countries for more than five decades. Posing as perfect one stop shop for millions of water sports enthusiasts, Aeropac comes with a plethora of surfing, swimming, newly added triathlon and other major outdoor sport gears. In its product portfolio, Aeropac offers its customers with qualitative range of wet suit, fishing boot, Quick dry shirt, surf board, rescue equipment and other essential water sports gears. Having an experience of 56 years exactly, the company promises to meet every versatile requirement of its clients. Aeropac product is highly acclaimed by the Taiwanese Rescue Squads and Fire department due to its unmatchable quality and sheer level of professionalism.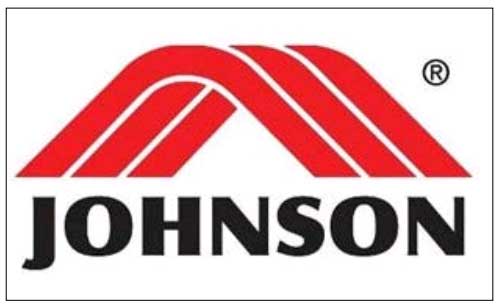 Incepted as a family business, Johnson Health tech has emerged as one of the pioneer manufacturers of industry-leading fitness equipment. Back in 1975, Mr Peter Lo Johnson Metals had founded the company. It was a time, when he made company's initial clients by writing letters to a hundred of companies offering their manufacturing services. Having its headquarter in Taichung, Taiwan, Johnson health tech product portfolio includes Treadmills, Stationary Bicycles, elliptical trainers weight Training machine and other allied fitness equipment. Owing to their qualitative high-end fitness equipment, Johnson health tech has bagged two Taiwan Excellence Awards. At present, the fitness equipment manufacturer has production units in Shanghai, Taiwan and R&D centers i Shanghai, Taiwan and North America.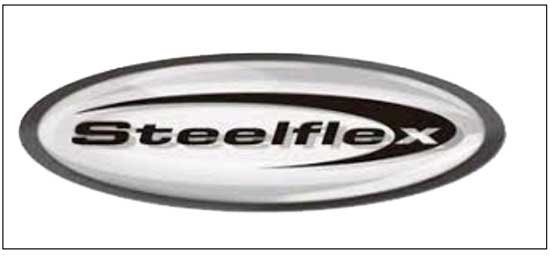 Steelflex Fitness is yet another Taiwan based company which manufactures and sells gym and fitness equipment across the world. The company which follows a simple principle of Steel Mind, Flex Body inculcates right technology while designing every master piece of Steelflex brand. The Gym and fitness equipment of Steelflex are hugely appreciated owing to its perfect designing and surety for a nature, comfortable, and safety exercise experience. At present, Steel flex provides all sorts of gym equipment differentiated in major three lobes viz. Cardio, Strength and Bar and accessories.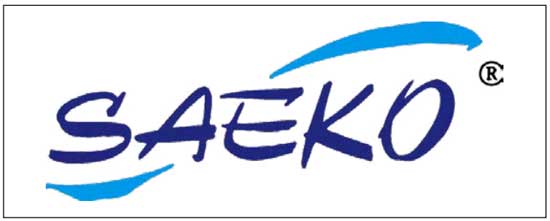 SAEKO, a Taiwanese company is engaged in manufacturing all sorts of swimming training essentials. The company is famous for several anti-fogs, UV Protective swimming goggles and other swimming training equipment. Backed by team of adept professionals, The Company cherishes to produce 100 % quality checked product from Taiwan. In a bid to meet its own principle, the company consistently engaged itself in developing high specification and top quality goggles.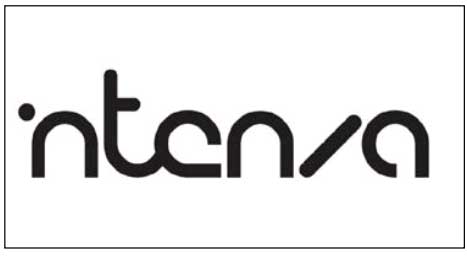 Intenzafitness is one of the leading companies which concentrates on delivering high-end fitness equipment in the global market of health and wellness. Widely Acclaimed across the globe due to its eco-friendliness, the brand is committed to delivering the best product experience to its client but not at the expense of the eco-system of the planet. The company commits to create an economically clean manufacturing system that is enduring and sustainable. Being functional since 2013, the company retains 100% energy efficient factory which is one—of—a—kind in the industry and operates on the same principals upon which it was conceived: health, sustainability and simplicity.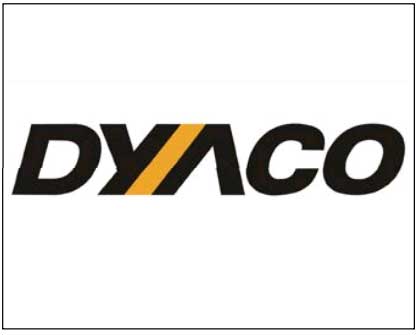 Dyaco deals in manufacturing and distributing fitness, physical therapy and sports equipment with holistic approach for sportsperson rehabilitation, fitness and elite performance. Working together with its global brands, Dyaco work on brandishing, distribution and licensing agreements. As the brand grows, Dyaco tries to build a leading, inclusive and global fitness brand through agile market entry and innovative thinking. At present Dyaco houses several fitness equipment including Spirit and Xterra, both brands are into the manufacturing of cardiovascular, home and commercial fitness equipment. Using its Spirit fitness brand, Dyaco also partnered with fitness innovator Johny G to present indoor cycling solutions. Dyaco focuses to be known for their innovations and remarkable, smart and valuable products. By considering the 'whole human cycle', company purposes to deliver the euphoria of feeling better, stronger, and fitter.
Disclaimer:
The information contained in this article is for educational and informational purposes only and is not intended as a health advice. We would ask you to consult a qualified professional or medical expert to gain additional knowledge before you choose to consume any product or perform any exercise.