Achievement comes to the ones who finish jobs with hard work and mammoth determination.
When it comes to burning calories in an efficient way then you need to take your physical fitness to the next level.
By increasing your muscle endurance, and cardiovascular you can add sprint intervals to your workout routine.
What is Sprint Workout?
Sprint workout is the combination of the resistance training session and cardiovascular session.
You can customize your sprint workout by adjusting it on the basis of the intensity, your fitness level, time, and the space that is available for the exercise.
Benefits of Sprint Workouts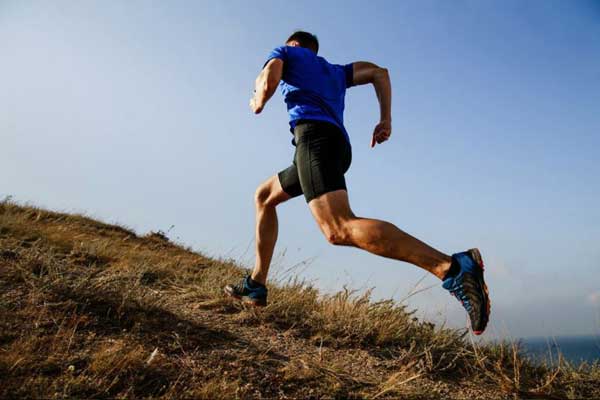 These benefits of sprint workouts will surely lead to add sprint intervals sessions to your daily exercise routine.
Here are some Benefits of Sprint Workouts:
Sprint interval work out allows you to enjoy the same benefits you get from high-intensity interval training.
This kind of workout includes a more intense interval compare only with a low to moderate intensity recovery period.
Therefore sprint workouts are more efficient in burning more calories than a steady-state workout.
Sprint interval training is helpful in strengthening your muscles.
Also, sprint works out can help you in preserving your lean muscle mass that is generally lost after an increase in age.
Sprint training needs fast bursts of energy in an anaerobic state that will allow you to experience a boost to your speed and strength.
However, if you want to improve your strength and speed parallelly then you must try sprint workout sessions.
Increases anaerobic threshold
Once you start doing sprint workout, you will increase your anaerobic threshold that will allow your body to work hard for a longer period of time.
Improves athletic performance in skilled or trained athletes
A sprint interval workout is beneficial in improving and boosting your athletic performance, and fitness routine.
Just after 2 weeks of sprint interval training trained runners are able to improve their anaerobic performance and endurance.
Reasons to add Sprint Workout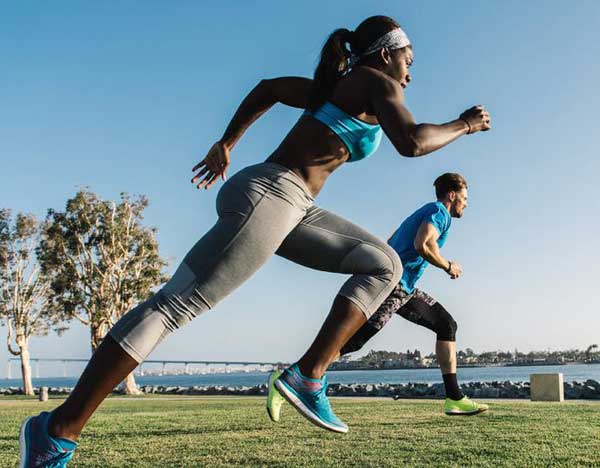 10 sprints for 15 minutes = 1 hour of high-intensity cardio
Sprint workout allows you to quick bursts of the moment and helps you to lose weight effectively. Also, when you can achieve the same goal in a shorter period of time it is more meaningful to go with the less time-consuming process. It will maximize your workout in half duration.
Sprinting builds muscle
Of course, sprint workouts are beneficial in weight training but it helps to build muscle as it is an anaerobic exercise.
Sprint exercises use dozens of muscles in the same period of time and make it one of the most complete muscle training exercises available.
Sprinting boosts metabolism
Sprint workout helps a lot in burning calories in a short period of time and can help you in losing weight easily.
Sprinting helps in boosting the metabolism that eventually allows you to burn more calories even when you stop doing sprint workouts.
Sprint workout improves heart health
Sprint workout comes with cardiovascular benefits that help you in lowering and balancing your blood pressure.
Sprint workouts help in improving your heart function and make your heart pump harder which improves overall blood circulation. Also, it helps your heart to strengthen up that reduces the chances of heart disease and leads to make your heart healthy.
Sprints increase human growth hormone production
Sprint workout helps to increase the production of human growth hormone naturally in your body that also plays a vital role in weight loss and helps in slowing down aging. It also enhances the tissue growth in your body.
Now you must be wondering about the Types Of Sprint Workouts you can add in your fitness routine.
Here are the Best Sprint Workouts to achieve your fitness goals easily: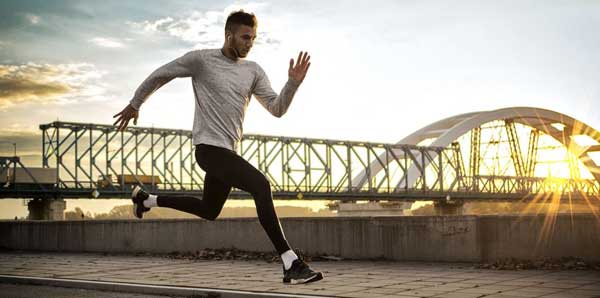 Beginner sprint workout
This is the easiest workout for anyone to follow. This workout will teach you to speed yourself.
Try this variation:
1-minute jogging
30-second sprint
6-8 reps
Down Hill sprint workout
Downhill sprint workout is the best way to build muscle and can help you in increasing your muscle power.
Start the workout with 15-20 min with easy running.
Week 1: 6-8 downhill sprints with 2 minutes of jogging recovery.
Week 2: 8-10 downhill sprints with 2 minutes of jogging recovery.
Week 3: 10-12 downhill sprints with 2 minutes of jogging recovery.
Endurance sprint workout
Endurance sprint workout requires your focus on sustaining your maximum velocity for an extended duration of time. This is going to train your body to hold a faster speed for a longer period of time.
Run at an 8% inclined for 18-22 seconds followed by a 90-second recovery jog.
Run at a 1% incline for 18-22 seconds followed by a 90-second recovery jog.
Power sprint workout
Run at a great distance and improve endurance that also helps in improving anaerobic capacity, and power.
Run for 200 meters and recovery speed jog.
Pyramid style sprint workout
This style of workout helps in building speed.
30 second sprint followed by 1 minute recovery jog.
45 second sprint followed by 90 second recovery jog.
1 minute sprint followed by 2 minute recovery jog.
Repeat the same 4 times.
Add sprint workouts in your daily fitness routine
Stay fit and healthy!
Disclaimer:
The information contained in this article is for educational and informational purposes only and is not intended as a health advice. We would ask you to consult a qualified professional or medical expert to gain additional knowledge before you choose to consume any product or perform any exercise.