Smart shoes have been revolutionizing the future of footwear with an assertive introduction of technology in product designing and development. Ranging from monitoring physical health attributes to evaluating health benefits, the smart shoes empowers wearers to have personalized feedback. In a bid to improve shoe wearing experience, several shoe brands from across the globe have been incorporating technology to boost comfort , convenience, and good health.
The shoe carries an insole that can act as a Bluetooth connected accessory which can link physical activity or position to the smart app. Assisting a lot to the wearers, these smart shoes can function as a high-tech brain.
Apart from measuring physical data and other attributes, there are also some smart shoes which can map up your track providing a GPS enabled direction to visually impaired persons.
Taking the idea into the real-life experience, a startup from India, Lechal with a literal meaning in Hindi 'to take away' has introduced interactive footwear which enables a visually impaired person to navigate via sensations transmitted to their feet. The shoe can be used as a navigation device for blind persons and for those with sight, they can count their steps, calories burned, monitoring workout routine and more.
Sportz Business with this article tries to comprehend the present scenario, practical usages, and challenges associated with smart shoes.
The research and development over the smart sports shoes are still in its infancy state however, this has not ceased major sportswear brands to advent their own smart sports shoes which come with an intelligent tracker. Some major players of the section are as follows:
Nike
In January of this year, Nike introduced a new Nike Adapt BB Basketball Shoe which uses a power-lacing system designed to automatically tighten and loosen around a foot depending on the movement of the athlete.
The Smart shoe which was available at Rupees 25,000 i.e. $350 in the US, still has to wait to come to India.
The smart shoe can be synchronized to a mobile app which enables users to adjust the tension of the shoe accordingly. Nike infuses a custom motor and gear train into the Adapt BB shoe, which can sense tension felt by the foot.
It was Eric Avar, the VP of Nike's Creative Director of Innovation who ideated the design of this revolutionary model of Nike. He said in a statement, "We picked basketball as the first sport for Nike Adapt intentionally because of the demands that athletes put on their shoes".
He added more "During a normal basketball game the athlete's foot changes and the ability to quickly change your fit by loosening your shoe to increase blood flow and then tighten again for performance is a key element that we believe will improve the athlete's experience."
Furthermore, the global sportswear brand Nike also notifies that the pair of shoe will require a recharging mat which will come with each pair.
Under Armour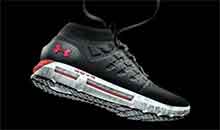 Under Armour has launched HOVR Phantom and HOVT Sonic Shoes in February this year which has inbuilt sensors to record a number of metrics important for runners. The physical metrics include pace, steps, distance, cadence, and stride. The Smart shoes can be easily synchronized to the Map My Run app and are quite compatible with iOS and Android phones. This chip loaded smart sports shoe delivers zero gravity and great energy run having excellent cushioning properties and comfort.
Puma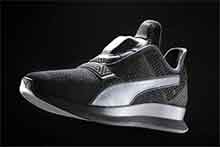 In order to give a throat cutting competition to its arch-rival, Puma has also launched a ' Self-lacing shoe' in the market.
Following an extensive series of researches and development for three dot years over the new pair of self- lacing shoes, Puma has come up with Fi sneaker which is going to launch in the spring of 2020 at just $330.
The Fi sneaker by Puma does not tighten up like Adapt BB rather it has a swipeactivated motor fitted on the top of shoe's tongue which tightens up the shoelaces.
It should be noted, the German brand has already introduced self-lacing sneaker, the Autodesk, back in 2015. However, due to its less practical design, high price and weight, the shoe could not hit the retail store.
The German sportswear brand, Puma has introduced a performance fit technology with its new Fi Sneaker which is equipped with micro-motor that fuels up ' uniquely configured cable system' to lace up the shoes. The sneaker also comes with smart sensing capability which allows it to shape up itself according to a user's fit. Besides, one can also make some fitting adjustments while on the run by connecting it to an Apple watch. All new Black Fi sneaker has been designed with an added breathable upper section and an "Industrial Grade" fiber support system.
Xiaomi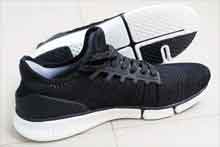 Xiaomi, a major Chinese company in the international market has developed micro-chipped loaded MiJia Smart Shoes. Tracking physical matrix's like Speed, distance, calorie burnt, sleep check and weight check, these shoes can easily be connected to Xiaomi's MiFit app. What makes the shoe unique is the fact that the user can synchronize the shoe with the app by just shaking it. Besides, the perfect running shoes sustain long battery life.
Digitsole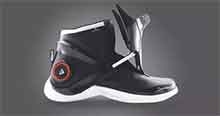 Digitsole, a French company specialized in offering connected insoles, has been offering a wide range of smart shoes in the international market. With a company's objective of reinventing foot technology, the Digitsole has designed innovative connected insoles suited for several modes of physical activities.
These technology backed smart shoes provide personalized feedback to the athletes including analyzed dats of health, fatigue, posture, steps, and calories in order to create precise data improving health an preventing injuries.
These shoes can easily be connected to a Bluetooth 4.0 device in order to provide personalized coaching through a smartphone app.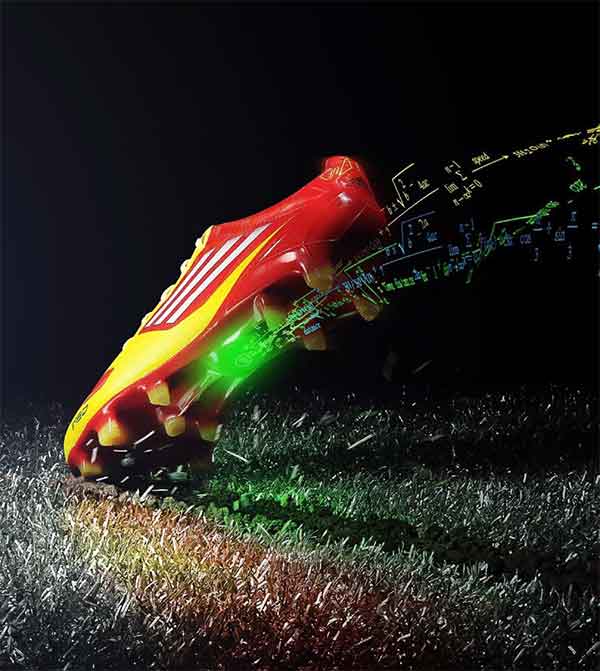 Some more players in the domain
Apart from the aforementioned smart shoe brands, there are also other international companies which are putting their much effort to present unique smart shoes in the market. Google's parent company Alphabet gets its research wing Verily to work on technologies which can be used to measure physical attributes of a person including weight and his bodily movement. Following the footsteps of Apple of using fall technology in their smartwatch, Verily is using the same technology in smart shoes. As of now, the company is in search for partners to co-develop shoes with sensors embedded in it to keep tracking wearer's movement and weight as well as to measure falls.
By measuring wearer's weight and movement, the shoe will be designed to send alerts to them about an acute weight loss signaling to a congestive heart failure symptom. Seeing such rapid research and development happenning in shoe designing and smart wearables, it is apparent that several companies will now start investing a lot into the domain opening all wide platforms of smart shoes in the next coming years.
Disclaimer:
The information contained in this article is for educational and informational purposes only and is not intended as a health advice. We would ask you to consult a qualified professional or medical expert to gain additional knowledge before you choose to consume any product or perform any exercise.