After being a mother every woman's life changes forever. Responsibilities increases but that doesn't mean you won't give attention towards your own fitness and health.
You will face many challenges after your pregnancy that include finding time to exercise, coping up with less sleep, general fatigue, bringing the motivation back to begin to exercise and keep it going. Besides, you will also face hardships in keeping a balance between families, baby time, and professional life.
Returning Towards Your Fitness and Health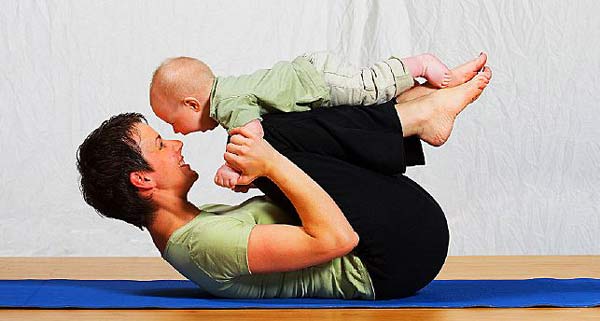 Nothing is impossible in this world and returning back to fitness after pregnancy is something necessary. Post-pregnancy, every woman faces her menstrual cycle for a minimum of 1 and 1.5 months, which simply means that how much blood loss a woman faces post-pregnancy. You need a sufficient amount of iron in your body to suffer from excessive blood loss.
There are many role models in athletics who have proven that it is possible to return back to your fitness and health post-pregnancy. You can take inspiration from Paula Radcliffe, Sonia O' Sullivan, and Ingrid Kristensen.
Take inspiration from these athletes who have improved their stamina and have no effect on their performance and fitness due to their pregnancy. All of them have worked hard and balanced everything in order to achieve their health and fitness back.
Fitness after having a Baby

You should not take any physical load or stress after 2 weeks of your delivery. You are not allowed to resume your day-to-day activities for a month and should take complete bed rest or till then your gynecologist suggests.
If you had a cesarean delivery then you must not resume exercising for 8 to 10 weeks to heal yourself. However, it depends more on you once you start feeling comfortable you can resume back to your workout plan. Also, you can start with day to day activities once you are physically ready and feels comfortable.
After your pregnancy, avoid lifting heavyweight, doing high-impact exercises, and excess flexible training.
Start With Primary Targets
Returning back to your pre-pregnancy weight
Regaining your abdominal strength
Feeling happy and good
Improving your posture
Increasing stamina and strength
Improving your metabolic rate
Losing excess weight
Increasing your energy
Developing your self-confidence
Facing Post-pregnancy Challenges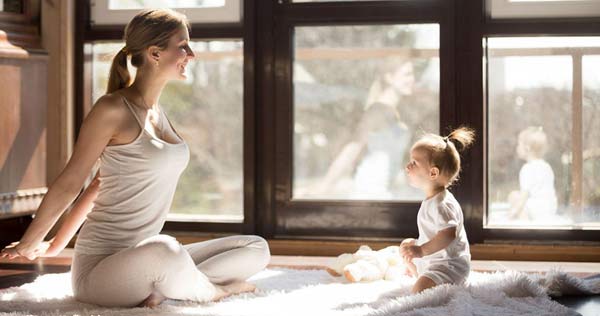 The most challenging thing women face post-pregnancy is finding time for her own health and fitness with her baby.
You will become incredibly busy and finding free time in a day becomes a huge challenge. For facing this challenge you need to first plan things and telling your friends and family about your plan.
You can ask your friends and family to cooperate and help you in carrying out your post-pregnancy fitness plan. They will support you and encourage you in a post-pregnancy fitness plan.
Strategize Your Workout Plan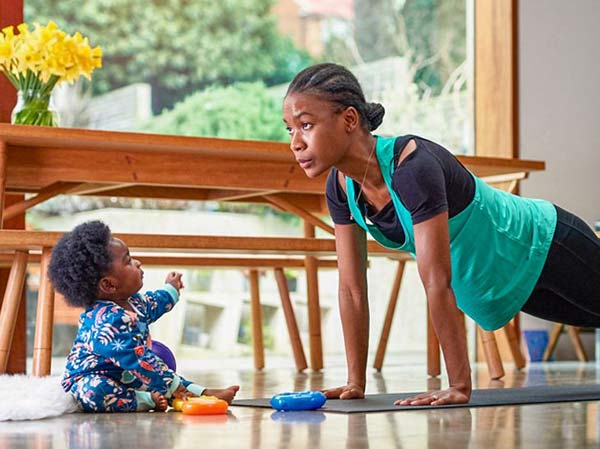 Don't miss any chance to get some quality exercising time. You can take help from the following:
Community playgroups: it is a great chance for your toddler to play with other toddlers and make friendships while you get a chance to exercise.
Babysitting: make your friends do babysitting for your kid when you're working out.
Nursery care: again your toddler will benefit social interaction with children and you will get quality time to exercise.
Grandparents: The happiest persons who are ready to take care of your child are his grandparents so let them take this responsibility and support you in your post-pregnancy fitness plan.
Elder siblings: elder siblings are blessings for the toddler if he is responsible enough.
Partner: ask your support system, your partner to share parenting duties and spent time bonding with your baby while you are exercising.
Exercising with your baby: you can start exercising with your junior by putting him on a pram and making him look at your hard work and exercise.
Gym creche: many health clubs and gym office creche facilities so that you can exercise without any concerns that you are far away from your baby.
Motherhood is a life-changing experience and a very special part for every woman. Alto fitness and health is a necessity that will help you to grow and enjoy your Motherhood even more.
Happy Motherhood and Stay Fit!
Disclaimer:
The information contained in this article is for educational and informational purposes only and is not intended as a health advice. We would ask you to consult a qualified professional or medical expert to gain additional knowledge before you choose to consume any product or perform any exercise.