The advent of technology in the world of Sports has brought new transcending possibilities across the sector.
In the last few decades, Technology has played a pivotal role in shaping up sports playing as well as sports broadcasting industry and as the times moves ahead, it signals there are lot many things yet to come.
Making sports like cricket and lawn tennis less disputed, the technology has been assisting umpires in resolving disputed decision inside a match.
Digital media and social media networking can be counted as one of the major breakthroughs in the era of millennials, now any cricket fan or soccer enthusiast can track down his or her favorite sportsperson online.
Having a platform, netizen can learn anything related to their favorite teams, clubs , and footballers by using several platforms including mobile phone apps, sports games, fantasy sports and of course social media.
With a lot much technological advancement, sports broadcasting are also shifting from television to other available vibrant options including OTT Streaming, Social Media Coverage, Specific App, and other social media live blogging. Moreover, these matches can be recapped.
Unlike two decades ago when you used to miss the game, there was nothing available at that moment to present you the match again-unless you get it recorded on your VCR. Now as there are a number of options available to fans to review the played match by watching its highlights available online as well as on its exclusive broadcasters. The Internet is not only enabling sports viewers to get information within seconds but also helping them to understand sports better.
This can be better comprehend by going through report published in an English Journal, The NFL has launched a comprehensive guide for football fans enabled by Amazon's virtual assistant Alexa. The AI backed device can define more than 1,000 footballrelated terms and rules and jargon like "encroachment" and "Snap" count. The users who enable the feature on their Alexa device can ask any random question or specific questions like "How tall is Aaron Rodgers?" or "Who won Super Bowl 35?"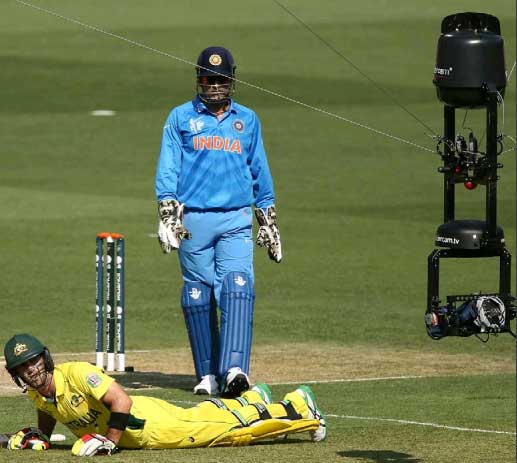 Indian Facet
India is not left behind this internet cult all thanks to relatively cheaper internet and smartphones, people are changing the way of consuming sports coverage. Over the last quarter of a century, The Indian Sports Broadcasting landscape has evolved significantly emerging as one of the largest broadcasting markets in the world.
Growing specifically a discrete sector of Sports, the internet has brought forth a new genre of 'Internet Sports'.
'Internet sports' has made it easier for a large section to change the way of consuming sports content.
Now let's focus on some internet sports entities available at present in the world of the World Wide Web:
Internet Radio:  With a surge in Smartphone usage, Internet radio is also coming as in the mainstream 'Sportscasting'. In India itself in the last couple of years, the internet radio has grown its network by featuring sports contents such as live chat commentaries, talk shows, special sports programs, expert comments, sports news and updates, audio documentaries, university sports, and 'sportainment' content.
Social Media: People share everything on social media during a live match, helping others to be updated with the latest status of an ongoing game. Social Media network has developed all new genres of sports audiences like never before, delivering opportunities to these netizens to connect with their 'Favorite Players'.
These social media platforms like Twitter, Facebook and others have added flavor to the sports community by connecting them all across the world of the Internet. Now, no matter wherever you are sitting, you can enjoy a match live on these social media platform while chatting with some other sports enthusiasts simultaneously from the different corner of the world.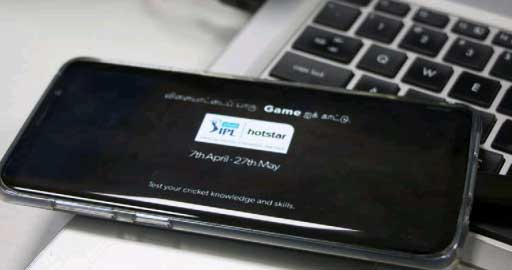 Online Sports tickets
Gone are the days when fans need to stand in a queue waiting for their turn to buy match tickets. Now they can do the same with a quick flick of fingers within minutes using their internet backed smart phones.
With the advent of new online platforms, the process of match ticketing has become so easy like never before.
New online platform has made it easy to buy tickets instantly within a minute. New Startups are coming up with revolutionary ideas and online ticketing emerging as one of such creative ideas where many enterprises open ticket sales at cheaper rates at the last minute of the match.
Amid so much premier leagues starting in the country at present, the target audience is growing day by day. Assisting sports fans to make the last minute decision of buying a ticket has changed the domain of the sports ticketing industry In India.
Sports OTT
The term which stands for 'Over The Top' has completely opened a new landscape enabling users to watch and consume sports consume at any time on any device.
The trend of Sports casting will continue to develop as OTT technologies advance. Smartphone and easy access to the internet even in rural areas have wildly expanded the market for OTT sports video content. According to a figure, more than 50 million people are consuming sports content through OTT platforms. Owing to its popularity, More than 30 OTT players are now battling for sports rights in India.
It is also expected to see an emergence of audio OTT very soon in the sports segment.
Sports content aggregators
Making sports events more interactive, Sports content aggregators are also contributing to their innovative and engaging tools of content. These aggregators feature live scores, realtime matches' information, Written documentaries which can be easily accessed by anyone using a smart phone. Some major players of sports content aggregators field includes Cricinfo, CricBuzz , Ekalavyas , Krred ON , SportsKeeda, and Sports Flash.
Besides all these broadcasting platforms emerged out of the internet's cavity, there is some real technological advancement which has brought revolutionary changes to the sports sector. Here we are talking about the technological advancement which has been attained after a rigorous series of testing and sampling over a long period of time:
With the course of the period, science has given the sports sector zillions of gadgets which was found to be very crucial even today. Taking form Hawk-Eye to DRS system you name it, science has given the sectors millions of things that could not get its replacement even today.
These advancements are something which have really contributed to the essence of sportsmanship taking the level of the sports sector to a different level altogether.
We have enlisted a few of such advancement in this article so that you can have a little bit of information about the same:
Hawk-Eye Technology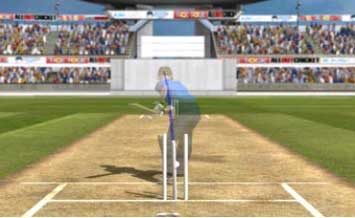 As it sounds this technology makes use of 6-7 high-end cameras located above the playground area to capture the movement and the trajectory of the ball used in the match. Several Sports authorities have been using this technology since 2007 in sports like tennis and cricket aiding the on-field decision to be more precise in nature.
Images
A few benefits of the Hawk-Eye Technology:
The technology assists a lot to the on-field umpires in making impartial in disputed match situations.
Subsequently, the technology curtails the criticism of players and spectator about the decision made on the field with the assistance of the technology
As the technology tracks down the trajectory of the ball, it enables umpires to take an error-free decision when the game is on.
Wearable Gadgets
These gadgets are meant to deliver precise measure to the athletes physical attributes including pulse rate, calorie burned, blood pressure, sleep measure, steps, and others.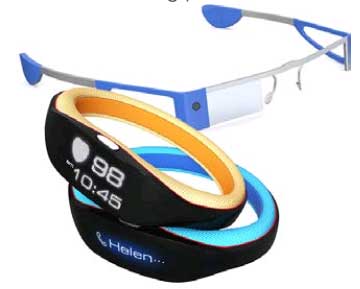 By tracking down athletes' real-time health, these wearable gadgets have curtailed incidents like dehydration, heart attack, and strokes. In the world market, wearable technology has shifted beyond designer prototypes to a new evolving product category. Companies like Qualcomm and Intel are investing a lot over wearable gadgets. E-Commerce majors like Amazon, Snapdeal, Flipkart, and others are flooded with loads of such gadgets. One can choose these gadgets from a wide range of options available on these online retailer websites suiting their budget. A few high-end wearable gadgets available in the market:
Samsung Gear2
FitBit Flex
Google Glass
GoQii
Apple Smart Watches
Spotnsave Wristband
Prosthetic Device for Differently abled athletes
In the world of sports, Physical Identity matters a lot, and now with the advancement of tech, these identities are also given to those who are disabled due to an unfortunate reason.
Technology infuses a new ray of hope for those who literally lost confidence upon themselves by introducing cutting edge prosthetics.
People with disabilities, or lost limbs, never had a chance to compete, but with the advancement of prosthetic technology more and more physically disabled are competing like before.
In order to prepare prosthetic athletes, doctors conducts a deliberate studies over the physical state of such athletes, they are sent through a series of drills based athletic movement, the cameras and wearable tech attached to their body reports back to the doctors.
The Prosthetic design process starts only after this motion study, which in the end creates a custom prosthetic that moves with their body.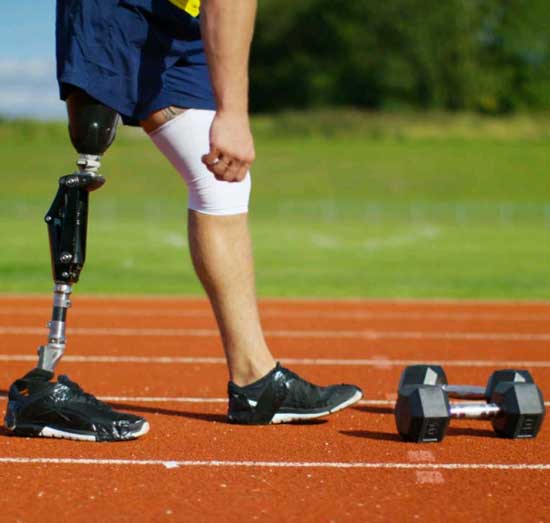 Disclaimer:
The information contained in this article is for educational and informational purposes only and is not intended as a health advice. We would ask you to consult a qualified professional or medical expert to gain additional knowledge before you choose to consume any product or perform any exercise.