As the number of sports tournaments increases so are the number of sports injuries.
Sports Injuries has become one of the major concerns for every athlete across different sports around the world. We can say this might be a sudden response to numerous international and domestic tournaments that are making athletes so much prone to frequent injuries.
These frequent spree of injuries on the field triggered several physiotherapists to practice comprehensive tactics and therapies. With an assurance of treating acute deformability and temporary injuries, the physiotherapists start working on the athlete patients and try their best to correct their posture. During the course of treatment, the physiotherapist applies several kinds of resistance bands, rehabilitation bands and other elastic bands.
In this article, we are going to talk about an elastic cotton striped band which is used to treat pain, disability, and other kinds of physical disorders. The band is known as Elastic Therapeutic tape also known as Kinesiology tape, or KT band.
With the proper application of KT bands or KT tapes, one can attain several proprioceptive facilitation through this including; reduced muscle fatigue; muscle facilitation; reduced delayed-onset muscle soreness; pain inhibition; enhanced healing, such as reducing edema, and improvement of lymphatic drainage and blood flow.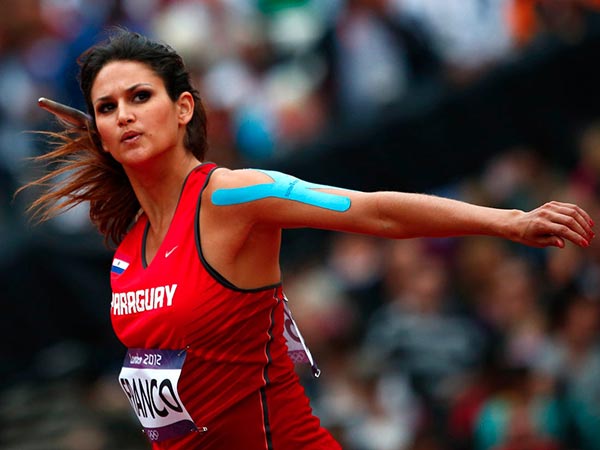 Going to its history, Keno Kase, a Japanese/American chiropractor introduced the product in 1970 with a brand name of Kinesio Tape or Kinesio Tex Tape. He wanted to develop a tape that can provide support without limiting the free movement of the body.
Salient Features:
The originator of this band had developed the brand with a blend of cotton and nylon. With smooth elasticity, the tape prototypes skin elasticity giving you a full range of motion. The KT tape can stand stitched to the affected muscle for long having medical-grade resistance and water resistance features which lets you shower without losing it in the water flow.
The tape is a latex-free material with acrylic adhesive which is heat activated. The swiftness of recovery depends on the location and which way it is being applied to the body as the stretch direction, the shape, and supposedly plays a role in the tape's hypothetical function.
Talking about its mechanism, the tape works as a second skin to the affected body, when it is applied to the body, it recoils gently lifting your skin creating a microscopic gap in between your skin and affected tissue. By lifting the skin, it increases blood flow and circulation of lymphatic fluids.
Application of KT Tape
Treatment of Injuries:
The Physiotherapists include KT Tape in their overall treatment plan for the people who have been injured. Using KT Tapes, in the manual therapy, they use these tapes as an adjunct to accomplish their rehab goal.
It supports weak muscles:
By putting extra support to body muscles or joints, KT Tapes help to enhance movement and endurance. According to several studies, it has been shown that athletes get their performance improved after using KT tapes.
Re-train Body muscles:
KT Tapes can re-train muscles that have been in use in an improper patter for long. In order to resurrect the lost body function, Physiotherapists have been using KT tapes for long.
Enhancing Athletic Performance:
There has been a surge in the popularity of the KT band after it was donated to Olympic athletes in the 2008 Beijing Summer Olympics and 2012 London Summer Olympics. Now, the height of this Band's popularity can be understood by seeing several athletes using KT taping to improve sheer performance without suffering any injury at the time of preparation for a major event.
Where not to apply KT tape:
Open Wounds
Active Cancer
Allergic Body part
Fragile Skin
Disclaimer:
The information contained in this article is for educational and informational purposes only and is not intended as a health advice. We would ask you to consult a qualified professional or medical expert to gain additional knowledge before you choose to consume any product or perform any exercise.