Athletique Fitness is a perfect epitome of ultra-modern gyms trend coming in the pursuit of fitness. A gym set-up having a transparent glass-finish which not only fascinates a lot of fitness enthusiasts but also showcases a great view of being a spectacular Gym, canvasing a Display!!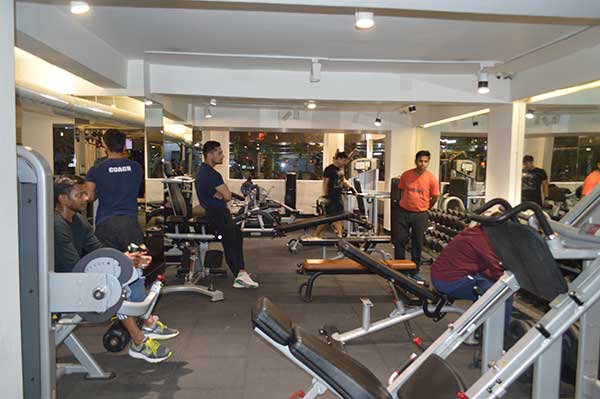 As the purchasing power of professionals is ever-rising, people are getting more creative to spend wisely on their health and wellness. Today, fitness is becoming a new cult that everybody aspires to infuse in their daily lifestyle. Tapping the same paradigm-shift of the fitness industry, a trend of ultra-modern elite gyms are coming into being. These ultramodern gyms and fitness centers harbor a top-notch set of fitness equipment imported from major brands entertaining every new fitness regime.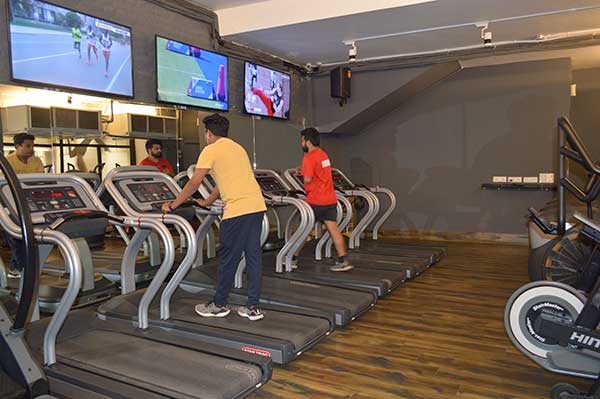 Joining the bandwagon, Athletique Fitness is one of such gyms that has unique fitness equipment installed at a prime location in South Delhi. Kaushik Brothers viz. Amit Kaushik and Vivek Kaushik started Athletique Fitness as their standalone gym set-up in 2018 to tap the ever-rising market of fitness. A South Delhi based gym set up, Athletique Fitness has all reason to have a transparent glass finish as their interior which not only inspires one to kick start his or her fitness session but also gives a matching class being located adjacent to one of the biggest mall of South Delhi.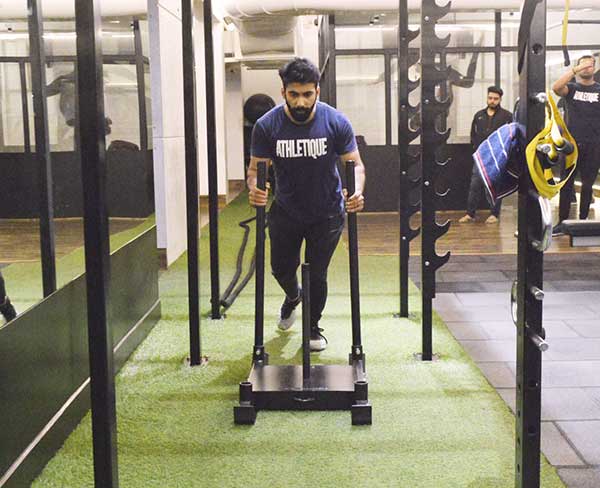 Inception of Athletique Fitness
With an urge to giving back to the society in fitness, Kaushik brothers started the Athletique Fitness. A 5000 square feet gym set up, the Athletique Fitness houses 30 stations for strength section, 20 stations for cardio one dedicated hall for group classes including Crossfit Training programs, Mixed Martial Arts, Yoga, Dance, and Pilates.
Being from a finance background and a parental/hereditary business of construction, Kaushik brothers smoothly planned out the revenue model of the gym set up as well as determined diligent usage of space available. According to Amit Kaushik, the main person behind the grandeur interior of the gym was Suhi Kaushik, (Amit's Sister-In-Law). Suhi Kaushik, being an architect herself has designed the 5000 square feet gym efficiently putting everything at the right place.
In a bid to introduce something new on their turf, the Kaushik brothers have followed in-depth researches and studies introducing some unique fitness equipment for their gym. Fitness equipment which is majorly imported from countries like Netherland and USA, are procured from Infinity, an Indian fitness Equipment vendor who deals in gym and fitness equipment.
Unique Fitness equipment@ Athletique Fitness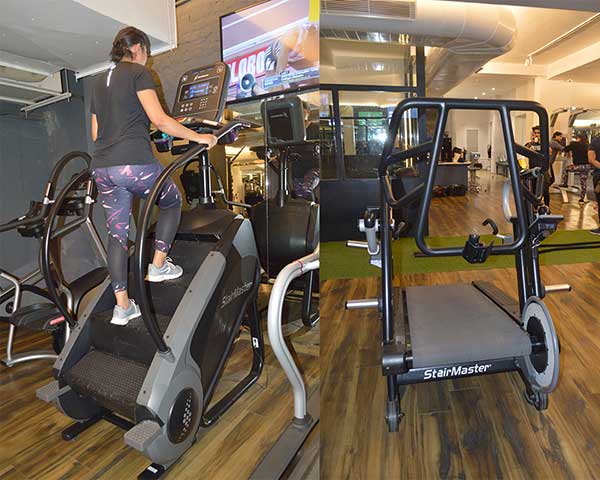 Almost every fitness equipment installed at the Athletique Fitness gym is from Nautilius. Amit Kaushik highlighted some unique fitness equipment like Stepmills and HiitMillX of Stairmaster. Kaushik later explains that such a qualitative set of equipment can only be spotted at other major international gyms. With an objective to compete with these major international chains of gyms; according to Amit, it is their personal relationship with their client and involvement with the staff on the floor that makes Athletique Fitness an inclusive place to work out, unlike other gyms. Enumerating among other major fitness equipment brands available at the gym set up, Amit enlisted Nautilus, Startrack, Octane, and Stairmaster as the show stealers.
Unique Selling Propositions of Athletique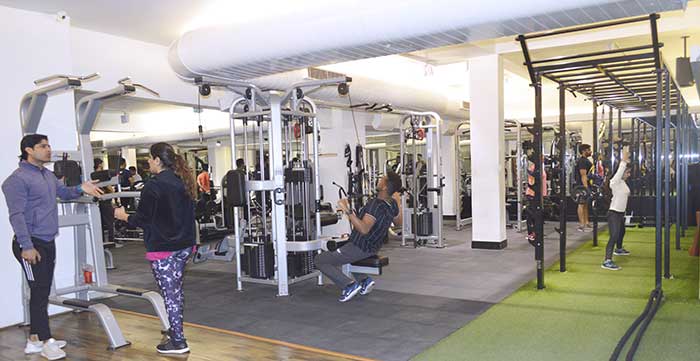 The most important aspect of the Athletique gym, which makes it unique, is the personal relationship of owners with their every client. This is the sole reason, the gym don't get any manager on the floor as most of the work is undertaken by the owners and their skilled coaches themselves. Considering relationship with clients as the first and foremost thing, Kaushik brothers also hire coaches based on their inter-communication skills, physical built and yes overall personality. Besides, they also try to check if every coach coming for the interview should be accredited to an appropriate coaching program. Apart from services, the Athletique Fitness also tries to keep everything neat and clean on the floor, by focusing on the most essential aspects of the gym which is 'Hygiene'. Amit Kaushik further commented, "We dedicate the last Sunday of each month to the maintenance of our gym set-up which results in getting a lot of feedback from our clients about our glitches free equipment and dentless interior. We try to repair each and everything then and there".
Annual Subscription and timing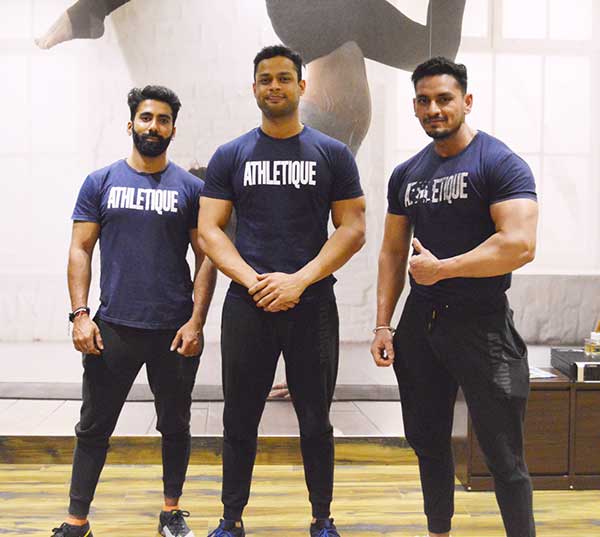 The gym usually starts at 6 in the morning on the weekdays while on Sundays it runs from 9am to 5 pm. If anyone wants to join the Athletique fitness, he or she needs to incur 25,000 annually and 5000 monthly.
Verdict:
In comparison to other luxury gyms and ultra-modern gyms, Athletique Fitness is completely following its motto while providing better service than others at a competitive price.
Disclaimer:
The information contained in this article is for educational and informational purposes only and is not intended as a health advice. We would ask you to consult a qualified professional or medical expert to gain additional knowledge before you choose to consume any product or perform any exercise.