We all have some dreams and unsatisfied desires to fulfill! And we all do a lot of hard work to live our dreams. It's our determination and dedication that decide our journey. Your destiny can take you anywhere. Who knew that a student pursuing his masters in Hospitality, would turn to the acting industry and will make everyone fall for him.
Gautam Vig, who is known for his versatile roles and charming personality, is ruling Indian Indian Television fan's heart. His enormously appreciated role of Miraaj in Ishq Subhan Allah has proven his versatile acting skills. Moreover, he has also done television commercials and theatre to improvise his craft and skills. Also, we can't resist mentioning his present character of Piyush in Pinjra as it is the most popular and well-appreciated by every India TV Serial Lover. In a friendly chit-chat with Paayel from Sportz Business Magazine, Gautam revealed his journey, workout, diet, and how he believes that if you want to be happy, then health is the key!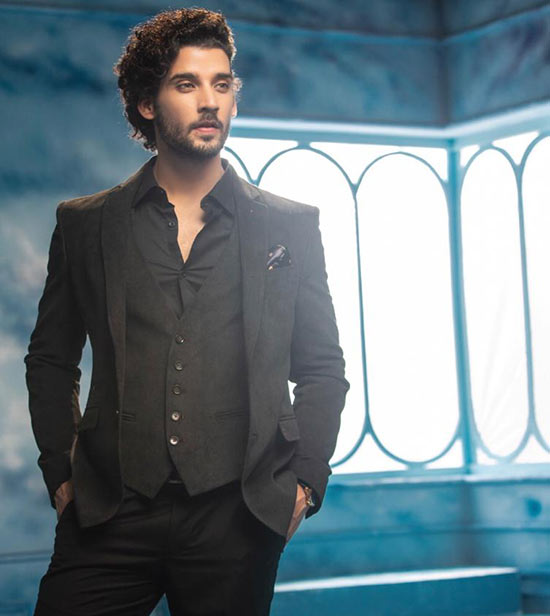 Q: Tell us about your journey in the acting industry.
My Journey started in the acting industry as soon as I shifted to Mumbai in 2016. Before shifting to Mumbai, I was pursuing a Masters in Hospitality in Canada. Initially, I did around 100 commercial television commercials and subsequently got my first show as Namkaran on Star Plus. In the meanwhile, I joined the theatre as I want to learn more about acting. Post-Namkaran, I did a negative role of Miraj in 'Ishq Subhan Allah' on Zee TV, and this particular role really helped me a lot to grow more as an actor. I did a show named Tantra on Colors TV and took a gap of 9 to10 months from television, and I did a show on MTV Nishedh and currently doing a musical web show. At present, I am working on a TV show called Pinjra, for which I have received a lot of appreciation for Piyush's role.
Q: What is your favorite exercise? And the cheat meal you prefer?
My favorite exercise is bicep curls, and I follow a single body workout every day. I am quite fond of food and I love to have Biryani, Pizza, and Desserts. In my post-workout, I love to have boiled chicken.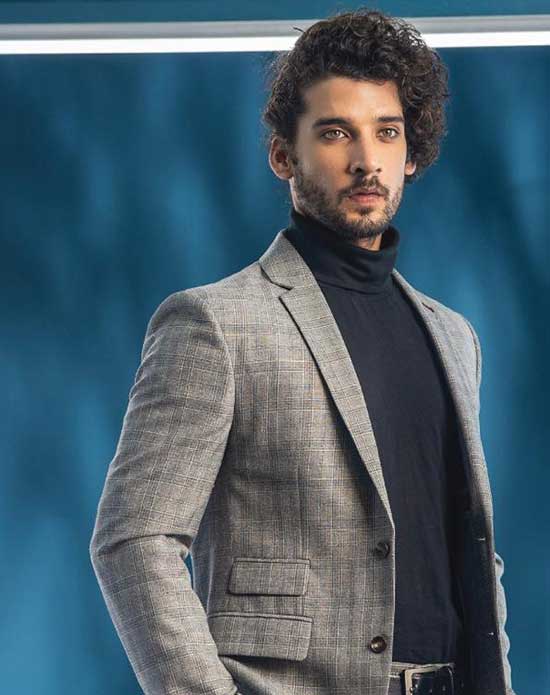 Q: Tell us about your diet plans.
I never followed any specific diet. Erstwhile, I used to weigh around 120 Kgs despite I never had a personal trainer. In my entire career, I never took steroids but only focus on my workout. In fact, I can workout three times a day, but I can't go on a specific diet. Also, I don't eat rice and chapatis as I was in Canada, so we don't use to eat all this stuff, so I have the habit of eating chicken, mutton, and protein.
Q: Do you take any special fitness training for your versatile roles?
I am into martial arts and dance.
And wow, I don't prefer to lift heavy weights but try to focus on compound training and high-intensity workout training as I want to look lean and shredded for the character, that I am playing these days. In the long run, I prefer to have a medium-body structure that can fit every role that I am being offered. The bottom line is that I am here to be an actor and not to be a bodybuilder.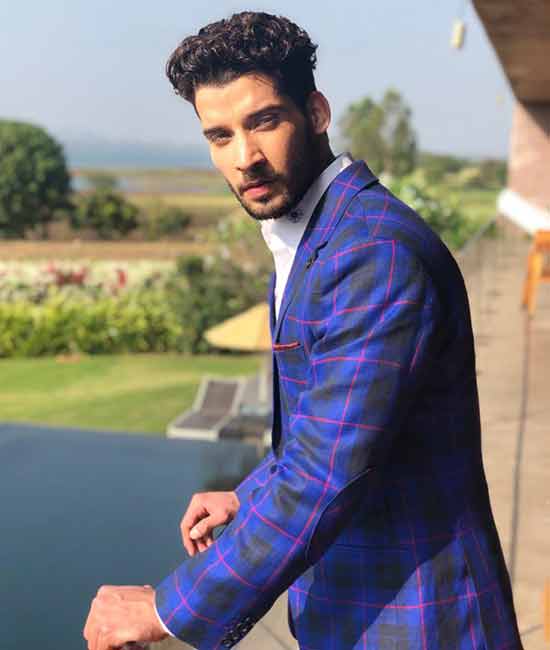 Q: Share a fitness mantra with our readers.
Everyone should work out every day and, if not every day, then four times in a week, or 20 minutes a day. Workout makes you stay fit and healthy. It is not only beneficial for your body, but it releases your stress too. Your mood will be refreshed, and you will feel energetic, and eventually, you will feel good after. Eat healthily, and don't eat too much-fried food. Eat home-cooked food and not too processed ones. If you are healthy, then you will be happy too!
Q: What all nutritional food items you generally carry at your shooting sets?
I carry fruits, chia seeds, a mixture of different nutritional seeds, and protein bars. I prefer natural protein instead of consuming protein powder. I also carry oats biscuits and pumpkin seeds, and granola bars on my shooting sets.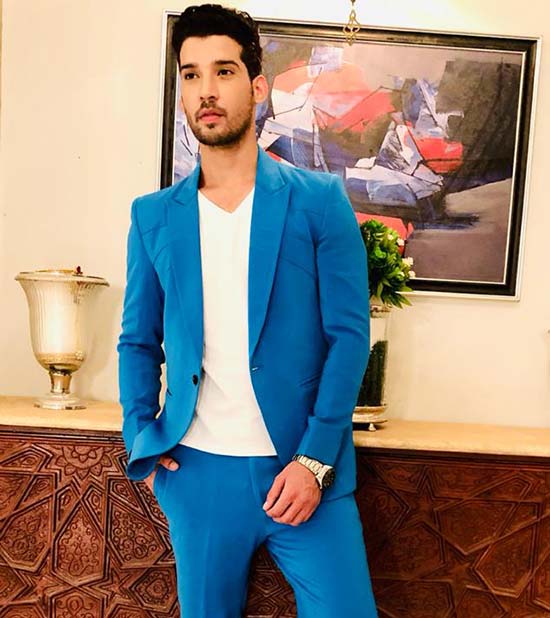 Q: How were you working out throughout the lockdown?
Before Lockdown, I used to do workouts, practice martial arts, and dance every day. So, during the first phase of lockdown, I just thought of giving a little rest to the body for a month.
Erstwhile, I used to do outdoor running which stopped completely due to the lockdown. In the wake to kickstart again all those physical activities and training, I start using Curefit Apps where I took a subscription to different forms of exercises including HIIT, Kickboxing, and Martial Arts. As I knew the basic forms of these workouts forms, however, in order to learn more I joined them. Eventually, I was missing dance, so I also took Zumba classes, and so that's how my lockdown went.
Q: Where you see yourself in the next 5 years?
I see myself in films in the next five years. Acting for television serials is like playing Ranji Trophy, and acting in films is like playing for the Indian cricket team. Right now, I am playing for Ranji Trophy and will start soon playing for the Indian cricket team.
Disclaimer:
The information contained in this article is for educational and informational purposes only and is not intended as a health advice. We would ask you to consult a qualified professional or medical expert to gain additional knowledge before you choose to consume any product or perform any exercise.