Manish Kashyap is a fitness Mentor and the proud owner of GYM13, a gym based out of Chandigarh having its roots at Himachal Pradesh. Manish originally hails from a town called Rampur Bushahr in the state of Himachal Pradesh. It was the year 2011 when he first started off by opening his first gym in his own hometown that provided just cardio and weight training services initially. From then onwards, he went on to open more gyms to provide fitness training/consultancy to aspiring youngsters/Athletes who had shown a desire to grow their confidence thru body muscles as well as to stay fit and strong. Today he is a proud owner of a total of 4 gyms, both in his home state Himachal Pradesh and at Chandigarh which is the place where he currently resides/ available today. This fitness mentor was recently promoted as the President of the World Fitness Federation, North India from State-i.e. Himachal Pradesh. Today, he owns and manages three big gyms in Chandigarh and has been busy guiding many individuals in their fitness goals and also preparing professional athletes for participating in various championships across the country at both national and international level. In an exclusive chat, Manish Kashyap interacts with Claus from Sportz Business Insights and explains on his journey and experiences in fitness industry, how he started off as a gym owner and went on to offer his services to youngsters who aspired to make a career in sports activities as well as other activities related to fitness, the various bodybuilding events conducted by his gym under his supervision for individuals and his plans for opening more gyms in the near future across the country.
Tell us a little about your journey in fitness and what made you take up fitness as your profession? Do you feel happy today about your growth or do you still feel that you can do better?
I am from the beautiful state of Himachal Pradesh which doesn't require any introduction. As far as the state is concerned, many of them consider it to be god's gift to the nation, especially when it comes to having good genetics. When I first started out to visit a gym that was located near my house for doing some workouts, I felt that the gym had been operating with some average equipment according to me and more importantly without a professional trainer. However, I had to suffer due to lack of proper guidance to train me well. All these were a major disappointment for me and then I moved on to Chandigarh to continue with my studies further. Once again, I started to visit the nearest gym in Chandigarh to continue with my workouts. Every day, I had made it a point to spare a few hours in the day at the gym to do my workouts. But it was all in vain here too. Later, I began to meet professional coaches to gather more knowledge to remain regularly updated on the latest happenings/ upcomings in fitness.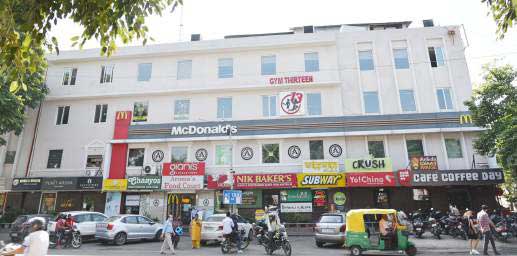 When I returned to my hometown and visited the local gym, I noticed that some of the clients were doing their workouts incorrectly. After noticing the same, I suggested them to correct the way they had been doing their workouts, for which they appreciated my training skills and gave me suggestions to start a gym of my own if I have that much of knowledge. That was the turning point for me to decide on starting a gym of my own. As desired, I opened my own gym and named it GYM13. The reason for choosing the number 13 was that my birthday falls on 13th December. Many of them consider 13 as an unlucky number, but I consider 13 to be lucky and hence named my gym as Gym13. If you are asking whether I feel happy today about my growth in the industry, I would certainly say "Yes." However, I also feel that there is a long way ahead for me to add more value, which I am certainly working on with every passing day.
When did you first launch your own gym and what are the facilities that you offer for members today?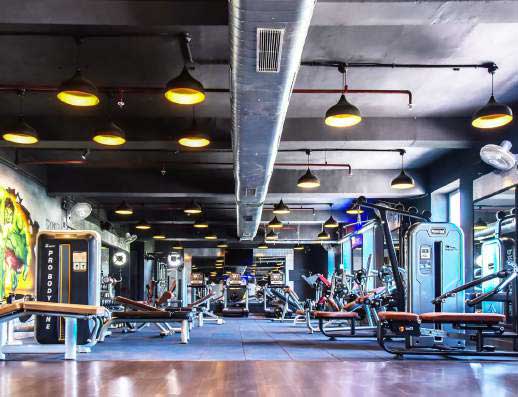 I first launched my own gym in the year 2011 in my hometown Rampur Bushahr, Himachal Pradesh. I started off first by just providing cardio and basic weight training services. Currently, I own and operate a total of 4 gyms in both my home town Himachal Pradesh and in Chandigarh. Currently, Our expertise lies in preparing professional athletes, by offering the best of professional guidance that they can get from using our professional coaches for participating in championships at both National and International Level.
You have been appointed as the President of World Fitness Federation (WFF), North India. Can you share with us any new steps that you are taking to provide opportunities as well as to promote aspiring body builders within the country?
As the President of WFF, North India, when it comes to promotions or conducting new events, I would say that only Delhi has been able to perform or conduct events at a professional level. As far as other states in North India are concerned, they have only been performing at just about average level. I personally want to see the level of improvement that has been taking place in Delhi to happen in the other states too. This would help to showcase many aspiring athletes that are present all over North India on both national as well as international platforms. Many of us are already aware that events are being conducted by WFF in several parts of the world and more importantly it has been able to conduct them without any interference or politics being involved.
Can you tell us for how many years have you been operating your gyms? How many gyms do you own and operate as of today?                                                                                I had opened my first gym in the year 2011 which was about 9 years ago in my hometown Rampur Bushahr in Himachal Pradesh. Today, I am proud to say that I am running a total of 4 gyms which are located both in my home state Himachal Pradesh as well as in Chandigarh. Also working on more gyms to be opened across the country thru franchise model. Anybody interested to be part of our Team GYM13 are also welcome.
Post Covid-19, how have you handled the crisis and the crowd at your gym? Any special measures you have taken for your members?
As per the Government of India guidelines, we have taken all the steps and precautionary measures mandated to us for operating the gyms safely for our staff, including the members of the gym and the visitors to our gym. Moreover, we have been making sure that individuals are maintaining a minimum of 6 feet distance from each other while inside the gym, apart from ensuring that everyone in the gym are mandatorily wearing face masks or face covers at all times inside all our premises, including keeping alcohol-based hand sanitizers and liquid soap for washing hands ready at all times. We are taking utmost precaution and care for ensuring the safety of our clients and we are doing pretty well. We have also been working on improving the basic immunity levels of our clients by devizing some plans for them, as it has become the need of the hour.
How is GYM13 different from your competitors and do you have any plans to start gyms in other cities in the country over the next 5 years?
GYM13 has been conducting Body-Building Events on a regular basis and this has helped our gym chain in a big way to stay different from other gyms for sure. We are providing a platform for individuals to showcase their talents to a larger audience and across the globe. We are the first one to have initiated fashion modeling to be part of such events.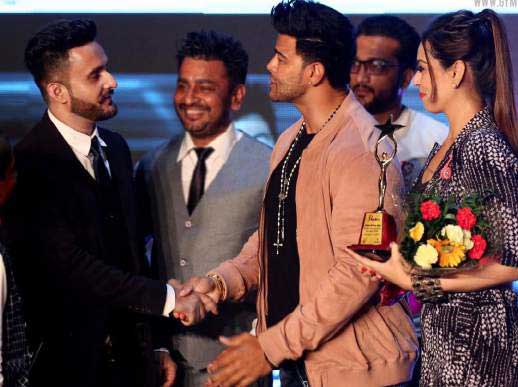 As far as plans on starting of new gyms are concerned, I aim to open and operate at least 10 gyms over the next 5 years in India & overseas as well. However, we would always be focusing on quality of training that we provide to our clients and not on quantity for sure.
Apart from the gym, do your members get extra facilities to use at the gym?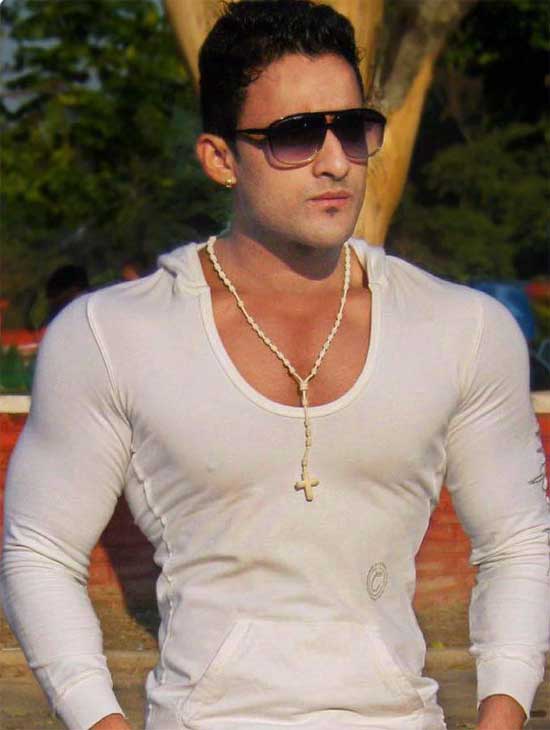 When it comes to offering extra facilities at our gyms, we have been conducting "Bhangra" and "Zumba" classes for our clients, including some Dance classes regularly to keep our clients' momentum high and entertained during their sessions.
Is there any ideal time that you would suggest for doing workouts at the gym?
I really feel that all these only depend on the lifestyle of each client, where they are located and what is comfortable timings as per their convenience.For instance, one of our gyms that is located in Aroma Complex at Chandigarh operates for 21 hours every day. The gym is open from 5 a.m. in the morning and is open till midnight 2 a.m. for the clients.
What are the big challenges that you are facing today in operating your gyms?
The biggest concern or challenge that I feel today not only for our gyms, but for every business have been about how to deal with the crisis caused by COVID-19. The fear is still present among most of the individuals and they are continuing to hesitate coming back to the gyms.
How are you engaging with your gym members and what steps do you take for keeping them entertained and at the same time serious about their fitness goals at the gym?
We have been having personal one to one sessions with each of our clients by offering them counseling on a regular basis. This has helped them stay motivated during the sessions and I feel that this has helped them to stay serious about their health.
Are you currently offering any flexible payment options for the members of your gym, with COVID-19 causing a lot of problems for people and income generation becoming tough during this period?
We have come out with some offers such as allowing our clients to pay their fees through EMI/Paytm/Google Pay payments. Moreover, we have also introduced some offers, vouchers, cash backs and discounts for the clients based on their relationships with us and based on a certain criteria that have been adopted by us for each of our clients separately.
What are the favourite workouts done by most of the members at your gym?
I would say that the members at our gyms primarily enjoy doing strength training as well as cardio training and we also provide specialized training keeping in view their fitness objectives.
Do you suggest any food supplements for your gym members? Would you like to suggest any food supplements or tips for the benefit of our readers?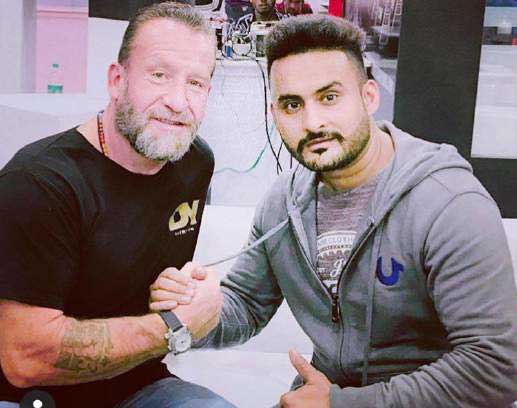 We would always suggest food supplements intake for our clients at our gyms only based on the food consumed by each client and according to the daily lifestyle practices that are being followed by them. Taking note of all these factors, we offer customized solutions for each of our clients My tips for keeping good health would be that each one of you must try and spend on yourself just like how we would like to spend on luxuries. Ultimately, it is your own body and if you are keeping good health, your life changes for the better and you will start looking more confident and life becomes more beautiful to live and enjoy. Lastly, I would say that it is always better to spend enough time taking care of your body today, rather than spending a lot of time and money in hospitals when you would have grown older.
Disclaimer:
The information contained in this article is for educational and informational purposes only and is not intended as a health advice. We would ask you to consult a qualified professional or medical expert to gain additional knowledge before you choose to consume any product or perform any exercise.