Whose parent doesn't want to send their kids at the best premium school well facilitated with sports infrastructure in the town?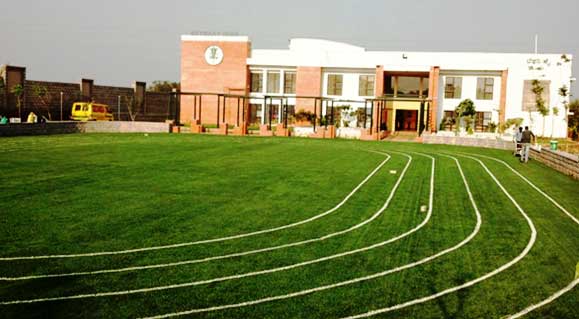 The question arises with the fact that the young kid is quite energetic in nature and there is a need to channelize the energy in a better way possible. It's also been seen and proven that the kid who is so much active on the field does respectively better in studies in comparison to those geeky students.
This is the sole reason why educated parents don't want to constraint their kids to be cuffed in studies only and therefore they are always in seek of school administration facilitated with utmost quality of extra-curricular activities primarily sports falls at first.
Taking such initiatives seriously, Sports infrastructure companies like Great Sport Infrastructure are transforming this opportunity into reality by delivering their solutions to different schools and colleges across the nation.  Increasing requirements from educational institutions have grown to form a significant portion of their yearly revenue.
In order to make such things possible, Great Sports Infra tries to put their initiative by delivering qualitative sports infrastructure service to a number of schools.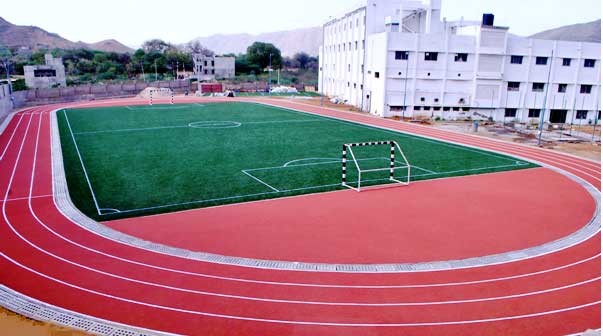 However, it was not same all the time despite of such advantages associated sports with the educational systems, there is an acute shortage of proper infrastructure in our Indian Educational institutions-both private and public.
Probably, one of the biggest hurdles in developing a sporting culture in our society and an age-old rudimentary cause why could not talents come up at the national or international platform, our society as well as government need to take care of it.
The government on its end was not so enthusiastic about other non-cricket sport until 2010, when India hosted Commonwealth Games in Delhi.
Marking a turning point for the Indian sports, Indian athletes won 6 medals at London Olympcis a list including : Sushil Kumar, Abhinav Bindra, Mary Kom, Saina Nehwal and Sania Mirza were born.
Since then, an increasing number of kids have shown inclination towards different sports, equally heartening is to see a growing numbers of sports facilities all across India. The government too has introduced numerous schemes to improve the status of sports infrastructure; noticeable among them is KHELO INDIA National Programme, a composite scheme of Ministry of Sports and Youth Affairs to promote sports in India, which received Rs. 1262.79 crore in the Union Budget, 2018.
The Government expects KHELO INDIA to scout young talents from schools in various disciplines and groom them as future sports champions. Talented players under priority sports disciplines will be selected by a committee and each one of them will be provided an annual financial assistance of Rs. 5 Lakhs for 8 years.
A former International Hockey Player and coach says, "KHELO INDIA programme has certainly provided the much needed booster to the inculcation of sports culture in schools and colleges, the success of recently concluded Khelo India School Games, 2018 speaks volumes of the transformation we are going through",.
The government seems to be serious in inculcating a sporting culture into the society, a fact noticeable by all. Educational Institutions in particular have sprung up to the forefront by increasingly assimilating international level sporting facilities at their campuses.
"I encourage my kids to participate in all kinds of sports activities, be it running, swimming, football, badminton etc. you never know what they are good at. The best part is, their school has great sports infrastructure facilities like 400m running track, artificial turf for football and modular sports flooring for basketball etc.", says Shiva Kumar from Hyderabad, a proud parent to his kids.
"Parents these days are super selective when it comes to enrolling their kids in a school; they want the best of both education and sports be made available to their ward. We have taken the initiative to provide good quality synthetic football turf, synthetic running track, modular sports flooring for multi-purpose games such as Basketball, Volleyball, and Tennis etc. Children simply love them", says M S Parswanath, Director-Projects & Facilities, Jain University, Bengaluru.
The Managing Director of Great Sports Infra, Anil Kumar says, "A significant part of our program is to offer appropriate solutions to schools. Our most popular range for schools have been our maintenance free artificial turf (FieldTurf), synthetic athletic track (Porplastic) and interlocking modular sports flooring (SnapSports), which are ideal for schools as they provide a multi-sport surface and which can also serve non-sports use".
Disclaimer:
The information contained in this article is for educational and informational purposes only and is not intended as a health advice. We would ask you to consult a qualified professional or medical expert to gain additional knowledge before you choose to consume any product or perform any exercise.