Having healthy foods is no more conscious but a conscience. In today's time, healthy food habits have taken over millennials. With all restaurants and hotels putting emphasize on healthy foods, gyms, and gym-goers taking a new route to have a healthy diet and food. Focusing all from the gamut of food one can have to keep self healthy and fit we chose Dry-Fruits to reign this segment in this issue. Throwing nuts inside your mouth every time has been a pass time with families and friends for ages. Nuts carry the accolades of being a superfood, nuts contain enriching nutrients that fight health issues and provide nourishment. And here you go, Just Munch on! The vitality of rich proteins, vitamins, minerals and dietary fiber – dry fruits- is delicious and complies with a healthy diet. Health experts recommend eating dry fruits like apricots, walnuts, and pistachios to stay healthy and fit. Here below we list down few must-have dry fruits which you can add to your daily diet and be fit forever:
Almonds

With containing around 576 kcal per 100-gram, Almonds are your best nut cracking your fitness goals. Being extremely nutritious in every bite, which you can assimilate to 20 to 30 grams Almonds are rich in protein, monosaturated fats, and antioxidants. Hence getting the title of Superfood! making them a superfood for those trying to lose weight. Additionally, almonds help maintain the wellness of the body by reducing LDL (bad cholesterol) levels and are zero cholesterol.
Cashew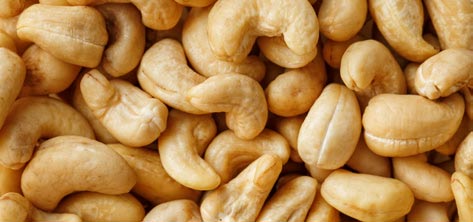 Containing a high level of iron, magnesium, zinc, copper, phosphorus, and manganese, Cashew should make space in your breakfast table. Each ounce of cashews (about 16 to 18 nuts) contains 160 calories, 5 grams of protein, and 13 grams of fat (most of it heart-healthy monounsaturated fats). Though few people have guessed or discussed of cashews being responsible for weight-gain, bur latest reports have unveiled unless taken in excess Cashews are formally a fit-diet and not a weight-gainer. Made available round the year, the nut has a great shelf life if stored properly. The nut and the fruit, both have multiple uses.
Walnuts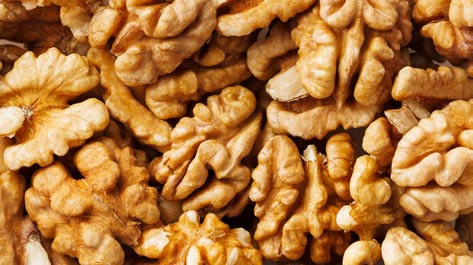 Containing over rich 654 kcal per 100-gram serving, walnuts are your real wall for building a fit body. They are considered to be great food that helps promote proper weight loss due to their composition. The basic composition of walnuts is 2 grams of fiber, 2.5 grams of omega-3 fatty acids, and 4 grams of protein. Walnuts also contain high levels of polyunsaturated fats – these decrease the risk of cardiovascular disease, keeping your heart happy! Walnuts are rich in healthy fats like omega-3, which boosts your strength and performance during aerobic exercise. According to the Institute of Medicine, an adequate intake of ALA is 1.6 and 1.1. grams per day for men and women respectively. A single serving of walnuts meets that guideline (8).
Raisins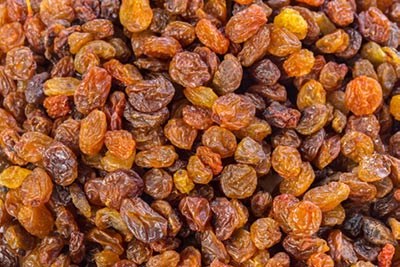 Raisins are packed full of energy, boosting not just your energy and stamina, raisins are rich in fiber, vitamins, and minerals. Having their ability to be naturally sweet, it brings smiles to your diet. It helps you build and workout for a better longer period of time. Raisins are high in sugar and calories. Raisins are also beneficial to our health when eaten in moderation. In fact, raisins can aid digestion, boost iron levels, and keep your bones strong. But eat them in moderation and don't go overboard. They help in controlling your blood sugar levels and beat cravings and all this helps in supporting your weight loss goals. Raisins can be considered to "gems" because of their nutritional value and health benefits. They are a healthy alternative to your unhealthy snacks! One must regularly consume raisins to maintain regular bowel movement. The fibers in raisins sweep away the toxins and waste materials from the gastrointestinal tract.
DATES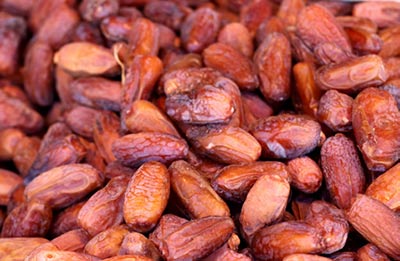 Sounding funny and partially true, Dates can help u during a good date(wink). And do you know that there are over 3,000 types of dates? They're usually classified based on their moisture: soft, hard and semi-dry. Dates are high in potassium, which is an electrolyte the body needs for good heart health. Potassium also helps to build muscle and proteins in the body. Being rich in Vitamin B5, dates contain about 282 kcal for every 100-gram serving. These provide your stomach with the longest satiety, making it a good snack option to prevent overeating and cheeky food cravings. Few consider Dates as a perfect pre-workout diet. Being just yummy and bringing warmth to you body in cold conditions, One ounce of organic Medjool dates (28 grams) contains 21 grams of carbohydrates. Carbohydrates include 1.9 grams of dietary fiber and 18.6 grams of naturally occurring sugars such as fructose, glucose and sucrose.
Apricots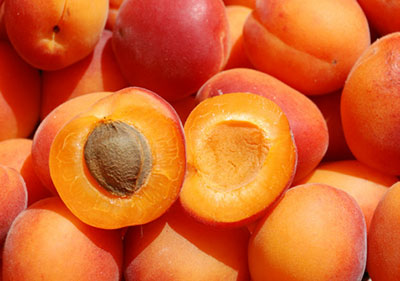 Apricots are a great source of many antioxidants, including beta carotene and vitamins A, C, and E. What's more, they're high in a group of polyphenol antioxidants called flavonoids, which have been shown to protect against illnesses, including diabetes and heart disease. Given that the fruit is high on fiber content, it helps to reduce the bad cholesterol content in the body, and that means your heart is protected. And at the same time, it increases the good cholesterol. Plus the potassium content in the fruit balances the electrolyte levels in our system, keeping our heart muscles in order. Any plant produce that contains iron has non-heme iron, and that includes apricot. This type of iron takes its time to be absorbed by the body, and the longer it stays in the system, the better your chances in preventing anemia. It's recommended that you take some vitamin C along with it to ensure better absorption of the non-heme iron.
Disclaimer:
The information contained in this article is for educational and informational purposes only and is not intended as a health advice. We would ask you to consult a qualified professional or medical expert to gain additional knowledge before you choose to consume any product or perform any exercise.