Dance is not only a beautiful form of art but an alternative way to stay fit and healthy. Dance and its various styles can really mesmerize every mind.
To look flawless in your dance movements you should be fit and flexible enough to carry out the beauty of every movement.
Of course, fitness is important in the dancing profession. And if you're not a part of this field still you can dance to keep yourself fit and healthy.
Here's Amy, a flawless dancer who talks about her combined fitness and dance in the chit chat with Sportz Business Magazine.
Q: The journey of dance from India to Australia?
I started dancing in Australia with dance groups and expanded into creating dance covers for social media. I grew my online channels, but collaborating with Indian – Punjabi artists and working with record labels in the release of new songs. For me, dance quickly propelled into a modeling career.
Q: The fitness mantra and diet you follow?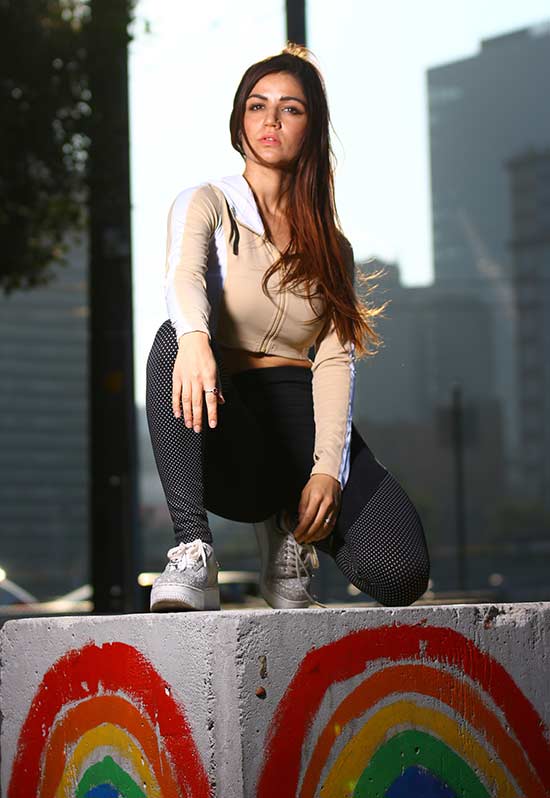 Photographer : Sunny Gill
INSTA ID – @photographersunny
Agency : Adore Model
INSTA ID –  @adoremodels.co
I do not believe in counting calories or being regimented. My rule is simple, just be moving every day. As long as I do some kind of physical activity daily. If I do not dance, then instead I will walk for a minimum of 5-10 kilometers. There is never an excuse not to do some kind of physical activity every day for at least 30-45mins. I also eat a vegan diet, which I have maintained for about 16years now. I became vegan for ethical reasons, but the health benefits have definitely been prominent for me. I eat relatively clean, regular small meals. People are usually shocked when they see me because whilst I am a model, I will be freely having coffee, cakes, drinking alcohol, chocolates, etc. For me, it is not about restricting yourself so that you be a size 0. True health comes from happiness and living a stress-free life. So, whilst it is important to exercise and eat well, what I feel is truly important is to enjoy life & don't let your diet take over the joy of living!
Q: The favorite and memorable Bollywood dance performance?
My most favorite dance performance I did was with Urvashi Rautela to release her new song, which I did in 2019 in Mumbai.
Q: How dance changed your life?
I have always danced, but particularly in the last few years dance became an imperative part of my life because it helped me to overcome depression, anxiety and I lost over 20kgs just from dancing. Dance completely changed my entire life and now dance is a regular part of my everyday. Dance led me to my modeling career and into music videos. I also love that dance provides you with an opportunity to express, yourself however you want, to try different things and lose your inhibitions!
Q: Inspiration and reason?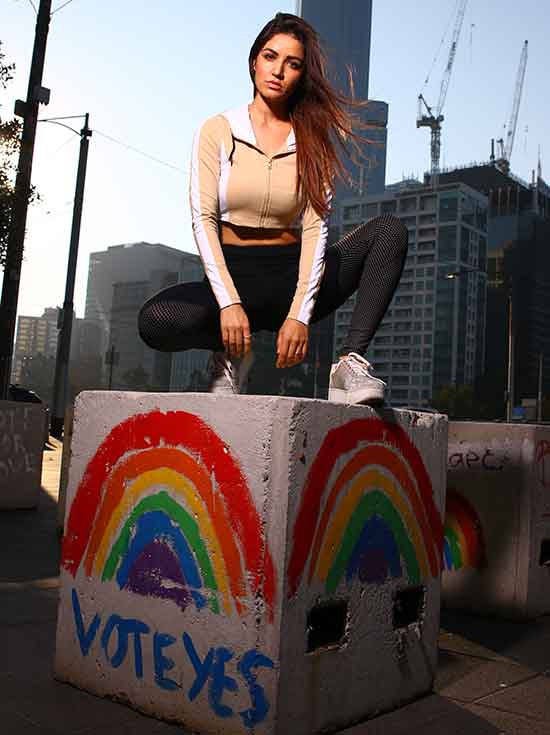 Photographer : Sunny Gill
INSTA ID – @photographersunny
Agency : Adore Model
INSTA ID –  @adoremodels.co
The inspiration behind dancing & creating dance videos is my love to perform and inspire others. Dance is a creative expression, and every time I am involved in a dance project, it is an opportunity to try a new way of expressing myself.
Q: How many Indian and western dance forms you know?
My favorite form is Bhangra and Bollywood-Femme. However, I do also know about commercial jazz and hip hop. I would absolutely love to learn the Bachata.
Q: Any new thing you've learned amid lockdown?
During the lockdown, I realized my love of sketching! I now tend to sketch quite a lot and I absolutely love it! Lockdown has been a fantastic way of slowing down. Usually, we can get so caught up in the hustle and bustle of life and lose our way a little bit, I think the lockdown has been a blessing in disguise because it has allowed us an opportunity to pause and reflect and try new things.
Disclaimer:
The information contained in this article is for educational and informational purposes only and is not intended as a health advice. We would ask you to consult a qualified professional or medical expert to gain additional knowledge before you choose to consume any product or perform any exercise.