The onset of the pandemic has created a sense of new normal everywhere. This new normal has been the toughest time experienced globally by many. The repercussions of this virus have left many standstills right from shutting down businesses to loss of jobs. Well, at times of such a volatile situation, where there have been reports of different strains of this virus altogether, we should certainly be taking the required step to keep ourselves vaccinated before it gets too late. It's good to be vaccinated because vaccines are the only tool to strengthen our immunity in order to evade any future external hits.
There have been many reports regards to the side effects of the COVID-19 vaccine, which is creating a ruckus and sense of fear to get our vaccine jab. With the help of this article, we will try to figure out the benefits of being vaccinated at the earliest and the necessary steps one should take, at the comfort of their home to curtail any possible side effects that might happen. Every medicine has its side effects and it varies from person to person. We have been always been talking about immunity and being staying healthy, so the more we are immune from inside the better healthy and fit we will be, and this can only be possible if we take our COVID-19 vaccine jab without any hindrance.
Benefits of COVID-19 Vaccine jab
There is a sense of fear among people related to the COVID-19 vaccine. This fear can only be abolished with adequate awareness and an increase in the number of vaccination drives. Despite having widespread ambiguity regards to the new COVID strains and also about the vaccination process; in such a scenario we should keep ourselves informed and should be ready to get our turn whenever the COVID-19 vaccine rolls out starts. Below are some of the benefits that will make you familiar to get your jab at the earliest.
1.) Reduces chances of re-infection– Getting vaccinated will certainly make you less vulnerable to viruses and pathogens that are constantly outside to make us ill. The shot of the COVID-19 vaccine will start producing the antibodies in our body. These antibodies are treated as a shield that will strengthen our immune system for any external hits. However, in such a case there are lesser chances of getting re-infected by COVID 19 again, thus reducing the spread of this virus and stopping its transmission chain.
2.) Ditching the Masks – Getting your COVID-19 vaccine jab will lead you to explore more and will allow doing things that have been stopped due to this pandemic. Well, being vaccinated you can gather indoors without masks with other people who are fully vaccinated. However, that doesn't mean that you will be reckless everywhere. There is a need of taking precautions in public places like staying 6 feet apart from others, avoiding crowds and poorly ventilated spaces, and washing your hands regularly. These kinds of hygiene practice make us less vulnerable to any type of diseases.
3.) A vital tool to stop the pandemic – According to reports and studies, it has been observed that vaccinated people who might have infected with the COVID earlier, have fewer virus particles in their nose and mouth and are less likely to spread it to others. However, with such circumstances, the transmission chain gets nullified making this pandemic to a complete halt. These studies seem important as having a COVID-19 vaccine not only protects you but also makes you responsible towards society in a broader way, and also limits the transmission of the virus to your loved ones and friends.
Best Ways to Curtail Side Effects of COVID-19 Vaccine
1.) Stay Hydrated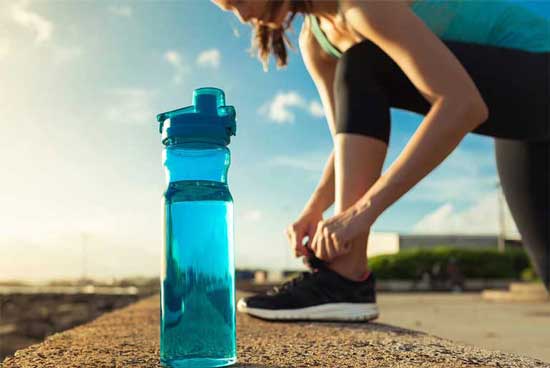 After getting your vaccine shot fever and weakness is inevitable on a very mild note as doctors confirm. To evade such discomfort, it is highly necessary to stay hydrated for 3 to 4 days after vaccination. Drinking water and consumption of hydrating foods is the best that can be done. As consumption of water is very necessary for our body, we should also keep a tap on safe and clean drinking water consumption.
2.) Usage of Ice Pack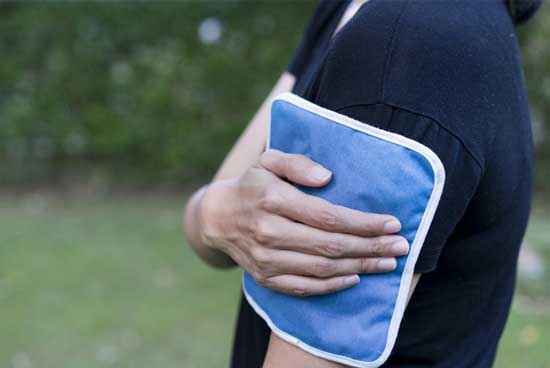 There is a possibility that you might feel irritation or pain at the vaccine injected site (especially on the arms). In such a scenario it will be difficult to move your arm and also to carry day to day basic activities. To curtail this problem try to apply an ice pack over the affected area of pain, this will certainly reduce the extensivity of the pain on your arm. While applying an ice pack one thing that should be noted is that the ice formulation should apply for no more than 20 minutes at a time, and can be applied several times a day.
3.) Occurrence of Fever
Post COVID-19 vaccine shot you might face fever or chills. There is no need to worry as these side effects are mild and have nothing to make you sick for long. To curtail such a problem, you need to take a rest. Rest is the sole key to evade such side effects. Try to take a rest as much as possible, do not overstress yourself and focus on rest. If the fever is annoying you a lot, then just pop a crocin or paracetamol. This will slowly keep off mild body pain and fever away.
4.) Consumption of Healthy Foods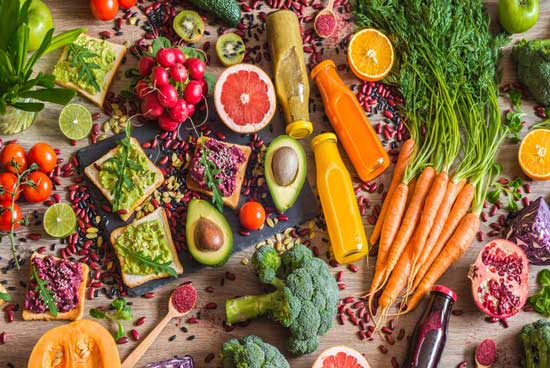 Your COVID-19 vaccine shot is just medicine to keep you healthy against this virus. However, if you want your vaccine to not put you in any unhealthy means, then try to eat some healthy foods. A healthy diet with all the necessary vitamins and minerals will certainly help you to stay fit and strong. Remember if we do not eat and drink, then our body might not able to use its natural stores of energy, protein, minerals, and vitamins, this may result in negative circumstances of weight loss and muscle loss.
Disclaimer:
The information contained in this article is for educational and informational purposes only and is not intended as a health advice. We would ask you to consult a qualified professional or medical expert to gain additional knowledge before you choose to consume any product or perform any exercise.