AN INTERVIEW WITH DR. CHIRAG SETHI 
He's the Founder of Classic Fitness Academy that has its headquarters in New Delhi, with some of its branches operating from a few more cities in other parts of India. Classic Fitness Academy had been the recipient of Fitness Excellence Awards and was adjudged as the "Best Fitness Academy" for the years 2017, 2018 and 2019 consecutively. Chirag Sethi holds a Master's Degree in Sports Physiotherapy as well as a Post Graduate Diploma in Nutrition and Dietetics. In addition to that, he has completed certifications from the American College of Sports and Medicine (ACSM) as well as American Council Of Exercise (ACE). He is now a council member of the Beauty And Wellness Skill Selection Committee that falls under "Skill India" or "National Skill Development Corporation" that has actively been devizing new educational programs that are connected to fitness education and approved by the government of India.  He has been ably guiding several fitness athletes all these years. Some of them have even gone on to become the winners of various medals and have brought laurels for the country. Claus from Sportz Business Insights had an exclusive and candid chat with Dr. Chirag Sethi who shared a little about his background and how he moved on from being a faculty and a manager in a fitness institution to becoming the owner of a Fitness Academy, in addition to the work performed by his academy for the students that included offering a comprehensive list of courses on fitness and nutrition supplements, the introduction of apps for students to help them gain easy access on their smartphones to a huge chunk of fitness related content and his role as the owner of a fitness academy in conducting events, offering career counseling, guidance, funding assistance as well as placements to students of his academy and a little more.
First of all, we thank you for sparing some of your valuable time for us! You have been quite active and busy with your work over the past few years. We felt that our readers should know you even better. Please tell us a little about yourself and what got you started in the fitness industry?
As many of you might know, I am Dr. Chirag Sethi and I am the Founder and currently the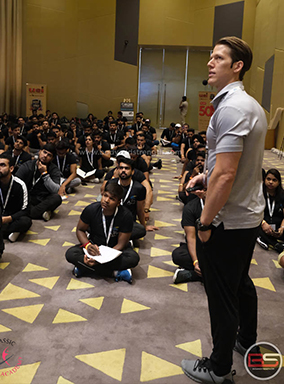 Managing Director of Classic Fitness Academy. I am happy to mention that Classic Fitness Academy was rated by "Fitness Excellence Awards" as having the best "Professional Training Facility" for the year 2019. When I had started this academy way back in 2009, I had observed the requirement for a qualified fitness professional in the fitness industry. At that time, there had been no full time study center and the academies had been taking classes at aerobic studios and in most cases could not even provide a classroom infrastructure. But this is not the case today and I can proudly say that all our centers have been properly equipped with the latest AV technology and the students are able to get a good feel of the campus at the time of enrolling themselves with the academy. 
What propelled you to start a fitness academy and when did it happen? Please tell us the purpose behind the setting up of this academy. 
Firstly, if I have to tell you about how it all started, I would say that it looked like a dream in the beginning. Initially, I started by sitting and teaching my fellow individuals who had the fire in their belly to achieve something in the fitness field and be recognized for their work as fitness professionals. To be honest, it was only a total gamble as I had by that time held a Bachelor's in Physiotherapy Degree (BPT) and had become a faculty as well as a manager in a fitness institution. I had to take a call at that time and that was how I started my company that came with a tag line "Make Your Dream Your Career" mainly because I too had done it the same way. In the same way, I wanted others too to get an opportunity to live their dreams as well. Before opening CFA, I had worked in a hospital and subsequently took classes for a few individuals at a college canteen. It was here that I could notice a spark in the eyes of some of my students who wanted to achieve something in their field. This had led me to start a fitness academy of my own and I named it Classic Fitness Academy. What I had once looked upon as a dream a decade ago had actually turned out to be an opportunity for many individuals in the years that followed that could help them make a career in fitness and also become a part of the fitness industry as Certified Fitness Professionals.
Could you elaborate a little on your business and the various training programs that CFA has been offering to the aspiring fitness enthusiasts out there?
Well, to begin with initially, we have the following courses such as:
 CERTIFIED PERSONAL TRAINER: In this course, we have provided individuals with the option of registering for the course in either online or offline mode, apart from offering them the option of choosing either weekday or weekend batches. The topics that we teach in this course are anatomy, physiology, kinesiology, psychology and a few more. We are officially education partners along with American Council on Exercise (ACE) by which a person would be able to obtain an International Certificate. We have also affiliated ourselves with European Register of Exercise Professionals (EREPS). In this case, a person is being offered with two certificates, the first being an International Certificate and the second one being a National Certificate. Additionally, you also obtain a Certificate of Membership and be placed in the category of a Level 4 Fitness Professional. Currently, our skilling partner is Jain University and it has been offering a Diploma in Personal Training for individuals. Apart from the above, a person also obtains a Completion Certificate from Classic Fitness Academy. So I would say that in effect, a person would be able to obtain more than just one certificate by attending a single course.
CERTIFIED FITNESS TRAINER: This course also provides individuals with the option of taking up their classes either through online or offline mode, apart from offering them the option of choosing either weekday or weekend batches. The topics that are being taught for individuals in this course would be quite basic and more or less akin to a beginner's course where you would be made to understand things right from scratch. In this case too, we are affiliated with European Register of Exercise Professionals (EREPS) by which two certificates are being offered to an individual, one being an International Certificate, while the other being a National Certificate. Apart from that, a membership certificate is being offered by them to individuals who will be placed in the category of a Level 3 Fitness Professional. Subsequently, a Certificate from NSDC would be offered certifying you as a National Level Certified Fitness Professional.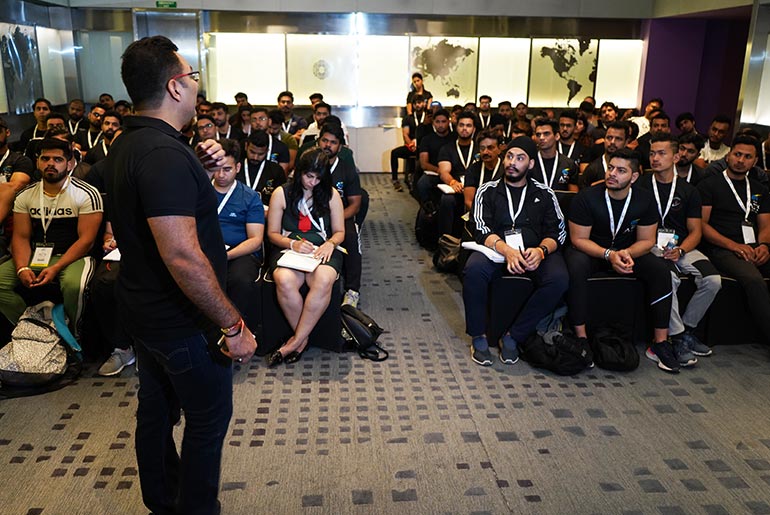 ESSENTIALS OF WEIGHT MANAGEMENT AND SUPPLEMENTATION: This course provides the option of choosing to enroll for classes in both online and offline mode for individuals. It also offers individuals the option of enrolling for either a weekday or a weekend batch. The topics that are being taught in this course are macro and micro nutrients, supplementation, menu planning and a few more. ACE offers a certification for individuals who actually get to be certified as a Nutrition Specialist. Apart from that, individuals would be offered a Continuing Education Credit (CEC) that actually helps them renew their ACE Certification. Apart from the above, a person also obtains a Completion Certificate from Classic Fitness Academy. In this case too, Jain University has been our skilling partner that offers individuals with a Diploma in Nutrition.
MASTER TRAINER: This is an exclusive course that we run at our academy, wherein, we undertake the selection of a few students. We take them through the entire process of how to become a Master Trainer. Now, I would say that a Master Trainer is primarily a teacher who teaches his students. There are 2 batches being conducted by us in a year. The classes are being conducted for a period of nearly six months, wherein, students undergo a rigorous training programme under my teaching and guidance. Their study in this case would be primarily about going in depth on each and every topic that they would have learnt as a fitness professional. I would end by saying that we also conduct a few Workshops on a range of topics that are being selected by us.
Would you tell us about the work that you have been doing on fitness nowadays with CFA?
Sure I will tell you, but this would definitely be a spoiler alert! We have already launched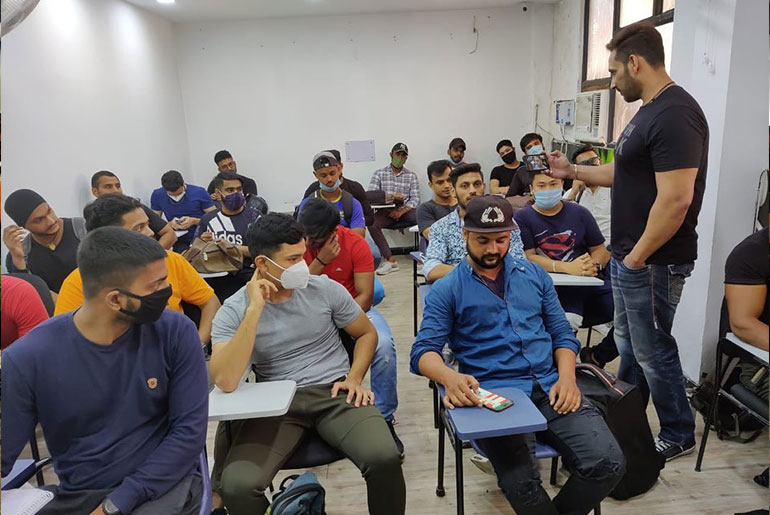 our apps, the first one is a Student App and the other being the Exam App. These would definitely be able to help students obtain access to their study material and appear for the exams easily. Besides, it is also packed with much more knowledgeable content, including videos shared by professionals and doctorate degree holders. This is not going to end here and we are going to have much more coming in for our apps that is certain to change the vision that we have for the fitness industry. We are looking at a future, wherein, our students would be able to keep their records and much more in just one place and would not have to worry about losing it anymore. Additionally, I am also working towards a few more projects that are connected to the courses that are to be offered, workshops to be conducted and the ways for obtaining sponsorships.
Would you be able to brief us more on what is the role played by CFA in offering support or assistance for individuals who want to make a career in fitness?
Well, I'll start off with my company's tag line "MAKE YOUR DREAM YOUR CAREER" that's exactly what we have been doing here at CFA. We are authorized education partners with American Council on Exercise (ACE) and European Register of Exercise Professionals (EREPS). Jain University has been our skilling partner and NSDC and Skill India happen to be our funding partners.
We at CFA understand a person's regular life and schedules and the struggle that one has to pass through. Hence, we have provided the option of both weekday and weekend batches both online and offline for individuals.
Lastly, I would add that we have been providing scholarship for students who have been passionate about achieving something in the fitness industry, but do not have the funds to help them pursue their dreams. Moreover, we have tied up with an NBFC company which has been readily helping students obtain a loan at NIL rate of interest. In this way, students can pay their fees in a period of 3-9 months at NIL rate of interest.
Can you tell us about the events conducted by CFA normally every year? What is the next big event that we should be waiting for in 2021 and how do you plan to reach out to the people in various cities?
CFA normally holds a lot of workshops. However, after the arrival of the pandemic, we had taken almost everything online. Currently, a person has a choice of attending the workshops either online or offline. The topics are also quite interesting. We have HIIT also known as High-Intensity Interval Training, Kettlebell Training, wherein, a person has 2 stages to learn about kettlebell as a sport and how a person can train his/her clients with kettlebell workouts. Moreover, supplementation is something that a lot of people want to learn about, as it has become an essential part of our lives. It talks about how we can cope up with many deficiencies with the help of supplements and much more and the best part is that we are not just limited to imparting theoretical knowledge. We run workshops on how to market oneself as a fitness professional, which helps a lot of students to understand the power of social media and how they can grow with the help of social media. We have a very interesting event called CFC Classic Fitness Champions, where a selective round of classicans join the event, share their experience and learn from the best in fitness industry.
We also did an event on the 18th and 19th of August, 2019 called as the ASIA EDUFIT SUMMIT, wherein, there were over 30+ national and international presenters from across the world and 300+ attendees for these sessions. We are soon coming with another session of ASIA EDUFIT SUMMIT in 2021 hopefully, considering that the pandemic settles down a bit and we can provide an amazing summit again where we all learn and grow in the fitness industry.
Finally, could you please share with us what's the way to go for those who want to regularly follow the latest happenings taking place at CFA?
 Yes sure! We are the only Institute in India with our own app for students and others. We have blogs, videos and much more on this one single app. You can download it from Google Play Store or App Store under the name of Classic Fitness Academy and we actually post quite a few interesting stuff on our social media profiles, especially if we talk about our Youtube Channel, a person can learn about some interesting facts and know the real difference between facts and myths in the fitness industry. People can find us on Youtube, Instagram, Facebook under the name "Classic Fitness Academy" and on Twitter and LinkedIn people can search us under the name Classicfitness4. We are also sharing our links for people to gain access to our website and social media platforms.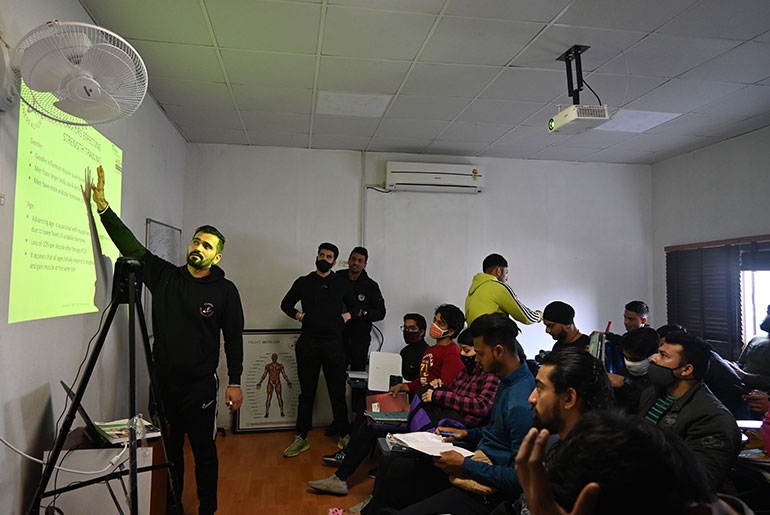 Last but not the least, we want to say that our social media channels have memes that you can relate to yourself, apart from some quizzes that can certainly open up your eyes, including amazing knowledgeable content that can help you grow smarter. Now, we have given you plenty of reasons to follow us.
Disclaimer:
The information contained in this article is for educational and informational purposes only and is not intended as a health advice. We would ask you to consult a qualified professional or medical expert to gain additional knowledge before you choose to consume any product or perform any exercise.