Our delicate immune system always needs good support of a balanced diet, to protect us from any sought of vulnerable diseases and viruses. The human immune system solely depended upon white blood cells that produce antibodies that help to combat bacteria, viruses, and other invaders. Consumption of a low-fat diet is beneficial as it has more effective white blood cells that help to strengthen immune defences. Having a low-fat, plant-based diet will be beneficial to boost immunity and evade all vulnerable diseases.
However, it has been seen that fibre-based diets are effective for weight loss and helps to combat constipation and digestive disorders. Any diet which is rich in fibre lowers down BMI, which on the other hand helps to boost immunity. A plant-based diet has also been shown to reduce inflammatory biomarkers. Many foods work wonders to boost immunity, as they are equipped with necessary vitamins which are rich in antioxidants that help to reduce oxidative stress and protect the body from illnesses.
How to Boost Immunity
Our immunity can only be boosted while practising some simple lifestyle changes that can do wonders for us. With the help of this article, we will figure out the lifestyle changes that you should adopt to boost immunity.
Having proper sleep – Poor sleep is the welcome pack of many health problems, including obesity and diabetes. Not having proper sleep will give you many health hazards leading to poor immunity. According to studies, our body heals itself with proper sleep, and if you are not following the same, then there will be a greater chance of a lack of immunity in your body leading to stress.
Consumption of Healthy Diet – Consumption of a healthy diet will help us to boost immunity naturally. Seasonal fruits and vegetables should be consumed as a mark to stay fit. A diet rich in antioxidants will enrich you to be strong, thus resisting all vulnerable viruses and infections. The more colourful your plate will be, the better your immunity will be.
Regular Exercise – A regular exercise will allow maximum benefits to make you healthy and also to boost immunity. A simple morning walk or any home exercise will allow better functioning of white blood cells. Having healthy white blood cells will help you to fight against viruses, bacteria and many vulnerable invaders that are constantly at their peaks to make you sick.
Taking Less Stress – Our busy lifestyle has made us stressful from all the circumstances. Well, it has been considered, that a human body under stress gets more prone to major diseases, thus making weak immunity. In such a scenario it should be our sole motto to practice yoga and meditation to get a stress-free life.
Top 5 Foods to Boost Immunity
1.) Citrus Fruits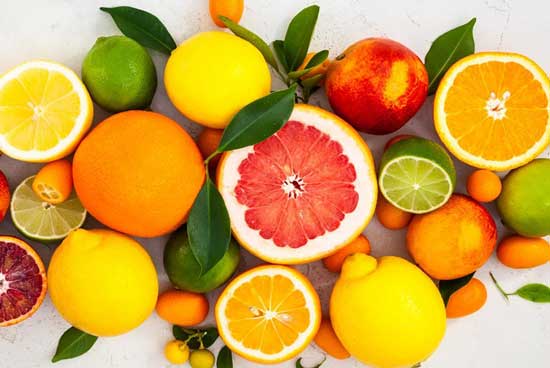 Citrus fruits grow on flowering trees and shrubs and have an excellent source of Vitamin C. Vitamin C is an ingredient that helps to boost immunity, thus making you healthy and disease-free. Besides all, citrus fruits have anti-inflammatory and antioxidant effects, which acts as a defensive mechanism to keep your body safe against any external virus hit. In the recent outburst of the COVID-19 situation, consumption of citrus fruits does a miracle to keep you safe.
2.) Broccoli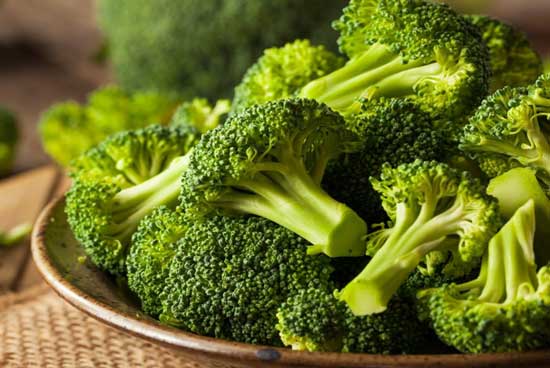 Broccoli is one of the best sources of antioxidants foods especially in vegetables. It has all the necessary antioxidants like carotenoids lutein, zeaxanthin and beta-carotene, which plays a pivotal role in fighting cancer and also boost immunity. Many antioxidants get destroyed by heat, but beta-carotene antioxidants become more potent despite cooking the vegetable.
3.) Garlic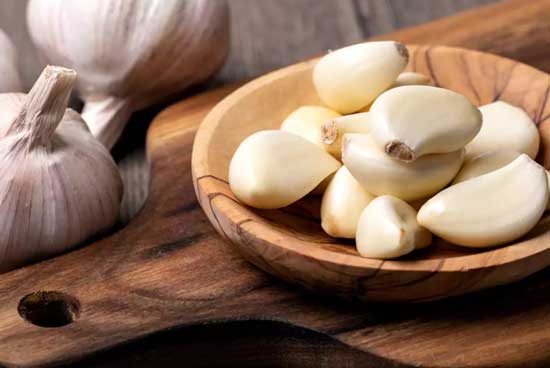 Consumption of garlic will be the best idea to boost immunity as it has all the necessary immune-boosting properties. It has been used as an antiseptic, antibacterial, and antifungal agent and also helpful to offer resistance to our body, thus destroying viruses and other disease-causing microorganisms. Having the ability to fight infections, garlic if consumed in a raw form, can destroy flu viruses before it gets transformed into the human body.
4.) Ginger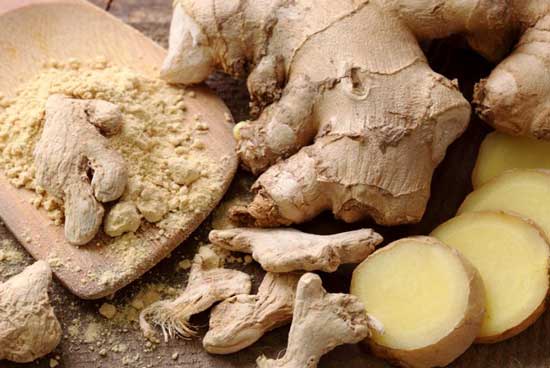 Ginger is the most traditional herb used from ancient times. A low immune system will make you prone to cold and flu, thus having various throat problems. In such a scenario, consuming ginger decreases inflammation and helps to reduce sore throat problems and inflammatory illnesses. On the other hand, ginger is also used as a medicinal in Ayurveda. In Ayurveda, ginger is an important ingredient to boost immunity, having anti-bacterial and anti-inflammatory properties, consuming ginger in a day will keep all of your immune-related sicknesses away.
5.) Turmeric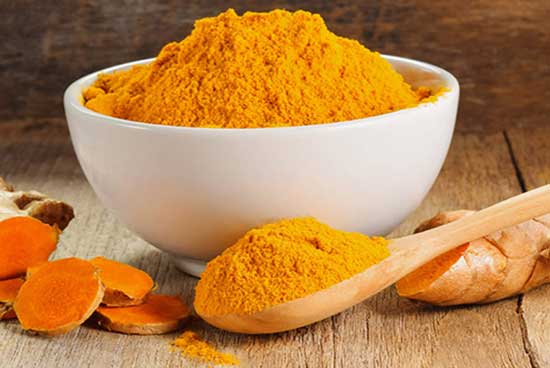 The golden spice turmeric has been used as a medicinal herb for centuries. Turmeric, being potent bold colour adds a unique flavour to many dishes. Turmeric contains curcumin, a compound that has been used as a medicinal aid for centuries primarily in Asian countries. Besides boosting immunity, this yellow colour ingredient prevents fatigue, irritation, muscle soreness, candida overgrowth and various infections. Not just that, turmeric has also been valuable in arthritis, as it reduces swelling and manages knee pain. The antioxidants present in turmeric allows destroying free radicals in the human body that damages the cells which cause various immune-related disorders.
Disclaimer:
The information contained in this article is for educational and informational purposes only and is not intended as a health advice. We would ask you to consult a qualified professional or medical expert to gain additional knowledge before you choose to consume any product or perform any exercise.