Manicure and Pedicure come under essential care for every woman. Manicure and Pedicure are the two different processes of the beauty treatment, that can be done either at home or at ladies' parlor. Quite in vogue, these beauty treatments have become some kind of luxuries for ladies these days.
Note: It is advised that you should get your manicure and pedicure done once a week.
Having manicure and pedicure on a regular basis shows how much you pamper yourself. Of course, it is a good thing to express love and care for your personal beauty and hygiene.
And a routine manicure and pedicure show your hygiene.
So apart from polishing and cleaning your nails, you can get many other health benefits through regular manicure and pedicure.
Yes, manicure and pedicure have other health benefits as well.
So let's get to know the Benefits of Manicure and Pedicure.
Here we go!
Benefits of Manicure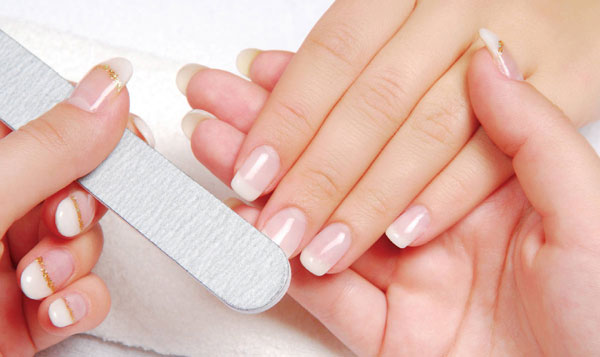 Your hands will look younger as regular manicure can reduce wrinkles from your hands. After attaining a certain age your hands start getting wrinkles and you try many things to ultimately get rid of them.
So manicure can give your hands a younger and healthy look that you always wanted.
The manicure will ensure your overall nail health. The manicure will clean your nails and skin. It will maintain the overall hygiene of your nails. Many housewives who don't get much time to take care of their nails and polish them with different exotic and beautiful colors can go to some good salons and get it done.
Benefits of Pedicure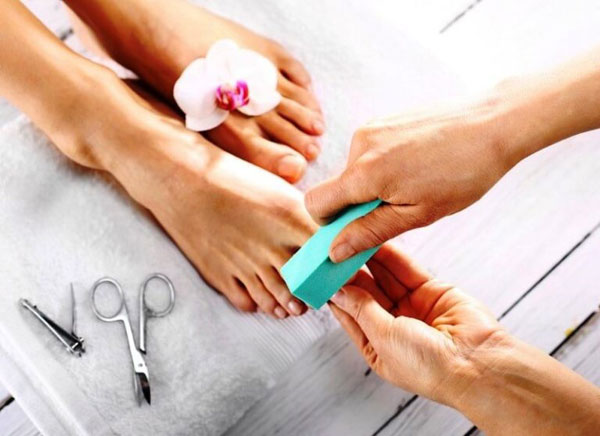 It helps in removing calluses on your feet. Calluses are caused by constant pressure and friction on specific areas of your feet. Getting pedicure done will remove ugly calluses and shoe bite scars from your feet.
Getting a pedicure can detect nail diseases at the very earlier stages. So that you can treat them better. Also if you have started developing any fungal infection it will get in the notice of your pedicurist.
Your feet will smell good. After getting pedicure your feet will not only look groomed but it will smell good and that's a really nice thing for every woman. The normal soaps and body wash doesn't provide lasting fragrance if you apply it to your feet. But getting your pedicure done can give you lasting fragrance for up to two days.
Common Benefits of Manicure and Pedicure
Manicure and pedicure help in increasing blood circulation. Apart from moisturizing, and hydrating, you will receive a relaxing massage for your feet and hands. Also, mani and Pedi improves in the mobility of the joints.
Manicure and pedicure will release stress and relax your nerves with the massage you get. Ultimately this will lead to a relaxation in your body.
When you will start getting a regular manicure and pedicure your manicurist will get to know about any fungal infection you are developing. After that, you can take precautionary measures to prevent any fungal infection in your feet and hands.
Having beautiful nails, hands and legs can boost your morale. You will feel confident if they are well-groomed and well maintained. Also, it will improve the health of your hands and feet.
Manicure and pedicure is an essential need for every woman whether a housewife or a college-going girl. We all need to maintain good hygiene for our hands and feet so manicure and pedicure is a must for everyone.
Find a good salon near you to get the best service.
Disclaimer:
The information contained in this article is for educational and informational purposes only and is not intended as a health advice. We would ask you to consult a qualified professional or medical expert to gain additional knowledge before you choose to consume any product or perform any exercise.