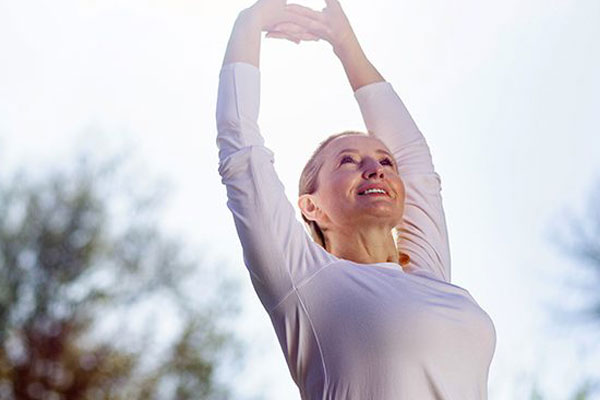 The season is changing. We are shifting from summers to winters. The winter season is surely loved by many people. The cold winds, the wait for sunny days, the foggy days and the relaxing warm tea is surely in the checklist of many people.
We always think to enjoy the changing season changes fully. But unluckily we all fall ill. And we are always not careful about our health in the season change.
Change in the season comes with many diseases. From small to major health issues. Everyone intends to keep themselves healthy in the changing season. Though we always talk about precaution is better than cure. But no one takes prior precautions and mostly no one is accurately aware of what precautions should be taken to keep the healthy in-season change.
Let's talk about some of the precautions and steps you can take to keep yourselves healthy in-season change.
Let's Start From Morning Routine
Get up on time for not being late for office and colleges. Don't be lazy. Drink one glass of room temperature water before brushing your teeth. As when the season change from Summer to winter the common problem of cold and cough and blocked nose starts. Water does not allow your nasals to dry and dust to stick on it. Water will also maintain an adequate water level in your body.
You can also drink lemon juice for better immunity and an adequate amount of gain in vitamin c. This really helps in keeping you healthy and far away from cold and coughing issues.
After bathing makes sure you step out with dry hairs as if you go out with wet hairs there are chances that you hit cold winds and get ill. Wear light full sleeves clothes if you are traveling by any vehicle that allows air to pass in and touch you. You can also cover your ears with some scarves to prevent yourselves.
Don't skip wearing socks. And also wear clean clothes.
Golden rule:- Wash your hands frequently. Or before having anything. You can also keep sanitizer with you.
 Let's Talk About Your Afternoon Routine
Have as much as fruits as you can. Make sure the fruits are fresh and washed properly. If you are a student or get time in the afternoon you can also sleep to complete your sleeping hours. Avoid drinking cold water. Choose room temperature water for consumption.
It's great if you have freshly cooked food as your meal. Also, enjoy warm delicious food.
Let's Talk About Your Night Routine
Eat light food. Don't overeat to maintain good digestion. Drink a full glass of water before going to bed. This water can be a little warm if you wish otherwise room temperature water is suggested.
Don't use a/c in the season change. Use fan that too a normal speed or at a lower speed if you feel cold. You can use thin blankets as well if you feel cold. Avoid having direct contact with the wind of the fan.
What are you assuming that is it sufficient to be healthy in the season change? No exercises are always mandatory for good health.
I won't suggest thirty to forty yoga postures or exercises. I will suggest two most beneficial exercise that are less time consuming, easy and gives great benefits.
Pranayam
This yoga practice will simply stabilize your mind and body. It makes you feel calm and comfortable. It is a breathing exercise and helps in better respiration.
Better respiration leads in better blood circulation and also helps in controlling blood pressure.
Suryanamaskaar
It is an exercise that stimulates your whole body. It helps in better blood circulation and also keeps equal blood flow in every part of the body.
It also releases your joint pain and makes you feel comfortable and relaxed.
So precaution is better than cure. Follow these daily routine habits to keep yourself healthy in the season change. Don't ignore. They are really necessary for your better health and immunity system.
Disclaimer:
The information contained in this article is for educational and informational purposes only and is not intended as a health advice. We would ask you to consult a qualified professional or medical expert to gain additional knowledge before you choose to consume any product or perform any exercise.