We all have heard the story of Laila Majnu once in our life. Have you ever thought that if they were a part of this generation how they were supposed to be? Well, we know a versatile actor who has played the on-screen role of Majnu that has mesmerized and enthralled everyone.  Avinash Tiwary, the on-screen Majnu is also known for his highly appraised roles for his projects like Bulbul, and Girl on the train. Recently the Cine star has gone through heavy body transformation back to back for all his roles for his characters. Avinash is a fitness enthusiast and has been a recreational martial artist.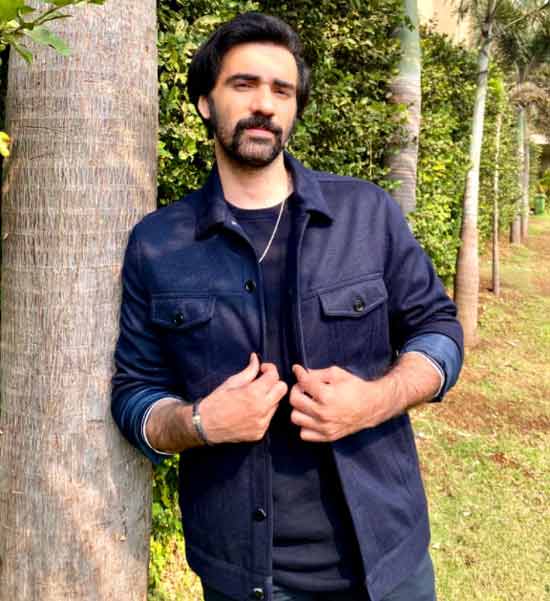 During the chit-chat with Paayel from Sportz Business Magazine, Avinash Tiwary revealed his tremendous transformation for his highly appreciated role of Majnu followed by his other hits including characters in Bulbul, Girl on the train, and Ghost stories. Avinash has spoken his heart out about his daily diet and workout love. He also talked about his upcoming project, Dongri to Dubai, and gave a special fitness message in his own style.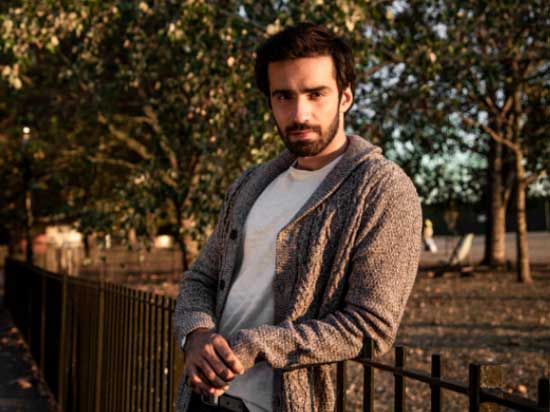 Q: How you define Fitness in your life?
My basic understanding of fitness is strength, stamina, flexibility, and endurance. These are the four aspects of fitness according to me which everyone should work on and follow. Everyone should keep building on their strength, stamina, flexibility, and endurance and are the parameters as per my concerns.
Q: Being a part of the entertainment industry, How you manage your work and personal time?
I am an actor and I need to be fit to execute my job. However, my industry has made people responsible for that fitness six packs abs that I had once in my life but I don't believe this is the meaning of fitness. I am an outdoor person who loves running, do martial arts, and love to do physical activities that don't require a gym. I believe in hitting the gym only when I need to make a specific body for my character.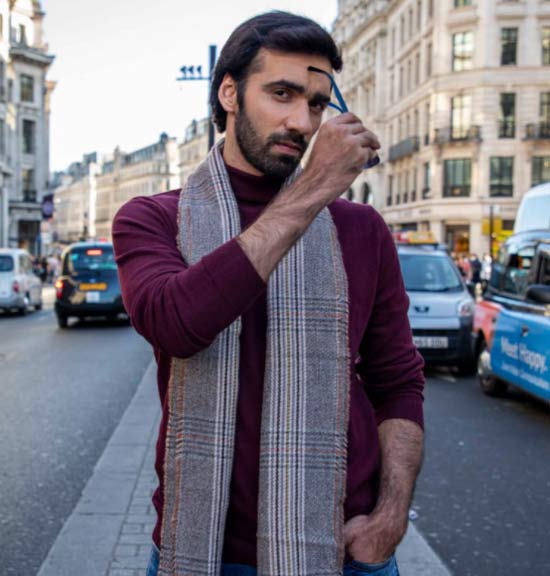 Q: For playing the role of Majnu you went under a body transformation so kindly shed some light on it.
Majnu has two parts wherein in the second part you really have to look weak. When we started shooting I got guidance from my director that in the first part Qais needs to look heavier and build muscle and get in size. Later when we did the look test in the same body size for the second part of the film it didn't fit right. So now for the second half that was shot first, I had to lose a lot of weight and the right way was to not eat anything. In my opinion, there is no such right way to look weak so for that, I did a lot of running and came to one egg white in a day, carrot and some salads and chicken clear soup. It is not at all advisable to anyone as I am still dealing with complexities. I switched to fruits and a low diet to stay in energy and yet look week.
Next was to shoot my first half of the character viz Qais and we didn't have the luxury to shoot it and take 6 months. I was given only 4 days half to come back to the initial look which we decided for the first half. Due to lack of time, I only did was eat and sleep. Only four days break was given to me between the first and second half. At last, I still suggest that this is not advisable to anyone as it has many consequences.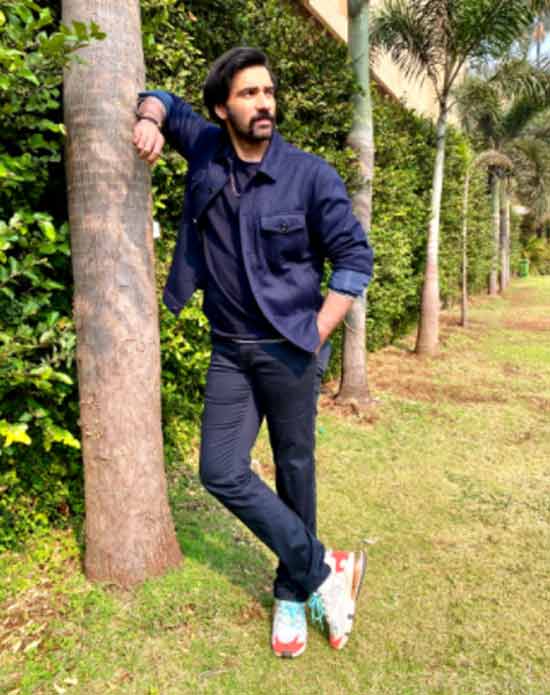 Q: What are your fitness goals?
My fitness goals are to maintain my strength, stamina, flexibility, and endurance. Shaping my body required for my roles and I don't want to have one consistent body and believe in adapting and maintaining my fitness for my work.
Q: A few days back, you were seen doing martial art on your Instagram story. So is it something about your upcoming project?
I have been doing martial art for a couple of years and as I have an injury and not doing kicking these days so I am doing that stick work to keep myself fit and active. I have been practicing martial art since 2008 on an on and off basis.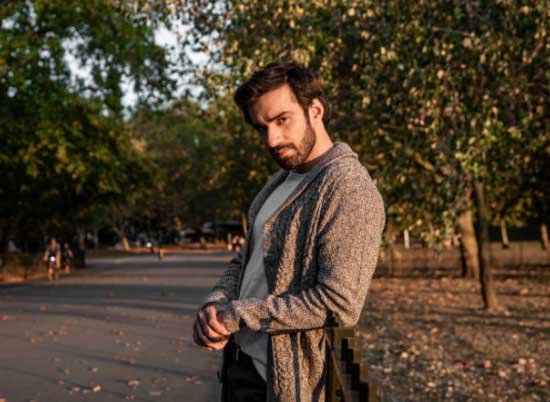 Q: What is your favorite diet?
I stay with my parents and everyone who stays with your parents, it becomes the most difficult task to manage their diet. For a long period of time, I used to cook for myself and if I am not cooking then I stick to the home-cooked food. I love what my mom cooks. If I am on a focused diet then I take a slight heavy protein diet as I have to cut on my carbs and fats. I majorly follow the balanced diet and not a fan of trendy keto and the rest of the diets. I believe in intimidate fasting and I am practicing it on an on and off basis since 2016.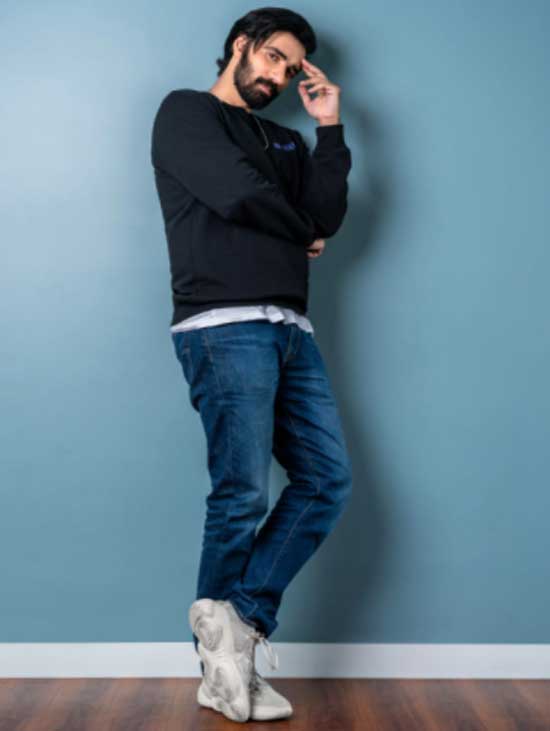 Q: What all you do to balance your mental wellbeing as you have to play so many roles that need mental peace?
There are few things that stay with you after the character but according to me it only takes a week to get out of it and start all fresh. I don't feel it as baggage.
Q: What are your upcoming projects?
I am working on a new project viz Dongri to Mumbai and the rest will update once the official info is out!
Disclaimer:
The information contained in this article is for educational and informational purposes only and is not intended as a health advice. We would ask you to consult a qualified professional or medical expert to gain additional knowledge before you choose to consume any product or perform any exercise.