In this male dominating society, it is hard for a woman to stand out for her dreams and passion. She has to face many things in order to achieve what she wants! It becomes more difficult to complete and live her dreams when she is a mother and a wife. Luckily, society is changing and now with a lot of courage and determination, many women are breaking the glass ceilings and balancing their profession and family. Yes, she can do anything!
A woman can play multiple roles and balance her responsibility simaltaneously! Here's the proof! Diksha Chabbra, an Online trainer and Sports nutritionist, Founder of Diksha Chhabra Fitness Consultations in conversation with Paayel from Sportz Business Magazine has revealed the struggle she did in the fitness industry and her passion about fitness.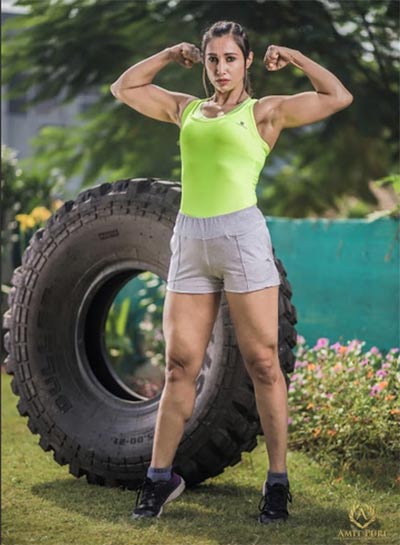 Q: Can you share your trivia to be the Mrs. India Earth from a homemaker?
After I lost weight approx 35 kgs in a year, I was glooming with new confidence and chose to showcase my achievements at a respectable platform. Although it wasn't planned when I saw the entry opening for Mrs. India Earth. I knew this is what I want to do to give direction to my ambitions in the future.
Q: India has become more conscious of fitness so according to you how? Is this revolution going to change the fitness industry?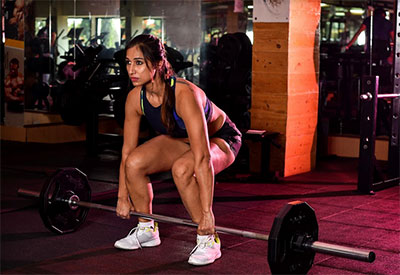 I think awareness regarding a healthy lifestyle through media platforms, social media, and success stories of many such inspirational stories like mine made people believe that a healthy lifestyle is possible and accessible. With my website, social media platforms, and brand, I try to ensure that the Perspective regarding fitness should change. It should not be about rigorous Workouts and stressful diet rather it should be making peace with healthy choices and enjoying the process.
It has already started to change esp in the space of virtual fitness. You can see many experts/ apps and brands trying to grow through virtual space more so after the pandemic. It has opened many new doors for professionals also provides ease to the consumers to adapt to the lifestyle at their own comfort, space, and time.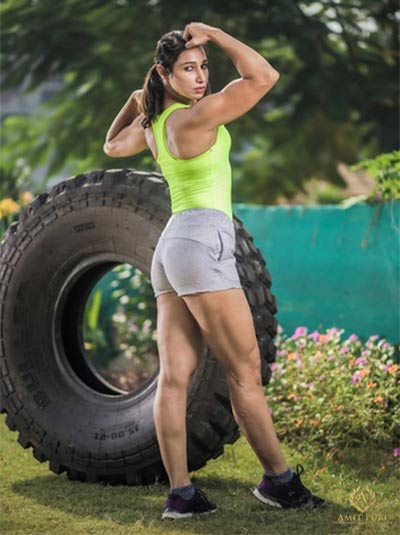 Q: Being a woman, what kind of hardships you have faced in your profession?
When I started three years ago.. women in the gym working out with weights and training others was not a very welcoming idea. It was a male dominating industry and it is still one however, things have changed in a positive direction within a short time. I see many counterparts with me who are training people and making names beyond their genders. It took time to earn that kind of respect and trust because strength training was always a sportsman associated themselves more.
Q: How do you incorporate fitness while upbringing your young ones?
I try to make it a fun activity with him like we play games, race together, or challenge each other to perform certain Exercises and enjoy it thoroughly. My son sees me and tries to replicate lifestyle be it healthy eating choices or performing any physical activity.
Q: How do you believe health and fitness are important post-pregnancy?And how did you maintain your fitness post-pregnancy?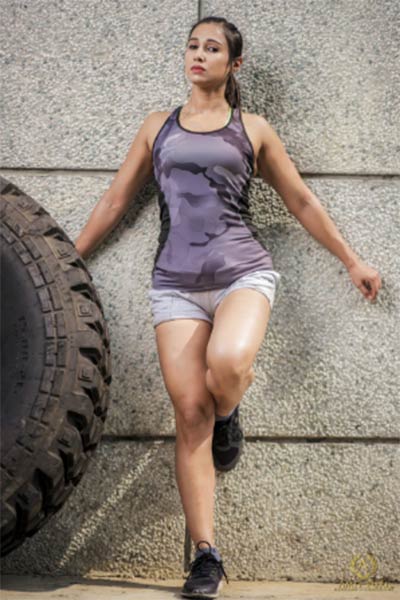 A woman goes through a tremendous transformation during and after pregnancy both mentally and physically. A lot of things are beyond their control and it takes time to align things together. With an early introduction to healthy eating and regular Workouts help her to streamline things better, gain back strength stamina, and fix hormonal changes faster.
Post-pregnancy is not the time to do anything extreme. Giving birth to a human takes a lot from a woman's body. It's always one step at a time. Making small changes in your diet, eating wholesome meals, regular meals and home-cooked recipes with light Exercise and proper rest is the first step towards getting back in shape.
Q: Being a woman in a male-dominated industry how will you quote the status of women in the fitness industry?
Like I mentioned earlier, when I started women were seen with lots of doubts because the profession has been always male-centric. Earlier women were not taken seriously in terms of weight training moreover if you were trying to establish yourself as a subject matter expert, people didn't want to put their money on a woman. Even women too thought that male trainers have more experience and accountable. But the scenario has changed in recent few months. When they see results when they see more success stories and growth of an expert irrespective of their gender. They want to train under someone who can understand the issue and provide a solution to it.
Disclaimer:
The information contained in this article is for educational and informational purposes only and is not intended as a health advice. We would ask you to consult a qualified professional or medical expert to gain additional knowledge before you choose to consume any product or perform any exercise.