Consistency and self-confidence are the most essential tools to survive in this world of cutting-throat competition. As 'life is not a bed of roses' there comes millions of hurdles in everyone's life, and the one who surpasses all such odds being-strong emerges as the real hero or the warrior. No matters what turf god gives you to perform, you need to perform over it, that's how you can make a difference.
Following the same trend, we have Ahmad Al Marzooqi, UAE's first celebrity blogger who has proved that if you have faith and dedication to achieve somebody nobody can turn you down in reaching your goal. Recently honored as the Global Peace Ambassador, Ahmad can be a real inspiration for a lot, who has ever been through odd like obesity and body shaming. Ahmad Al Marzooqi who hosts an IG TV Chat Show 'Chai With Ahmad', has recently collaborated with International Iconic Award. In an exclusive interview with Paayel from Sportz Business Magazine, Ahmad reveals more about how he stood against body shaming and obesity.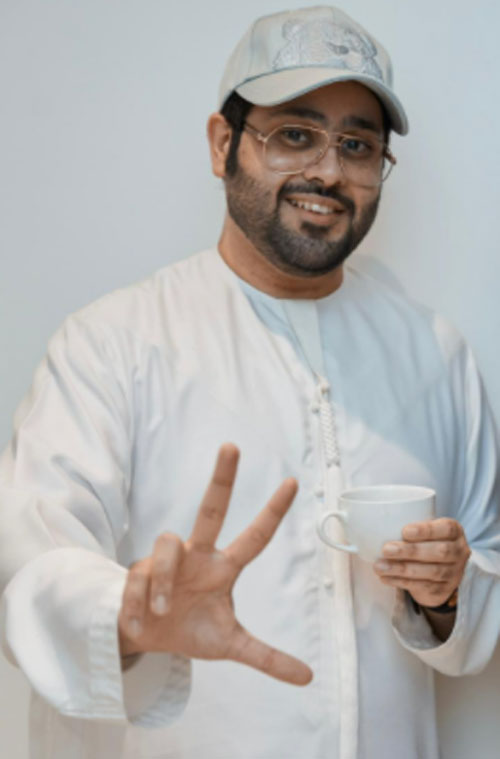 Q: Tell us about your journey from being obese in childhood to the UAE's first celebrity blogger.
My childhood wasn't an easy one and I wasn't a fun person that every person wants to hang out with. Of course, being obese, has a lot of disadvantages and what I faced most was that I wasn't able to participate in sports during my school time amidst all those odds, the good thing about me was that I had a good communication skill. In my later part of life, in my college days to be precise I started to work on myself. I really cut a lot of weight and worked out a lot and shed almost 35-40 kgs. I don't believe in stopping. I am still working on myself to enhance my physical wellbeing.
Q: You have been traumatized in your childhood and gone through phases of body shaming, how did you manage to stay motivated and stay strong?
I was body shamed a lot. If you accept your reality and once you start loving yourself for what you are, it will definitely motivate you to develop yourself. I wasn't a person who wanted to go to the gym and look thin. I didn't care a lot what people think of me. I think if people are loving then they will love you for what you are. All you have to do is that you should love yourself. This will keep you strong and confident.
Q: Being a celebrity blogger, what fitness awareness message you want to disseminate for all?
I am very well balanced and the most important thing is to be 'confident'. The word I want to spread is to love yourself and do yoga. These two things are going to help you. I have too started doing yoga. Once you start loving yourself you will realize how precious you are and that will boost your confidence.
Q: You have been honored as the Global Peace Ambassador so how do you see, peace can prevail in the world?
We need peace, relaxation, and love for each other by spreading humanity. Spreading love won't cost you anything. The world has not changed but people have! Bringing a smile to everyone's face is really precious and we all should take steps towards this. Do whatever makes you happy and helps you to improve your mental wellbeing. For physical wellbeing, we all must practice yoga. However, when I was in college I used to do a gym, had oil-free food, and a healthy diet. Everyone should take care of themselves in terms of mental and physical wellbeing.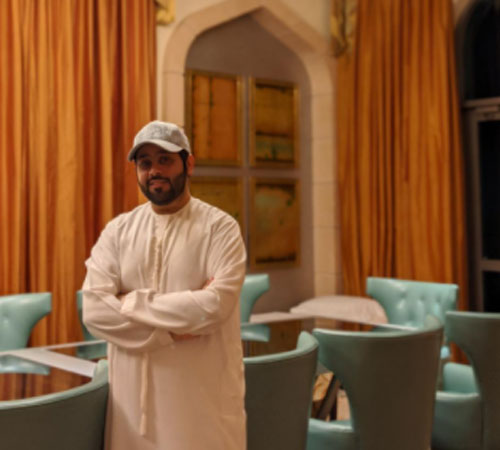 Q: Being a global peace ambassador if you want to influence people towards fitness and mental peace, how will you do it?
Dancing will help in circulating blood more in your body. It will really help you to stay fit and active. So I collaborated with Salman and danced with him. We uploaded my dancing video on my digital platform "Chai with Ahmad" which went viral. So we all should start dancing and apart from physical benefits, it will also release your stress.
Q: What fitness regime do you follow?
You need to have the motivation to start anything at any time. I am planning to go out for yoga sessions and dancing. For the coming period, I am really having the vision to build up myself.
Q: According to you, how 'Chai' can be a beneficial thing for healthy living?
I can't start my day without a cup of chai! I prefer to have ginger tea and we all know ginger is beneficial in removing toxicity from our body. It gives you energy. Here in Dubai, we also prefer to have black tea and Peppermint tea that is beneficial for our skin. So, if you drink chai in a balanced manner it will give you several benefits.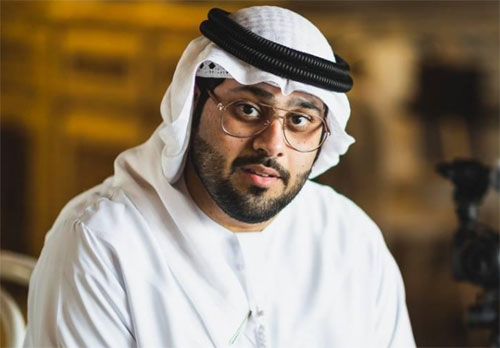 Q: If you get a chance to motivate people towards fitness from your digital platform 'Chai with Ahmad' how would you do it?
I started a music video shoot with Salman Yousuf Khan, a Bollywood choreographer as well as the winner of 'Jhalakh Dikhla Ja'. Once the video releases, people liked it and appreciated it a lot, and that eventually power boosted me. I think 2021 will be more about music videos, more about dancing. I really love dancing especially the Bollywood ones like with Yousuf Khan and other instructors. I believe dancing is important for fitness. It releases your stress and makes you active. With my platform Chai with Ahmad, I would love to encourage people to dance to stay fit and active in the upcoming year.
Q: What are your fitness goals for the new year?
My fitness goals will be that I will do more yoga and dancing in my daily life schedule. I will look up a healthy diet plan. Even I can follow partial diets. I will add more fruits, veggies, and soups to my daily meal.
Disclaimer:
The information contained in this article is for educational and informational purposes only and is not intended as a health advice. We would ask you to consult a qualified professional or medical expert to gain additional knowledge before you choose to consume any product or perform any exercise.