We may switch to different career profession in our life due to our interests and passion to follow. But have you ever, imagined a model becoming an athlete? Or an actor doing something rough and tough sort of stuff? Seems funny, but there are few inspirations around us that have brought such transition in their profile.
Women can do anything and Aditi Patankar Gupta is a live example for the saying. Aditi Patankar Gupta, a model who has landed straight from the world of glitz and glamour to the F4 race track, is an inspiring and amazing character, that every woman would love to listen about.  Being an F4 Racer,  she is putting in her efforts not just to master her passion for motorsports, but also to encourage and motivate other women to take up motorsports professionally. When it comes to fitness and health, Aditi's fully shaped body is the proof. Being a model, she has maintained her body in shape and now when she has switched to motorsports, she has a more holistic approach to be mentally and physically fit.
Here's Aditi Patankar Gupta, a true inspiration for every woman who is doing something out of the box and is breaking stereotype myths. In an exclusive interview with Paayel from Sportz Business Fitness Magazine, Aditi Patankar Gupta talked about her profession and fitness.
Marking a bold move, what made you venture into this genre of sports, F4 racing?
I and my husband have always been following F1 for years now and probably this was also one of the core reasons to push me towards motorsports. I have been riding bikes and driving around for fun and love, but to take this to another level I got lucky and found a way to move in the right direction.
What kind of fitness regime do you follow to stay ahead on the track in the racing sport of F4 racing?
You need a lot of mental strength and stamina to run races back to back in the racing gear. To stay fit, I do take out time twice or thrice a week to keep up with the fitness requirement.
Being a part of an adrenaline gushing sport, how do you take care of mind and body?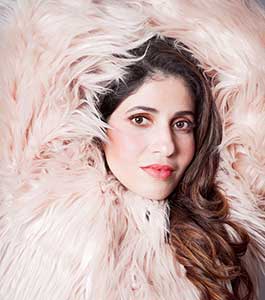 As a person, I am very calm and composed, and fun-loving, which just helps me to be in the momentum to drive during the races. There is immense focus required and being the first year it equally important for me to acquire more knowledge of the engine I am driving with. Usually, you tend to lose weight and get dehydrated so having a balanced diet and considerate nutrition is required throughout.
Where do you see the stature of F4 racing in India?
It is evolving, men and women are participating at a larger scale. Even though motorsports is an expensive sport, there are ample avenues to promote yourself and find sponsors who can be a part of this journey. In India, it is very much moving in the fast lane, and in no time we would have more performance-oriented drivers who would get the right kind of training and cars to make a mark internationally year on year.
What is your diet, in general, to stay fit and active on the track?
Keep the diet light is very much required. I tend to eat a lot of nuts, juices, and chocolates to retain my energy and sugar levels. Apart from that, a usual meal with fewer carbs is something I prefer. There are no specific rules to your diet but a workout is a must to increase stamina and support the action on the track.
What are things that you are up to this year at any major sporting event?
Being a part of the J K Tyre National Racing Championship was incredible. There are few upcoming races that I would be looking forward to considering my work and personal schedules. There is a lot of practice to happen this year to aim higher.
Disclaimer:
The information contained in this article is for educational and informational purposes only and is not intended as a health advice. We would ask you to consult a qualified professional or medical expert to gain additional knowledge before you choose to consume any product or perform any exercise.