Wafadaari Bohot Kutti Chiz Hai!
Hum Apni Nibha Rahe Hain! Aap Apni Nibhaiye!
The above-mentioned dialogue of Aasif Khan aka Babar Khan from India's most wanted web series Mirzapur is still echoing in our minds. No one can forget the pivotal roles of Babar and Maqbool from Mirzapur. With the silent but popular role of 'Babar Khan', Aasif is ruling every web series lover's heart. In 2020, Aasif Khan has emerged as the favorite face of OTT platforms by working with some major hit web series. Notably, he was a part of popular OTT web series including  Jamtaara, Panchayat, Pataal Lok, and both the seasons of Mirzapur. He is known for his stunts, styles, and the savage style of holding guns and shooting rivals of Guddu Bhaiya. Fans also admired his physical transformation from Mirzapur season 1 to the latest season 2.
In a fitness-centric conversation with Paayel from Sportz Business Magazine, Aasif talks about his acting journey, physical transformation, diet, and more.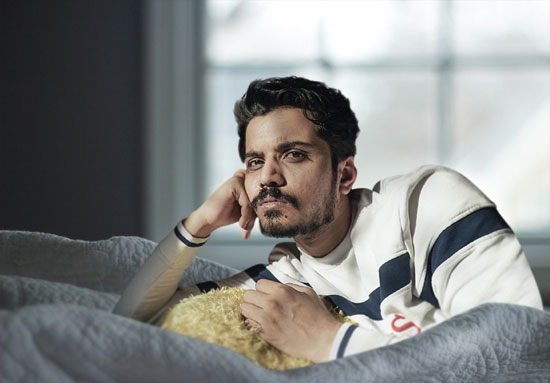 Q: Being from a middle-class family, What kind of struggle you face to mark your position in the entertainment industry as an actor?
I don't frame my journey as a struggle rather as a learning lesson. My acting journey of more than eight years was the best learning lesson that no acting school can teach. I belong from a very small town named Nimbahera, Chittaurgarh district, Rajasthan. I belong to a middle-class family and would like to share a funny incident that when I entered the industry and started giving auditions for the various role, the cast director and producers used to call me 'not fit' that at the moment, I thought that they are trying to say that I am not physically fit for the role.  
However, later I realized that they meant to say that I am not fit for the role.
I came to Mumbai in 2011 when I didn't even pass my 12th class. So, I took a reverse gear to my hometown and started doing theatres for 6 years. I came back to Mumbai in 2016 to again start my career and my debut role was Babar in Mirzapur on the OTT platform and my debut film was India's Most Wanted.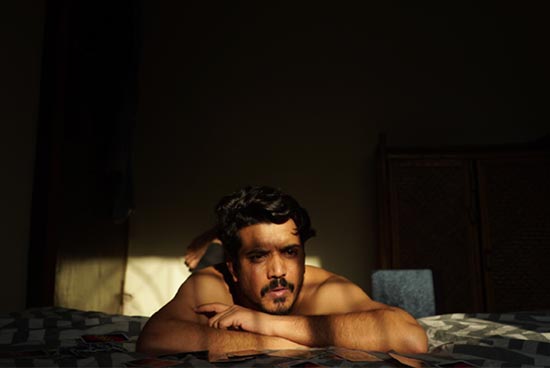 Q: You are known for your Wafadari in Mirzapur 2, so can you tell us how wafadar is Aasif Khan for his fitness?
Fitness is really important for everyone. We all should be wafadaar towards our fitness and health. I do take care of my fitness a lot. Along with that I balance and try to match my physique with my character as well. For my upcoming movie, Paglet which is going to release soon I gained weight and switched my diet, and had carbs and fats. Whenever I feel my character demands any fitness transformation, I switch my fitness routine accordingly.
Q: You have been a part of so many popular web series like 'Pataal Lok, Jamtara, Panchayat, Mirzapur, and more. So how do you manage your fitness routine for every role?
Whichever character I play, I try to understand what exact look my character demands. I do my workout according to the demand of my character. Of course, we can get the look with hair, dress, and makeup but physique is the only thing where we need to do hard work. Just an example, when I was shooting for Most Wanted, my character's age was 22-year-old so I started with running and a proper diet to look like a young 22-year-old boy. Apart from this, we all have seen that in Mirzapur 1 that Babar is looking slim and trim, and in Mirzapur 2 I am looking a little well-shaped. So, for this particular role physical transformation was the demand of the character and I did a lot of exercises and changed my diet to match it.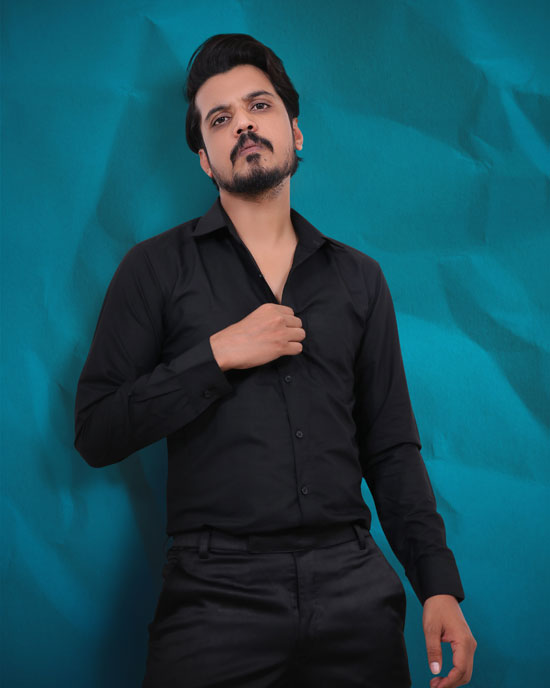 Q: Indian Government is planning to regulate digital Content as well as OTT platform under I&B Ministry, what is your take on this?
Few things should be free! OTT platform is here to present things freely! OTT is a revolutionary platform that presents the actual status of society. If the government wants to put a sensor then they should try to put the censor on the crimes. We should not try to censor content that shows the reality rather we should censor and stop the real crime happening around us.
Q: How much fitness matters in your life and what fitness routine do you follow?
Fitness is important for everyone. I am not a gym lover but I do head to exercise every day. I also do simple yoga practices and running whenever I get time from my shoot.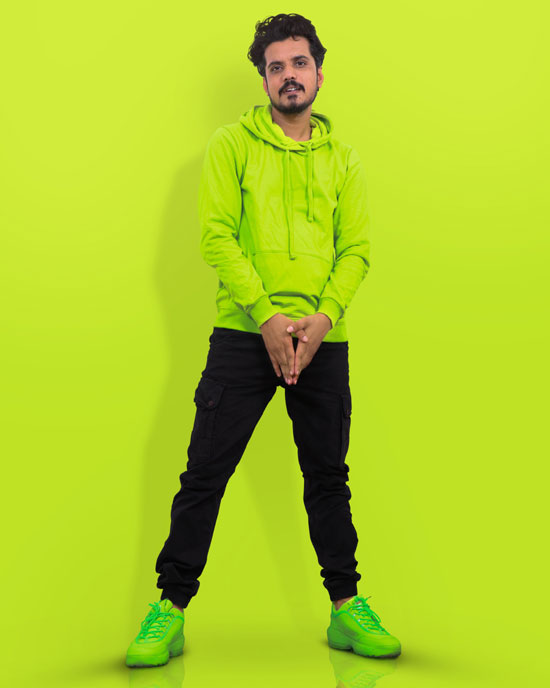 Q: Tell us about your diet and favorite workout you prefer to do a lot?
My diet is really simple. I have brown bread and 3 eggs omelet in the morning. I have fruits and nuts whenever I am shooting. I prefer to have boiled vegetables for dinner. I don't prefer to have rice or chapattis with chicken. Lastly, I drink a full glass of milk before going to sleep. My favorite exercise is running and not a gym freak guy.
Q: Where do you see yourself in the coming five years?
I am a person who lives in the present. I feel you should not run behind your future and should enjoy your present. Let's see what happens next! Hoping for the best to come!
Disclaimer:
The information contained in this article is for educational and informational purposes only and is not intended as a health advice. We would ask you to consult a qualified professional or medical expert to gain additional knowledge before you choose to consume any product or perform any exercise.