The 1st Edition of the FSSA (Fitness and Sports Sciences Association) Ms. Wellness India is all set to happen in a 100% online format fro 16th to 18th of July this year.
Several hundred women had shown interest, and the event has 42 finalists, who come from all across the country, from relatively smaller cities such as Sonepat in the north to Karwar in the south. From Kokajhar in the far east to the large metropolitan cities of Bangalore, Mumbai and the national capital region.
Wellness can be defined as the active pursuit of activities, choices, and lifestyles that lead to a state of holistic health.
The idea behind Ms. Wellness India is to empower women via the medium of education, spreading awareness, and collaboration with the general public and corporates and also to contribute, significantly in the global wellness community.
To the participants, it will give an
– Increased exposure for personal and professional endeavors.
– they will gain personal development skills through coaching and superb master classes by our industry experts.
– it will give them the ability to inspire others to believe in themselves with their confidence and determination to be successful.
– The FSSA Ms. Wellness India shall also teach the participants how to handle stress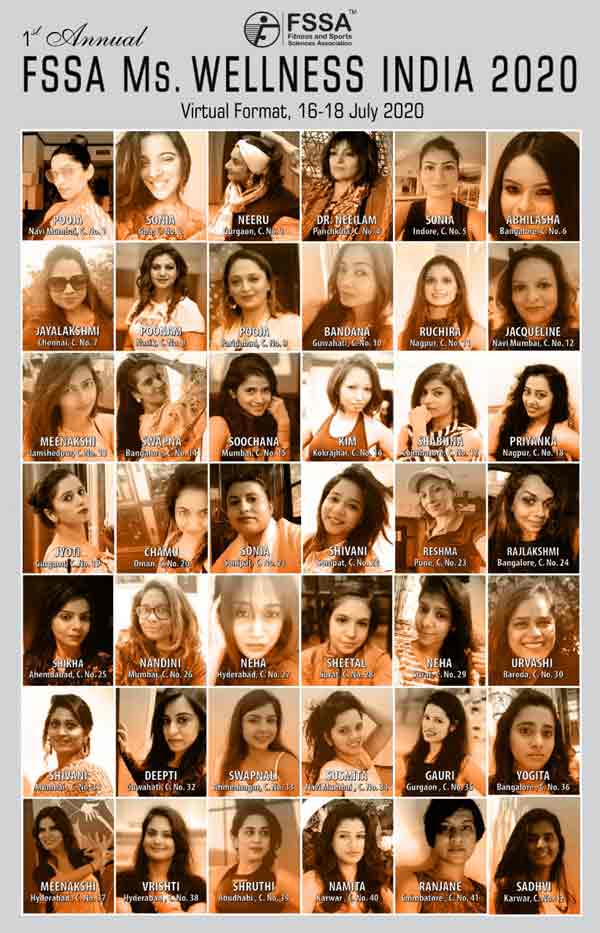 This contest is of 100 marks and the women will have to prove their mettle in various rounds such as their journey, physical ability, flexibility, mental health aptitude, personality and screen presence, and a final Q & A round with the jury and panelists
The event is being supported by Global Spa, Madhuban, Pure Nutrition, Dr. Aditi's Skin Essentials, Aesthetic bodies, Sportzcraft, Natraj, Cazootree.
Speaking with us the CEO of FSSA and the founder of Ms. Wellness India, Mr. Gurnit Singh Dua said "We are both thrilled and delighted to see the response, as the virtual format was designed and conceptualized in just under 40 days. Our vision is to be recognized as a premium annual property and authority dedicated to ensuring optimal well-being for our country's citizens."