Yasmin Karachiwala is a seasoned Pilates expert, a successful Business Woman and a celebrity trainer who has been working tirelessly to spread the awareness of Pilates in India for around 30 years.
From working and training pilates workouts to lead Bollywood celebrities including Deepika Padukone, Katrina kaif, Aaliya Bhatt, Preity Zinta, Bipasha Basu, Nora Fatehi, Vani Kapoor and others, Yasmin Karachiwala is also known for bringing a Pilates Fitness Cult in India.
Notably, Yasmin Karachiwala runs her Pilates studio named Karachiwala's Body Image across several major cities in India and overseas (Dubai and Dhaka). Being the first BASI certified Pilates instructor in India, Yasmin can be called the sole flag bearer of Pilates in India.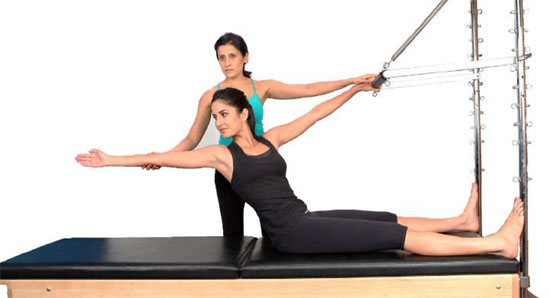 Besides, first Basi fitness trainer, Yasmin retains numerous accolades including first Balanced Body Master Pilates Instructor, Flethcher Pilates instructor. She has also been felicitated at several events for her crucial efforts to spread the word of pilates and the overall fitness industry in Indian and abroad. Following the same trend of making people aware of the benefits of pilates, Yasmin has also co-authored a best seller book on pilates viz. 'Sculpt and Shape'
Knowing more about India's very first Pilates Expert, Paayel from Sportz Business Fitness Magazine brings an exclusive Interview of Yasmin Karachiwala, celebrity Fitness Trainer, Seasoned Pilates Trainer, and a writer, where she has open-heartedly talked about the different aspects of Indian Pilates and her plans ahead.
Excerpts ahead
Q. Can you shed some light on your Journey from being the 1st BASI Pilates instructor in India to a famous Celebrity Personal trainer?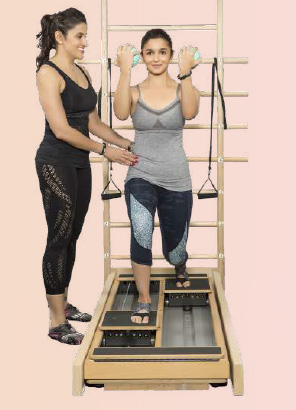 When I returned to India after completing my BASI certification in Pilates, there was not anyone in the country who was into Pilates either practicing or training people and that's where I wanted to start my own Pilates training drive in India. I started my studio and offered free sessions to the people to make them understand what Pilates is all about. I tried explaining them and making them feel what Pilates does to the body and how it is beneficial for them. In the meantime, Celebrities got attracted to Pilates as they all have heard about Hollywood actors doing Pilates and hence they got interested to my sessions too. Subsequently, it was the word of mouth that had done the rest of the work by bringing a number of celebrities on board to my Pilates program making me a celebrity trainer.
Q. Being the sole flag bearer of Pilates in India, how do you see its popularity in India at present?
I was the sole flag bearer of Pilates in India and I wanted to spread Pilates all over in our country, as it is a beautiful science that works wonderfully on our body. Now, we have so many wonderful Pilates instructors in our country and wellequipped Pilates studios spread across the country. I am a Balanced Body Pilates instructor for the past seven years and I certify people to become a Pilates instructor. I have certified a number of people till now and want to make Pilates popular as much as yoga is in our country.
Q. Can you share a brief story behind your own brand viz. Yasmin's Body Image, a chain of Pilates Studios?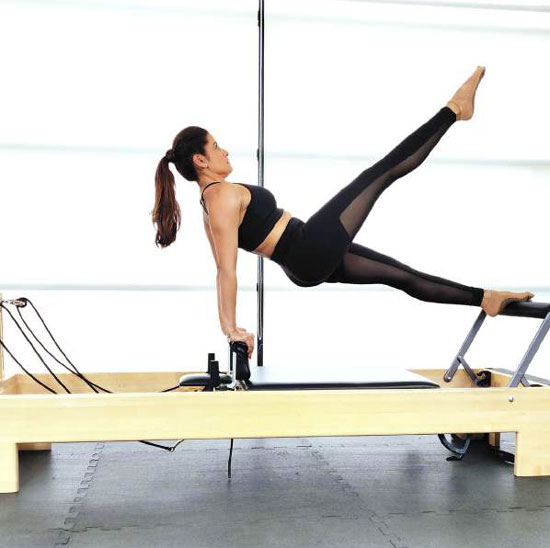 I have been in the fitness industry for almost 30 years now as a group instructor. I started Yasmin Karachiwala's Body Image around 18 years back. When I started it I wasn't having any vision just wanted other people to enjoy the benefits of Pilates. I gained popularity and people started coming to me. My work completely spoke for me. My brother suggested me to start franchising my brand to other parts of the country. Now we have so many Pilates studios across the world and that was my all-over vision and target to hit.
Q. Being a successful fitness entrepreneur, the owner of Yasmin's Body Image how do you see the potential of the Indian fitness market?
I see huge potential for fitness in the Indian market as many people now understands the importance of fitness and are moving towards it. Even doctors are encouraging their patients to workout and stay fit. At Yasmin Karachiwala's Body Image, we strive to do is not just physically train our clients but also to make them aware about the science and the reason behind their exercise. We share the benefits and knowledge behind every set of exercise. We also tell them the proper technique of doing Pilates workout so that they don't have injuries post exercising.
Q. Being a celebrity personal trainer, businesswoman, and now a writer, how do you manage to prioritize things including your own fitness and allied diet for the same?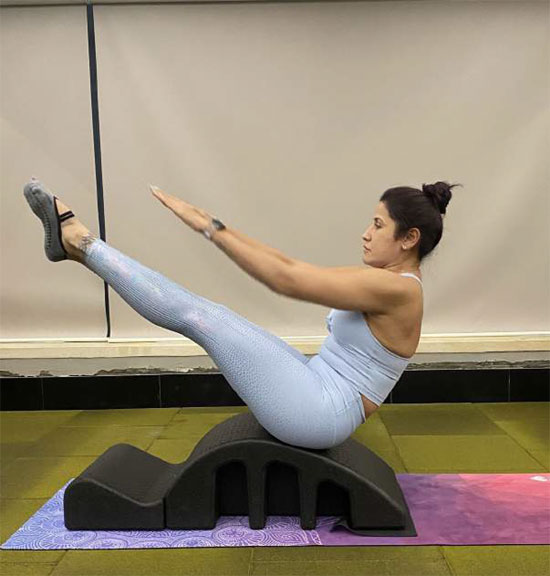 Women have the unique ability to perform multitask and being a woman, I am the epitome of multi-task. I actually don't find it difficult in any way. I am a businesswoman, a trainer, a wife, and a mother. I run my house as well as my business and what keeps everything going is that I enjoy whatever I do. If I am with my kids I enjoy to the fullest, if I am with my husband we go for many holidays and after 27 years of togetherness, we enjoy each other's company. I spend time with my mother and brother. And when I am at work, I completely remain at work. I don't mix things and everything happens in slots and smoothly.
Q. What was the main objective for writing a book viz. and Sculpt and Shape?
My main objective to write the book Sculpt and Shape was to bring awareness to the common man about what Pilates is and to highlight how Pilates improves body posture by sitting at home without even going to the gym or using any equipment. For that all you just need is a mat and nothing else. I wanted to reach all those people who are not able to come to me due to the distance or financial issues so I thought to go to them with this book.
Q. Where do you see your brand 'Body Image' in the next few years, since health and fitness have in recent years gained huge attention among the people like never before in the history of our nation?
Honestly, I would like to see my brand Yasmin Karachiwala's Body Image in every city of my country which is one of my ultimate goals. I want everyone to experience the wonders of Pilates. As people are now more incline to health and fitness, I think everyone should infuse Pilates into their life.
Q: How important is it to balance mental and physical well-being and according to Yasmin Karachiwala where people fail doing it?
Also, suggest something for our readers to balance both. It is crucial to balance mental and physical well-being. I don't think one can go without another. I believe any exercise should be connecting both mind and body.
Disclaimer:
The information contained in this article is for educational and informational purposes only and is not intended as a health advice. We would ask you to consult a qualified professional or medical expert to gain additional knowledge before you choose to consume any product or perform any exercise.