Aerobic Exercises sometimes referred to as cardio exercises are exercises performed by individuals to improve their physical fitness. In a way, it also plays a major role in preventing any major health related illnesses that could occur in individuals. While performing these exercises, the heart rate of individuals tends to increase and also helps to keep their brain and lungs healthy.
Some of the aerobic exercises that you can start doing are mentioned below:
Brisk Walk: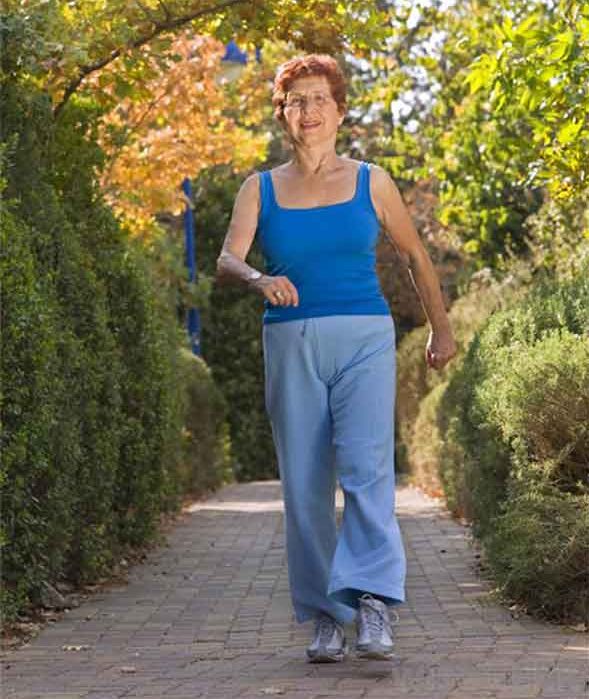 You can start off on a brisk walk every day, which is one of the basic forms of aerobic exercises. Since you are walking faster than normal, your heart rate would go up and you will start sweating. For doing this walk, all you would need is a dedicated pathway that can allow you to walk at a good speed without facing any interruptions or hurdles on the road. You can also take a brisk walk indoors, if there is a smooth walking track with no hurdles on the way in order to help you walk comfortably. You can wear some clothes that offer you with the flexibility of movements. It would be better if you can have a fitness tracker with you, since it can provide you with details on the number of steps that you have taken every single day. Try to fix a goal on the number of steps you want to complete every day. Slowly, you can increase the number of steps every week. There are many other benefits associated with brisk walking such as burning additional calories, increased muscle strength and improved flexibility of muscles and joints. You can do walking for at least 30-45 minutes. You can also do some stretches for about 5-10 minutes, as it can improve your range of motion in both the muscles and joints, besides improving blood flow and oxygen to the muscles.
Equipment Required:
Jogging: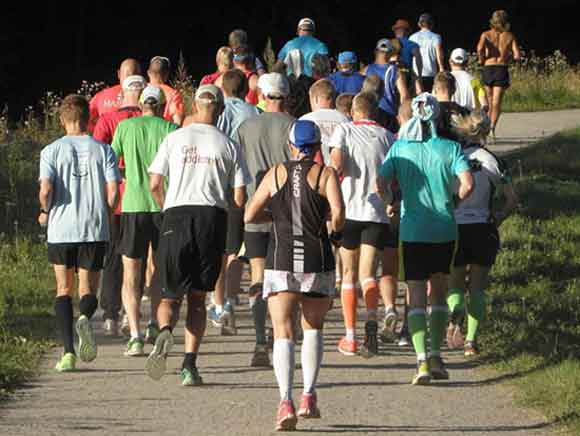 Jogging is one of the best forms of aerobic exercise. There are many benefits associated with jogging. It helps you burn calories, apart from offering other benefits such as improving muscle strength and cardiovascular fitness. You are also most likely to notice some improvement in your heart health by going for jogging regularly. It is recommended that you do at least 30 minutes of jogging every day. If you are someone who has just started fresh and still at the beginners stage, you can do jogging on every alternate day of the week. You may experience some struggle to jog continuously at the beginning. In such circumstances, you can take a break every 5-7 minutes by walking for a minute or two and again start jogging. Remember to do some stretches after you finish your jogging.
Equipment Required:
Running sneakers
Jump Rope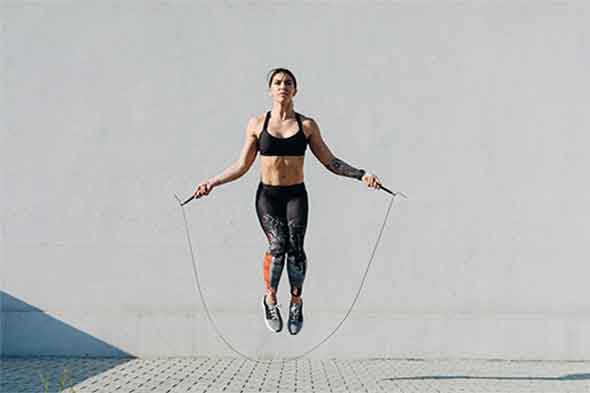 Jump rope is one of the equipment that can be used by individuals to improve their cardiovascular fitness. At the same time, you can build your muscle strength and improve your overall muscle tone. At the time of starting this workout, adjust the jump rope according to your height. After making the adjustments, check for yourself by standing on your legs with the rope in the middle and stretch the handles up to your armpits. In case the rope is longer, you can cut it so that you don't trip on the rope while performing the exercises.
By using jump rope, you can burn adequate number of calories in your body. You can even do this exercise indoors at your home. You only need to ensure that there is enough space available to perform this activity. Normally, you may be required to spend about 20-25 minutes for doing this workout. It is recommended to perform these exercises every day and if not possible, you can at least try to do it on every alternate day in a week.
Equipment required:
Jump rope
A pair of sneakers.
Apart from the above exercises, you can also try out some aerobic exercises mentioned below by going to a gym. Gyms are normally expected to house equipment such as treadmills, stationary bikes and other machines for doing all forms of workouts.
Stationary Bike: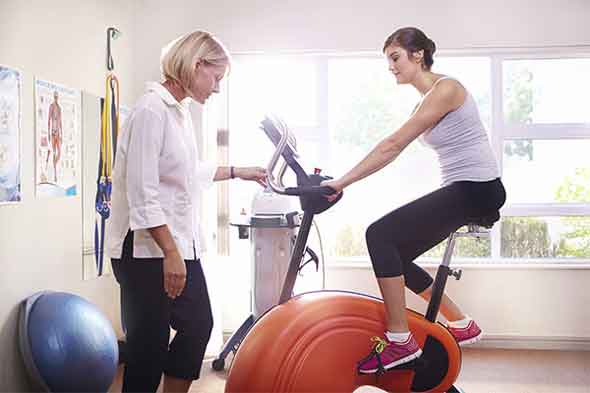 You can start riding a stationary bike, as it can help you to burn enough calories and also in helping to get rid of your body fat. This is a wonderful form of aerobic exercise that works on your muscles and provides enough strength to them. Moreover, your heart and lungs are also strengthened in the process of performing this workout. You can do this exercise easily. First, keep an upright posture and start pedaling the machine with your legs. Continue to look straight while doing the exercise. Your shoulders must be kept back. Your abdominal muscles must be tightened in the process. After completing the workout, you can come out of the machine and do some stretches.
You can set the ideal height for you to sit on the bike by taking the assistance of your gym trainer. In this way, you can minimize your chances of suffering any fall from the bike or any other injury. Try to perform this exercise every alternate day in a week. You can do this exercise for a maximum of 30-35 minutes every day. This exercise can also be performed at your home, once you are in a position to own a stationary bike for personal use. Do some stretches after you have completed doing the exercise.
Equipment Required:
Stationary Bike
Elliptical Machine: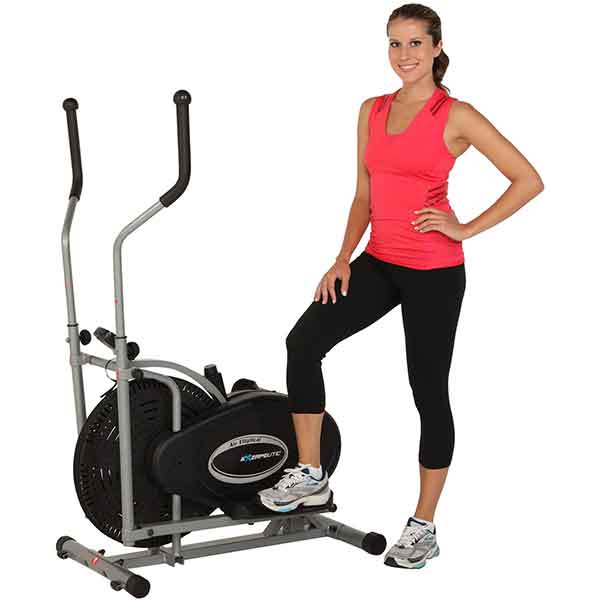 The elliptical is one of the popular equipment that can be found in gyms essentially to help individuals in getting a complete body workout. There are many features in an elliptical machine that makes it an excellent cardio workout for individuals. The elliptical would not be harsh on your joints, especially if you're someone who has been suffering from any injury in the lower part of your body or in your knees. In the case of those individuals who are feeling a bit unstable, the handlebars can be used to help you get on and off the machine.
You can also own an elliptical machine at your home and can choose the machine that fits your budget, as there are several models available in the market. It would be sufficient if you are able to spend about 20-25 minutes every day to perform this workout. You can do this exercise on every alternate day to stay fit. Go for some warm-ups before starting the workout.
Equipment Required:
Elliptical Machine
By performing these aerobic exercises mentioned above, you can grow your muscles stronger and fitter, apart from improving your overall body health.
Image Source: www.tiresandparts.net
Disclaimer:
The information contained in this article is for educational and informational purposes only and is not intended as a health advice. We would ask you to consult a qualified professional or medical expert to gain additional knowledge before you choose to consume any product or perform any exercise.