Jogging is in a way a form of exercise and a popular physical activity that is undertaken by individuals. During jogging, the speed at which individuals move is at a slower pace as compared to running. It is considered to be an ideal workout that can provide many benefits for everyone in the long term. Additionally, this exercise has successfully demonstrated its ability to provide health benefits for individuals over a longer period of time, apart from also ensuring an individual's overall well-being.
Jogging is also considered to be a full workout that would be most suited for those individuals who are not desirous of undertaking any rigorous fitness regimen. Such people can take up jogging as an option by which they can warm up their body during the time of performing routine exercises. Jogging also helps in building an individual's stamina, especially in the cases of those individuals who are interested to participate in marathons. This exercise can also provide strength to the bones and muscles.
Some of the potential health benefits that can be observed in the case of jogging are as follows:
Improves Cardiovascular Health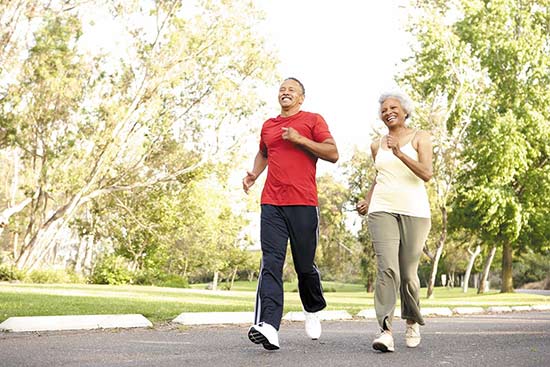 Jogging is one of the best workouts option for those individuals who are desirous of improving their heart health. The problems associated with the heart of individuals can be effectively controlled by preventing any damage. The pumping of blood to the heart is much faster when individuals perform jogging. This helps in keeping the blood pressure under control, apart from ensuring that blood glucose levels are also under control.
   2.   Provides Relief From Mental Stress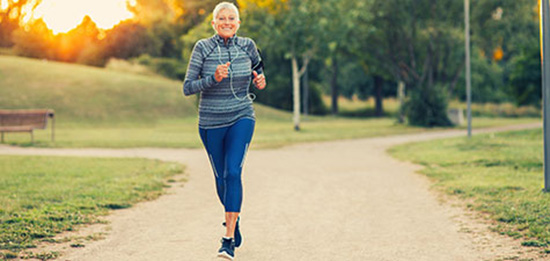 Jogging is an excellent way for individuals to obtain some relief from any mental stress. It can assist them in improving their moods temporarily by turning their minds off from any of their troubles or problems. By performing such exercises every day, individuals can also develop a positive attitude towards life. It also helps individuals to overcome any problems related to their mood or anxiety.
Aids Weight Loss In Individuals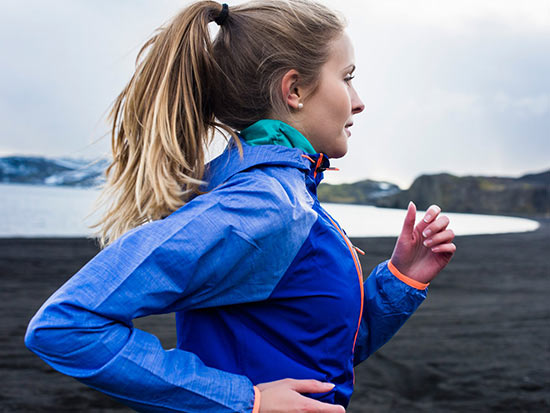 Jogging helps improve the metabolism in individuals and can help them reduce their weight in a much better way as compared to walking. Individuals may be able to burn about 200-300 calories by going for a jog for just thirty minutes every day. It would be easy for them to shed any extra fat present in the body when they are able to combine both jogging and a proper diet that is considered to be healthy as a part of their daily routine. It is always encouraged for individuals to take up jogging on a daily basis, as it can help them shed the excess fat present in the body and also maintain a healthy weight.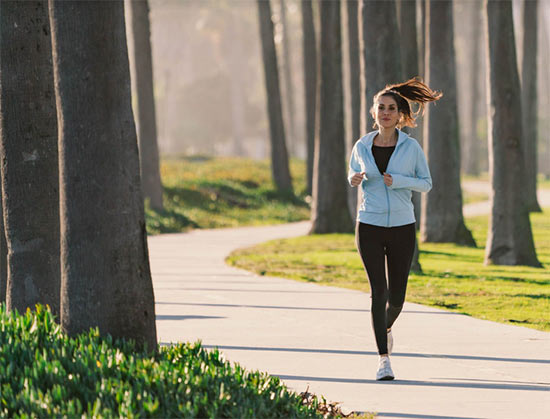 4.   Helps In Keeping A Healthy Mind
The mental health of individuals can see a lot of improvement when they continue to go for jogging on a daily basis. As and when individuals jog, their body releases chemicals such as endorphins that can help in relieving any stress and pain and also lifting the moods of a person. This helps the person stay calm and positive.
Improves Self Confidence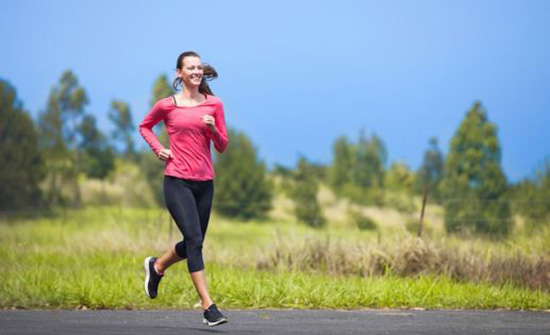 When individuals undertake jogging on a daily basis, they begin to feel confident in doing things. Even during the days when things do not work correctly, jogging helps individuals to forget the problems and confusion faced by them and help them get recharged once again. They would also have a sense of happiness as well as a change in their attitude more than their need to perform exercises such as jogging. When individuals regularly go for  a jog, it improves their attitude towards fitness and their body, as they are all linked to improved self esteem that can be observed in them.       
6.  Provides Anti-ageing Benefits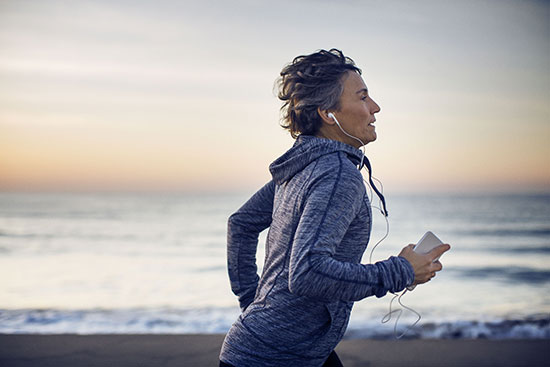 When individuals regularly undertake jogging, their skin is benefitted immensely. They begin to look a lot younger and fresh, when they jog on a daily basis. It also helps in ensuring that higher amount of oxygen and blood are received by the skin.
Builds Immunity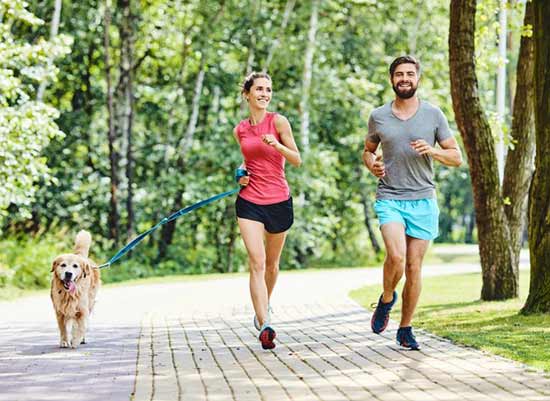 Jogging helps in boosting both physical as well as mental conditions of an individual. When individuals jog regularly, they are placed in a much better position to relieve themselves from any health conditions such as stress, depression or any other diseases. It also helps individuals in overcoming any lethargy and tiredness. Moreover, jogging helps in raising the production of white blood cells or (WBC) that is mainly responsible for fighting any infections that may be present in the body of individuals. This helps in improving their immune system.
Helps In Building Strong Bones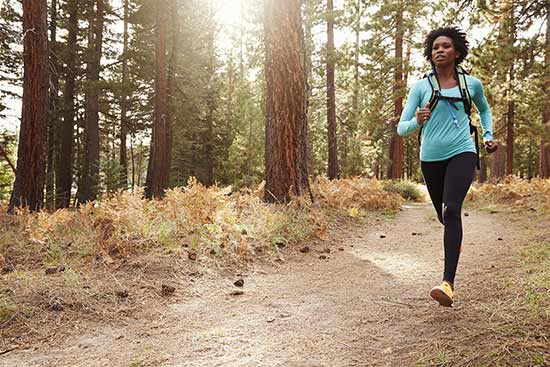 Jogging can affect the bone density in an individual. The amount of bone minerals that are present inside the bone is normally referred to as the bone density. The bone strength increases with a higher bone density. Hence, jogging plays an important role in improving the bone health and may also help to decrease the chances of developing bone diseases such as osteoporosis.
Prevents Infections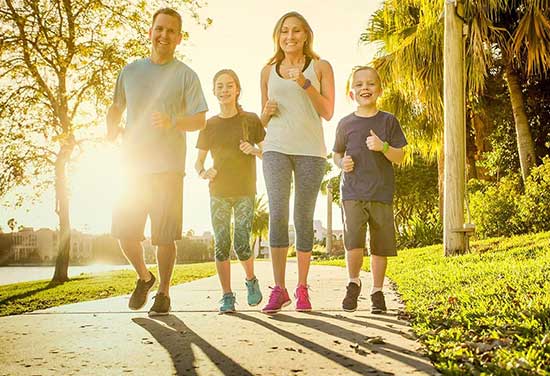 While individuals undertake jogging, their bodies produce chemicals such as lymphocytes and macrophages. These chemicals are considered to be highly effective in fighting any form of infection in the body. Even if individuals are affected by any bacteria or virus, their body is ready to deal and fight against such infections. In this way, jogging helps individuals to safeguard themselves from any infections such as common cold, cough or flu on a frequent basis.
Enhances Functioning Of Respiratory System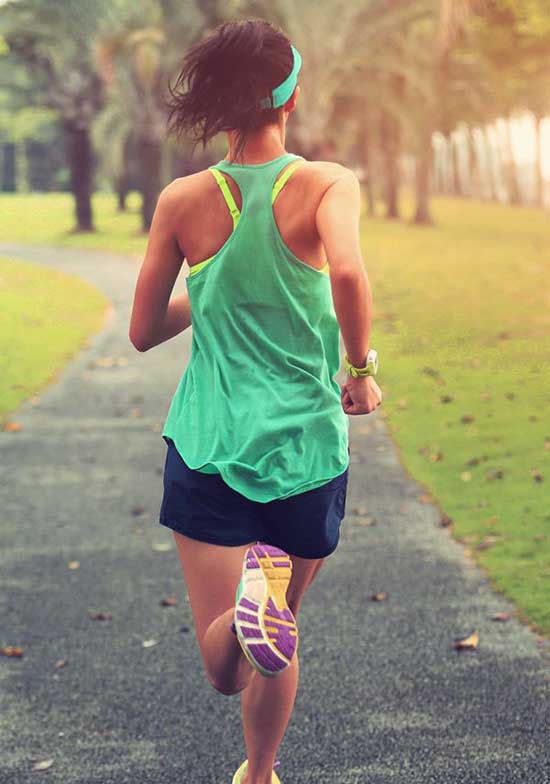 Jogging is one such workout that improves the capacity of the lungs as well as builds up the respiratory system muscles in an individual. During jogging, the lungs of individuals take in oxygen and on the other hand remove carbon-dioxide over a period of time. Such changes can be observed by individuals as they jog every day. This helps in improving the durability of respiratory muscles of individuals. Moreover, when individuals jog, they would be able to observe that they do not experience any shortness of breath or difficulty during breathing.
Provides Strength To Muscles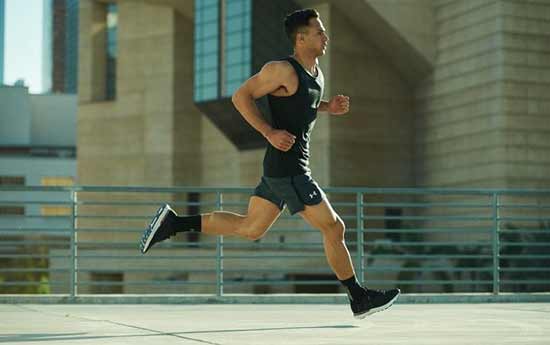 Each individual has a different body. Moreover, in many individuals the body may be irregular or uneven. Few body parts may be stronger than the other body parts. All the muscles present in the body are required for jogging. By jogging regularly, these muscles are toned better. Further, jogging helps individuals by working on the large muscles and also help in developing them into a proper shape. Jogging is more useful for calf, hamstrings as well as gluteal muscles. Athletes can be greatly benefitted when they take up jogging as a part of their daily routine.
As noticed from the above points, jogging on a daily basis can provide multiple benefits for individuals over a period of time and hence it is necessary that individuals take up jogging on a daily basis for maintaining a healthy lifestyle.
Image Source: https://www.verywellfit.com/difference-between-running-and-jogging-2911122
Disclaimer:
The information contained in this article is for educational and informational purposes only and is not intended as a health advice. We would ask you to consult a qualified professional or medical expert to gain additional knowledge before you choose to consume any product or perform any exercise.