We always wonder about the need for swimwear costumes.
Though you can swim in a T-shirt and shorts, they're uncomfortable and difficult to swim in. Men can wear either a Speedo or well-fitted swim trunks. For exercise, women should wear a one-piece suit that streamlines the body and makes swimming more comfortable. Therefore it's quite a necessity for wearing swimwear while exercising or swimming.
Appropriate swim attire includes: A bathing suit, swim trunks, or 'board shorts' attire worn for SCUBA diving or surfing (rash guard/wet suit).
Now let's talk about the top 10 Swimming wear companies you can always rely on.
1. PrettySecrets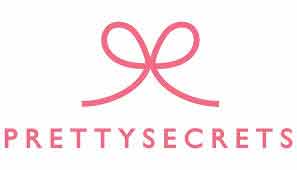 Mumbai based PrettySecrets was launched as a nightwear boutique in 2005 by Karan Behal.
Soon enough, it raided the online space as a leading lingerie and swimwear brand.
The brand is young, fun and sexy while being utterly affordable. Swimwear offered by PrettySecrets is both functional and fashionable. They exhibit bold colors and various prints and patterns. There's one to suit every mood!
Website:
https://prettysecrets.com/
Price range: Rs.1824 onwards
2. Speedo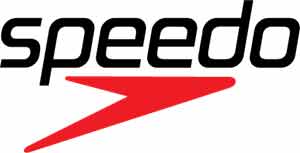 Introduced in 1914, Speedo is an Australian manufacturer of swimwear and swim-related accessories.
The brand is famous for producing chlorine resistant fabrics. Speedo's swimsuits are functional yet stylish. They are designed in premium-quality fabrics for swimmers.
Its signature figure-hugging racerback swimsuit is our top pick.
Website:
https://www.speedo.in/
Price range: Rs.1649 onwards
3. Lobster

The first Indian company to use Polyamide Lycra fabric is Lobster.
It is an edgy and chic swimwear brand available pan India. The brand offers versatile and performance-oriented pieces for men, women and kids. Your fun days at the beach are about to get even more stylish.
Website:
https://www.lovzme.com/brand/lobster
Price range: Rs.1649 onwards
4. N-Gal

N-Gal is a high-street women's fashion label that provides feminine and chic designs. Exuding sensuality and sophistication, N-Gal perfectly captures a woman's charm and elegance.
Swimsuits by N-Gal are crafted in exquisite fabrics and trendy prints. Celebrate your fabulous side by picking one from this brand.
Website: https://www.n-gal.com/
Price range: Rs.934 onwards
5. Next
In 1981, Hepworth brought the Kendalls rainwear shops to develop a womenswear group of stores called Next. Next is one of the top luxury swimwear brands in India.
The brand's in-house design team offers great style, quality and value for money with a contemporary fashion edge. From bikinis, tankinis and swimsuits, Next's trendy swimwear helps you flaunt a strong sense of style on your next vacation.
Website: https://www.nextdirect.com
Price range: Rs.1614 onwards
6. Enkay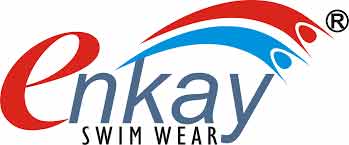 Enkay was launched in 1986 by K.G. Enterprises to provide quality swimwear across India. Be it a skirt style for younger girls or a single piece, Enkay has a great variety stocked for all. Evolving with current trends, Enkay will keep your swimwear updated.
Website:
http://www.enkayswimwear.biz/
Price range: Rs.1200 onwards
7. Zivame

India's first lingerie website for women, Zivame was founded in 2011 for modern women. The brand embodies grace and beauty in each of its ultra-fashionable piece. Zivame's swimwear is crafted in innovative, never seen before designs to incorporate the latest trends. It is time to expect the unexpected with Zivame.
Website:
https://www.zivame.com/
Price range: Rs.952 onwards
8. Da Intimo
A flagship of Avante exports, Da Intimo is a luxurious lingerie brand. With a vision to make women feel glamorous, beautiful and desirable, Da Intimo offers a wide range of feminine and flattering swimwear. They are crafted in the finest fabrics and Italian laces for a fluid and modern look.
Website:
https://lbb.in/delhi/da-intimo-9df650/
Price range: Rs.698 onwards
9. Mast & Harbour
Myntra's in-house brand, Mast & Harbour is a fashion fix for everything that's trending. Targeting urban millennials, the brand offers good quality merchandise at competitive prices.
For a cool girl vibe, pick from Mast & Harbour's swimwear collection. Their colors, patterns, and fabrics exhibit a sassy vibe.
Website:
https://www.untriedshop.com/categories/mast-harbour
Price range: Rs.1999 onwards
10. Heart 2 Heart
Conceptualized by Shalini, Heart 2 Heart is a lingerie, nightwear, sportswear and swimwear brand.
The brand promotes love, peace, and harmony with its superior quality products. From bright shades to the sexy laces, Heart 2 Heart's swimwear will instantly glam up your beachy vibe.
Website:
https://heart-2-heart-online.com/
Price range: Rs.1450 onwards
Now choose wisely according to your budget and favorite fabric. These are the most prominent companies in the swimwear industry. Good luck! Choose wisely!
Disclaimer:
The information contained in this article is for educational and informational purposes only and is not intended as a health advice. We would ask you to consult a qualified professional or medical expert to gain additional knowledge before you choose to consume any product or perform any exercise.