In the world where we always hold hoardings of equality and no gender biases, there are sports where both woman and man athletes are treated equally. The sportspersons always earn huge amounts for their hard work and passion for their sport. And the proudest part is a woman is no way behind men in earning. The female athletes earn satisfactory money that can fulfill her needs and luxuries
Also, the money paid to the athletes totally depends on the popularity of the sport. The more popular the sport will be more money will enter the athlete's pocket. The amount earned is purely dependent on the popularity of the sport. So, in this article, we will introduce the top 10 female athletes who get the highest payments.
The top 10 female athletes are associated with tennis. They all are among the prominent tennis players and boasts the highest earnings. Let's start with the list of top 10 female athletes who are highly paid.
Serena Williams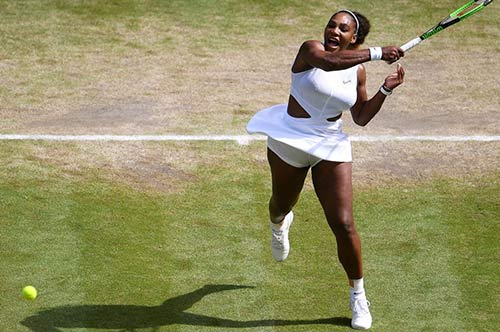 Serena Williams is a legendary American tennis player. She has achieved 23 major singles titles, the most by any man or woman in the Open Era. The Women's Tennis Association (WTA) ranked declared Serena world No. 1 in singles in eight different events between 2002 and 2017.
She entered the No. 1 ranking for the first time on July 8, 2002. Serena Williams is amongst the highest-paid female athletes and boats $29.2 million for her hard work and passion.
Williams's legacy in the sport is sealed, and she is one of the most recognizable athletes in the world. According to the Forbes report that stated that $25 million of the pay she made in the last year was from her various endorsements, which she has been accruing for two decades now. Serena Williams has also won several Olympic gold medals, most of which she won in the doubles tournaments along with sister Venus Williams.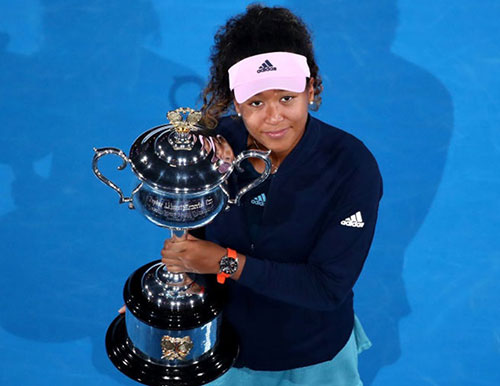 Naomi Osaka, born on October 16, 1997, is a professional tennis player and represents Japan. She is the current champion in women's singles at the Australian Open. Naomi Osaka has been ranked No. 1 by the Women's Tennis Association (WTA).
She is the first Asian player in the top ranking in women's singles. She has achieved five titles on the WTA Tour that includes two titles at both the Grand Slam and Premier Mandatory levels.
Naomi Osaka gets $24.3 million for her enthusiasm. Lucrative deals with companies like Nike. She earned $16 million in endorsements in the last year.
Angelique Kerber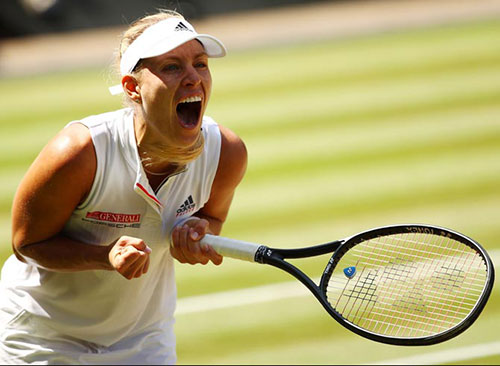 Angelique Kerber three-time Grand Slam champion, Angelique Kerber turned pro in 2003 and has been a mainstay in Grand Slam tennis tournaments since 2007. Kerber's peak as a player was 2016 when WTA ranked her as the top tennis player on the circuit.
She also won her first two Grand Slams (Australian Open and US Open) in 2016. In 2018, she achieved Wimbledon and advanced deep into both the Australian Open and French Open. Currently, WTA ranks her 14th.
Kerber's pay is separated evenly between winnings with moderately more endorsement. The greatest achievement she had in the past several years was she helped herself to get lucrative deals with companies like Adidas, Rolex, and Porsche.
Simona Halep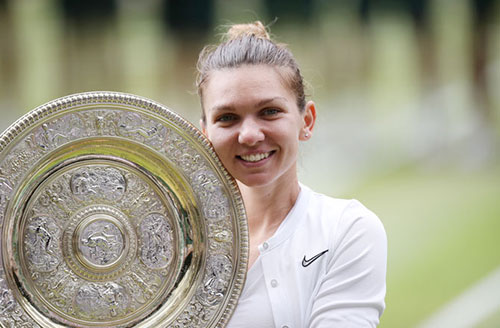 Simona Halep has been among one of the successful women's tennis player in the past few years. After finishing as WTA's the top-ranked player in both 2017 and 2018, she is presently ranked 4th after Naomi Osaka.
In 2018, she won first Grand Slam. After she defeated Sloane Stephens at the French Open, not long after losing a finals match in the Australian Open the same year.
Halep was associated with Nike as her brand endorsement deals. She is also a first player on the list to make more in winnings over the past year than through her endorsement million in totals. Therefore the total amount she earned last year was $10.2 million.
Sloane Stephens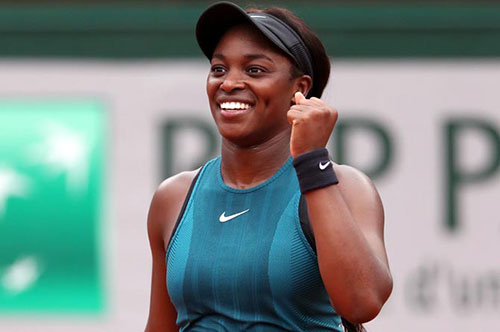 Sloane Stephens was born on March 20, 1993. Sloane Stephens got a Grand Slam in a semifinals appearance in the Australian Open 2013. She is an American professional tennis player. She was ranked in the top 25 by the Women's Tennis Association (WTA).
She also achieved a career-best ranking of No. 3 in the world after Wimbledon in 2018. Stephens was the 2017 US Open champion and was recognized with six WTA singles titles in total.
In 2019, she had the quarterfinals of the French Open. Presently, she is ranked 11th in the world not long after winning her first-ever US Open. Stephens also signed a brand endorsement contract with Nike. Over the past year, she made $5.5 million from brand endorsements. She boasts $9.6 million as her total earning.
Caroline Wozniacki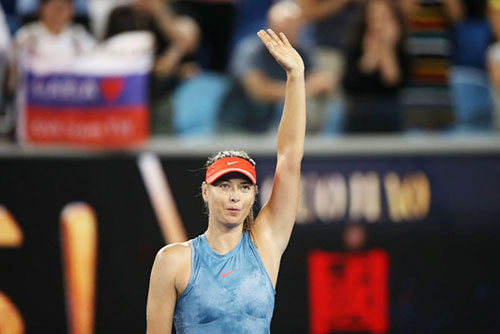 Caroline Wozniacki finalized both 2010 and 2011 at No. 1 in WTA rankings, and after some bumps in the road bounced to finish 2017 and 2018 at No. 3. However, she boated $7.5 million last year. This rebound also included a significant milestone: her first career Grand Slam title.
Though Wozniacki had achieved several WTA championships in her career, this was the first Grand Slam final she recognized.
Wozniacki had yet to advance, especially far in a Grand Slam in 2019. Wozniacki was ranked second on this list.
Maria Sharapova
Maria Sharapova was among the best tennis players in the world. She was a recognizable name on parameters with Williams sisters. That is not the case at present, thanks to her injuries, inconsistent, hard work, and a suspension for testing positive for a banned substance. Sharapova continued playing, but not at the same level or same degree of fame as it was earlier.
Irrespective of everything her first Grand Slam win in 2004 to her last in 2014, Sharapova was one of the phases of tennis.
This reputation helps her keeping herself on this list even though she hasn't won a Grand Slam after 2014. She continues to extract money from brand endorsement deals for years, which make up $6 million of the $7 million in total pay.
Karolína Plíšková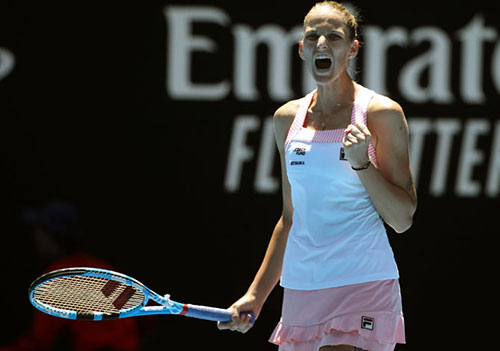 However she never won a Grand Slam championship, Karolína Plíšková is presently the third-ranked tennis player also finished 2016-18 inside the list of top 10. She has continually advanced deep into these matches, a mainstay in the quarterfinals and semifinals.
Though she has won multiple WTA championships, the convenience she came in a Grand Slam is making the final of the 2016 US Open. She loose against Angelique Kerber.
Plíškováit's lack of a Grand Slam title, as well as the relative lack of experience she has, compared to Serena Williams or Angelique Kerber, which means she doesn't quite have the endorsement deals others on this list have. The major part of her money came from winnings that summed up approx $6.3 million.
Elina Svitolina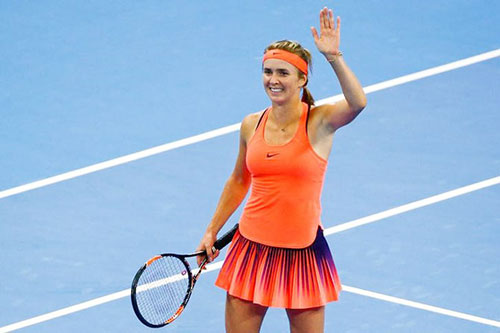 Elina Svitolina has some remarkable achievements at just 24. Most notably was defeating Sloane Stewhichto win the 2018 WTA Finals. She is the fifth-ranked player. Earlier, Svitolina has made deep scores in the Grand Slams championship.
In 2019, she won the quarterfinal of the Australian Open and the semifinal in Wimbledon, each time winning to the eventual tournament champion (Naomi Osaka and Simona Halep, respectively). Therefore her total earnings were summed up in approx $6.1 million.
Venus Williams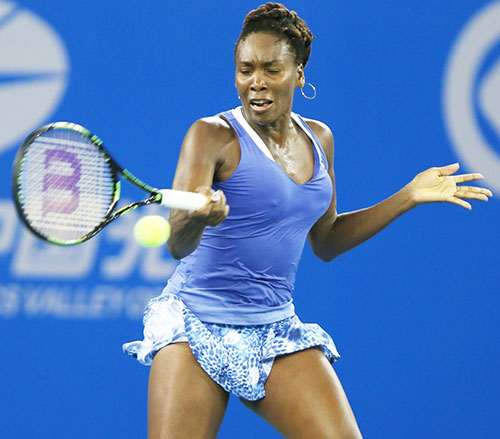 She may not be playing best tennis currently, but like her sister, Venus Williams is an icon of the sport according to many brands as an athlete. That certainly keeps the money flowing in her pockets as she tries to return to form on the court. But Williams can come close to her former glory at some point soon. It's not like she's that far removed from it, having made the final of both the Australian Open and Wimbledon in 2017.
The majority of Venus Williams's salary over the past year has come from her various endorsement deals and business ventures and is a total of $5.9 million.
Tennis is not only the sport of activeness, energy, and intelligence. Though it respects women and gives an equal platform for women to showcase their talent and skill.
Therefore tennis has proved that women are nowhere behind men. They are praised, recognized and appreciated for their efforts and hard work.
Disclaimer:
The information contained in this article is for educational and informational purposes only and is not intended as a health advice. We would ask you to consult a qualified professional or medical expert to gain additional knowledge before you choose to consume any product or perform any exercise.