Badminton sometimes hides in the yellow light and seems far from the media's blue glow. Any development news from the world of  Badminton only gets updated when some badminton players break some record or win some tournaments.  Badminton players are somehow becoming popular, but they don't have much popularity as compared to the Indian cricket players. Also, many male badminton players are still not much famous when compared with female badminton players.
The whole game of earnings depends on popularity and audience where badminton is lacking behind. Many people are always found confused between tennis and badminton.
Before starting today's topic, I will clear the difference between badminton and tennis.
Badminton is played with a cock and a racket. However, tennis is played with a ball and racket.
So let's move on to today's topic. Badminton is full of fun and activeness.
Badminton is right for your health and maintains your fitness.
Learning badminton is a perfect option for you if you are seeking to combine your fitness exercises with some sports. Badminton can become a deadly combination for your fitness regime.
Kids love to play badminton. And these days, many parents want to engage their children with some sports which without hampering their energy and calories make them fit and agile. In such a case, badminton can be a great option to choose. Badminton is creating its platform in everyone's heart. So many reputable institutions teach badminton.
Let's first understand the Benefits of Badminton one's health.
It helps in improving the blood circulation in the body.
It improves metabolism.
It helps in body toning.
It contributes to decreases in diabetes.
It helps in releasing stress and anxiety.
It is known for curing hypertension.
It improves bone density and strengthens muscles.
So we have found Top Badminton Institutes Across India.
Let's start this from North to South.
Our nation's heart and capital:- New Delhi 
1. Surjit Singh Badminton Academy CWG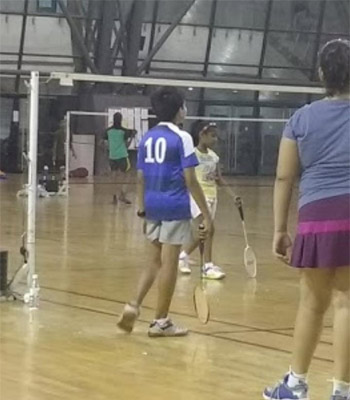 Address: DDA Sports Complex, Akshardham, Commonwealth Games Village, Patparganj, New Delhi, Delhi 110092
They are training and promoting badminton for 45 years. They provide levels of the training, starting from the beginning to the advanced and intermediate levels. They provide training to kids as well who are above five years. They have a specialist for training.
2. MV Bisht Badminton Academy
Address: DDA Squash and Badminton Stadium, Siri Fort Rd, next to Gargi College, New Delhi, Delhi 110049
They provide flexible classes at affordable prices. They offer basic level and changes 4130 rs as fees, including GST. At the primary level, they will provide weekly five ranks and, Sunday & Wednesday off. Other levels are intermediate level, advanced level, and middle age level. Prices vary from level to level. The city of glitz and glamour:- Mumbai
3. Padukone Shuttler's Academy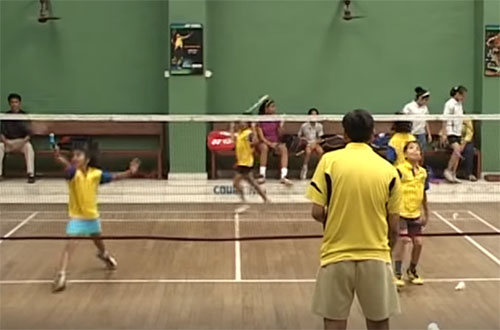 Address: Bhaudaji Road Extention Behind King's Circle Rly. Stn, Off, Sion Main Rd, Sion East, Mumbai, Maharashtra 400022
The academy is known for its basic level of training, which they give to the kids ranging from 11-15 years. They also offer flexible classes and specialized trainers.
4. Badminton Court IIT Bombay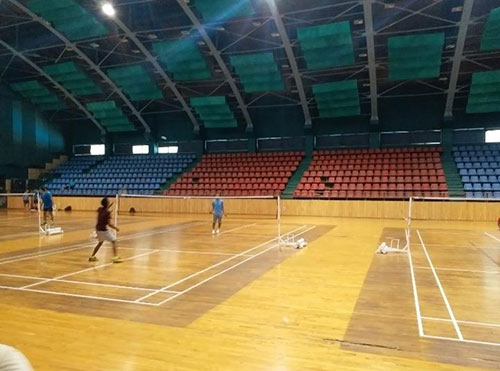 Address: Students' Residential Zone, IIT Area, Powai, Mumbai, Maharashtra 400076
IIT Bombay offers luxurious and tech-savvy badminton courts with specialized trainers.
You can get proper training in flexible timings. Their art of teaching won't disappoint you in any way.
The city of Charminar:- Hyderabad 
5. JSK Badminton Academy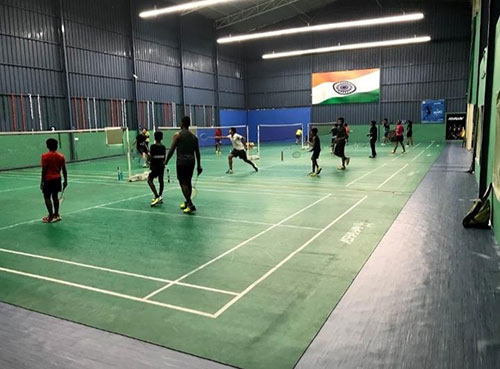 Address: 424, Rd Number 10, Bandari Layout, Vasanth Nagar Colony, Nizampet, Hyderabad, Telangana 500090
JSK Badminton Academy offers specialized and highly trained teachers who can teach badminton to any age group with ease and comfort.
They also provide wheelchair accessibility and car parking. They offer bus facilities for kids.
6. Spardha Badminton Academy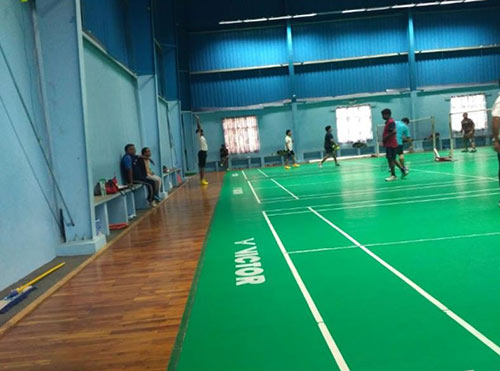 Address: 8-1-423/93/1 Laksmi Nagar, Teja Estates, Shaikpet 500008 Behind, Qutub Shahi Tombs, Hyderabad, Telangana 500008
They provide professional and enhanced training. They offer pieces of training in small batches. They have separate classes for kids, and they take children above seven years.
The city of Nawabs:- Lucknow
7. Badminton Association of India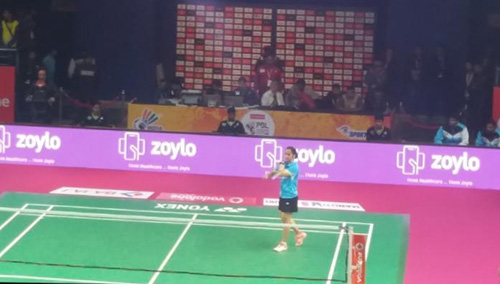 Address: BBD U.P. Badminton Academy, Vipin Khand, Gomti Nagar, Lucknow, Uttar Pradesh 226010
They are enabled with high tech types of equipment. They provide specialized training and a comfort zone that makes you comfortable while learning the sport.
They have flexible batches. They have friendly trainers that are highly experienced.
8. Babu Banarasi Das UP Badminton Academy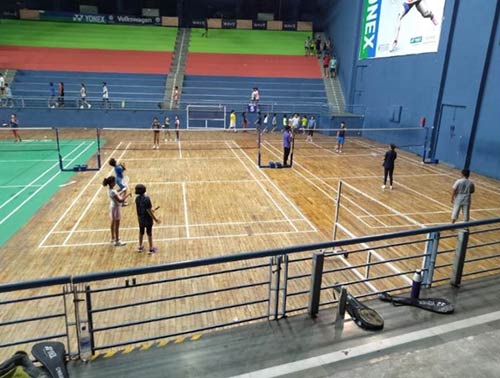 Address: Near Lohia park, Vipin Khand, Gomti Nagar, Lucknow, Uttar Pradesh 226010
They are upgraded with wheelchair entry accessibility. They have highly trained coaches that are friendly.  The atmosphere is calming and soothing. They provide excellent assistance and help.
The land of beauty and love:- Assam
9. Assam Badminton Association – Kanaklata Indoor Stadium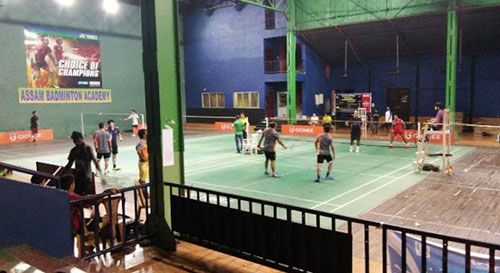 Address: Bhubaneswar Barua Road Near R.G. Barua Sports Complex, Gandhi Basti, Sarania Hills, Guwahati, Assam 781007
They are upgraded with wheelchair accessible entrance. They have fully furnished badminton courts and highly trained coaches. Kids above 8 years can join the classes soon.
10. Barpeta Badminton Academy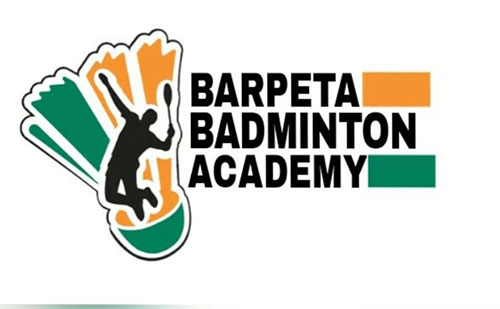 Address: Sundaridia, Joti Gaon, Assam 781314
Barpeta Badminton Academy is known for it's strict and serious class schedules. They are upgraded with wheelchair accessibility. The badminton courts are clean and fully furnished. Barpeta Badminton Academy won't disappoint you in any way
Join the nearest badminton academy and have all the desired fitness goals with a passionate sport.
Leave your comfortable couches and beds! Wake up and do something for your fitness!
Associate yourself with this passionate and stress bursting sport.
Disclaimer:
The information contained in this article is for educational and informational purposes only and is not intended as a health advice. We would ask you to consult a qualified professional or medical expert to gain additional knowledge before you choose to consume any product or perform any exercise.