We can't figure out what is going to be the very next moment. Life is full of unexpected things as well as uncertainty, however, we try our best to get the positive out of it. For Instance,  you may slip from the bed next moment or maybe your water tanker can get empty while you are taking a bath.
Life is really unpredictable. We can't just sit relaxing and wasting these precious moments. What should be the sole motive of life for everyone should be to live life to its fullest. Life and time wait for none.
Of course, we all are in a hurry to complete our things whether it is a school project or office deadline. We never thought of enjoying and cherishing these moments.
So here's South Indian who simply lives her life to its fullest.
In an amazing chit chat with Sportz Business Magazine, Anaika Nair reveals about how she takes care of her health, and life with no worries and pressure.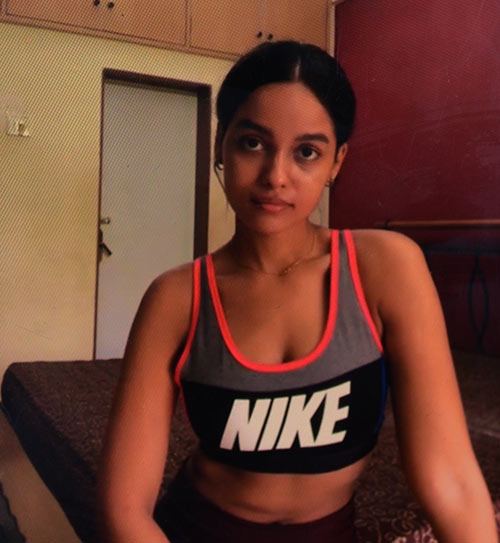 Photographer- Tarkik Borah
Insta id- @tarkikborahphotography
Q: Your journey from beginning to shooting with Katrina Kaif for her brand Kaybykatrina?
So I never really wanted to be a model, I was a science student pursuing engineering, left engineering after my first year. So in 2015, I kinda bumped into this fashion photographer who decided to take some pictures, shot my first folio with him, that's how I got into my first modeling agency in Mumbai. Eventually, my interest in being a fashion model increased, and I started being passionate about it. Took up a few jobs, initially joined Inega, then got into toabh where I work currently, got to work for Kay beauty! It was a great experience 🙂
Q: What you prefer more? Highlighting or Contouring? Reason?
I prefer highlighting because my face is already petite and sculpted  I personally do not need contouring because I think I have a good jawline/cheeks and sharp features. But, to each it's own, I'm sure everyone has a different preference.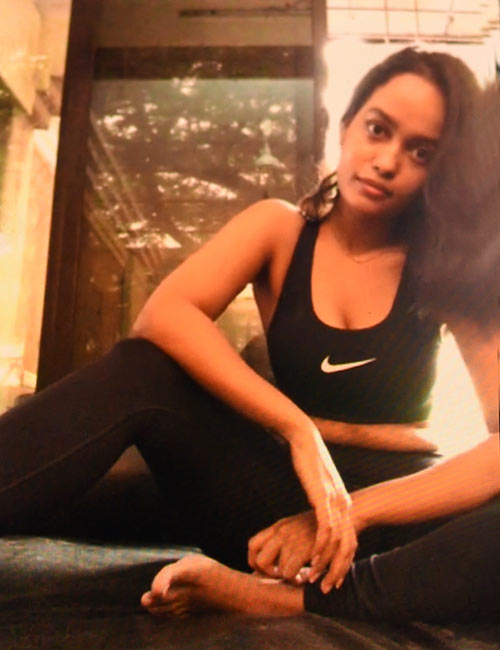 Photographer- Tarkik Borah
Insta id- @tarkikborahphotography
Q: The fitness routine you follow?
Okay so coming from a mallu family, food is everything (oh, and alcohol 😆). I grew up eating a lot of rice/sambhar, although I'm born and raised in Mumbai, my mum feeds me a lot of South Indian food. So I do not specifically "diet" but I do eat two meals a day (not more than that) and I follow the same time intervals every day. I work out at home, I've got my skipping rope, dumbbells, a cycling machine. Lockdown has been difficult, I miss my gym immensely.
Q: Your favorite post-workout routine and diet?
The post-workout routine would be, protein (lots of it), which includes eggs, I always also carry a protein bar, whey protein, fish/chicken. Also, hydrating is important, so I make sure I drink at least 3 liters of water a day.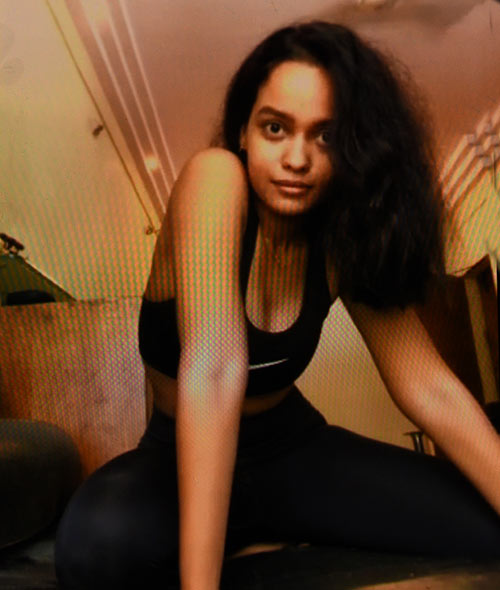 Photographer- Tarkik Borah
Insta id- @tarkikborahphotography
Q: Skincare routine you follow?
Okay, so I have been blessed with good skin (thanks to my mom) I've never really faced any acne/breakout issues. But I do still follow a skin routine. Morning, after I wake up, I usually wear a face mask (could also just be green tea, fruit pulps), and then wash my face so I'm good to go for the day. If I'm going out, I make sure I wear my sunscreen (also because I have sensitive skin), I always wear light/basic makeup, because I believe I do not really need makeup for my face and also because too much makeup harms your skin. I make sure I'm using the right face wash for my skin because a lot of them just make your skin harsh and dry. Before going to bed, I always apply an overnight face masque, a night serum, or just pure (virgin) coconut oil, oh, and under-eye cream too.
Q: Your favorite music genre while shooting? And your fav photographer.
Haha, I cannot pick a favorite photographer, because everyone has a different vibe, a different aura.  My favorite music genre would be rock! Anything from guns and roses (classic rock) to Iron Maiden (metallic). But yes, I'm also listening to a lot of house music these days.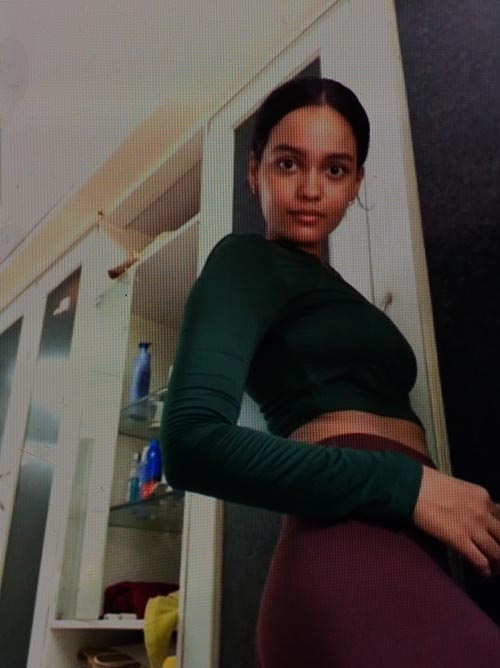 Photographer- Tarkik Borah
Insta id- @tarkikborahphotography
Q: Where do you see yourself in the next 5 years?
Not gonna lie! In the next 5 years, I see myself as a millionaire, settled somewhere in Manhattan, with lots of cats and dogs, and a luxury car/house. There's nothing wrong with dreaming big, isn't it?! 😉
Disclaimer:
The information contained in this article is for educational and informational purposes only and is not intended as a health advice. We would ask you to consult a qualified professional or medical expert to gain additional knowledge before you choose to consume any product or perform any exercise.